The Falcons have a few positions they are expected to address in either free agency or this year's NFL Draft, and defensive tackle is one of them. There are a number of talented interior defensive linemen in this year's crop of draft prospects, and some appear to be great fits for the Falcons' scheme.
With that in mind, I've compiled a list – in order from the best fit and value to the least – of five defensive tackles who could be on the Falcons' radar at this point in the offseason.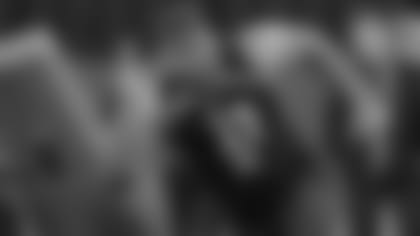 Quinnen Williams, DT, Alabama
Why he fits: At this point in the draft process, Quinnen Williams is the top interior defensive lineman on a lot of people's big boards. It's unlikely he slips all the way to No. 14, but crazier things have happened. Of course, if the Falcons really like him, they could try to move up and grab him. And there's a lot to like about Williams: He's got an exceptional motor, great athleticism and burst, and he uses his hands very well.
The 6-foot-3, 295-pound Williams has also proven to be stout against double teams and can hold the point of attack, allowing second-level defenders to make plays. In his two seasons at Alabama, Williams recorded 91 tackles, 26 tackles for a loss and 10 sacks. Williams is a very well-rounded player coming out of college, and he would be an asset for both the Falcons' pass rush and run defense.
Why he fits: Ed Oliver is probably the player most linked to the Falcons in current mock draft, and it's easy to see why. Although, considered undersized by some, Oliver is lightning-quick off the ball and lived in opposing backfields during his college career. The 6-foot-3, 290-pound defensive tackle has uncommon mobility for an interior defensive lineman, and he simply does not give up on plays.
Although he largely played nose tackle in college, Oliver would excel in the Falcons' aggressive one-gap scheme that utilizes a variety of twists and stunts. At this point, Oliver would be a greater asset rushing the passer than stopping the run, but Falcons coach Dan Quinn wants players who can get to the quarterback. With 13.5 sacks and 53 tackles for a loss in college, Oliver has proven difficult for offenses to keep out of the backfield.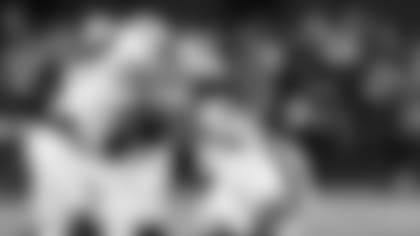 Jeffery Simmons, DT, Mississippi State
Why he fits: An off-field incident in 2016 could hurt Jeffery Simmons' chances of landing in Atlanta, but if the Falcons do decide to select the Mississippi State product, he's got a lot to offer on the field. Simmons is a long and disruptive player who is versatile and could become a three-down defender with more refinement.
At 6-foot-4 and 301 pounds, Simmons can explode out of his stance in the blink of an eye. Simmons could stand to clean up his tackling in the NFL, but he's proven to be a player who can create plenty of tackle opportunities for himself. In his three college seasons Simmons recorded 163 tackles, 33 tackles for a loss and seven sacks. Unfortunately, Simmons tore his ACL while preparing for the combine, which may affect his draft stock. When healthy, however, Simmons is a handful.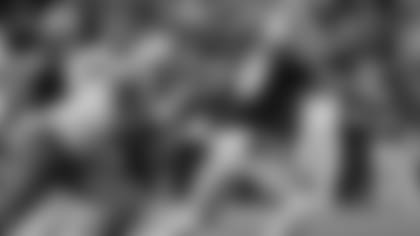 Christian Wilkins, DT, Clemson
Why he fits: Christian Wilkins may not be as quick off the snap as the previous players on this list, but he's a technical player and a strong competitor. Wilkins already has a number of pass-rush moves at his disposal that should help him become a contributor for an NFL team sooner rather than later. He was a versatile lineman in college and could play multiple spots at the next level.
During his career at Clemson, the 6-foot-3, 312-pound Wilkins registered 192 tackles, 40.5 tackles for a loss, 16 sacks and 15 pass defenses. Wilkins' excellence in the classroom and impact in the community were praised while he was in college. While he may not be at the level of some of the top pass-rushing defensive tackles in this class, Wilkins was plenty productive in that area at Clemson and brings a lot of tools to the table.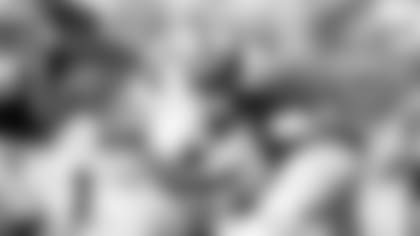 Dre'Mont Jones, DT, Ohio State
Why he fits: Quinn is looking for athletic players who can rush the quarterback? Well, how about this opening sentence from NFL.com draft analyst Lance Zierlein:
"Jones is an extremely athletic one-gapping three-technique with the ability to play a disruptive brand of football on all three downs."
Jones may not be a name a ton of Falcons fans are familiar with, but he could be a player still on the board in the second round if Atlanta opts to go in another direction with the No. 14 pick. There are many positive things to say about Jones as a run defender, but he truly possesses special first-step quickness and offers a lot of upside as a pass rusher. In his final season at Ohio State, the 6-foot-3, 283-pound defensive tackle recorded 43 tackles, 13 tackles for a loss, 8.5 sacks and two touchdowns.