Welcome to Straight from the 'Beek! It's gameday and you've got questions. Just remember that all opinions you see in this space are mine, unless otherwise noted.
Bill from Grayson, GA
Do you see Ra'Shede Hageman making the team? He has the physical tools and hopefully his "contract year" will wake him up.
---
Derrick from Bankhead, GA
Do you think the O-line will hold up this week and what's up with the RG -- who is going to win?
Matt: It should hold up just fine, and the coaches haven't tipped their hand as to who will be named the starting right guard. Dan Quinn said before training camp that he's prepared to ride this out through three for four preseason games, if need be. And that's what they're doing with Ben Garland and Wes Schweitzer.
---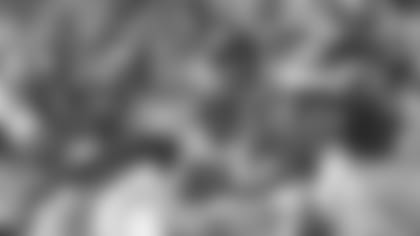 John from Tuscumbia, AL
Which rookie do you think will have the biggest impact on the field this year?
---
Brett from Lake City, FL
The new stadium has massive amounts of steel beams and trusses visible on the ceiling and behind the halo board (not counting the retractable parts). Are there any discussions about putting a flat cover across the ceiling to provide a more finished look?
Matt: Brett, in my opinion, the look you describe is just one of the many characteristics that make this stadium so impressive. That said, I'm not involved in any of the actual construction discussions, and I have never heard anything about a flat cover before.
---
Tony from Conyers, GA
I have a question for the second-string defense: do you think that the defense is as close to being as comparable to the first-string D? For instance, can you have the first-string out there and put a second-string man in the game and still have an upbeat tempo defense with like one or two second-stringers in the game with the first defense?
Matt: Dan Quinn really values versatility, Tony. And he likes to move players around and play to their strengths – and it also gives opposing offenses plenty to think about. So, yes, there are different packages with different players being used all the time – and they still play fast and have "an upbeat tempo," as you put it.
---
Matthew from Tuscumbia, GA
I think Duke Riley will have the biggest impact of the Falcons' rookies. Who do you think will have the biggest impact out of the Falcons' draft class?
Matt: As I mentioned above, I really like both Takkarist McKinely and Duke Riley. I think Takk has a chance to have the greater impact as a rookie though. I won't be surprised at all if it's Riley, though.
---
Rhys from York, PA
Who will be our starting linebacker core? Is Duke (Riley) going to start and which linebacker could cover the weak side, Kemal Ishmael or De'Vondre Campbell?
Matt: I think the starting linebackers will be Vic Beasley, Deion Jones and De'Vondre Campbell.
---
Michael from Toledo, OH
Why haven't the Falcons worn the black on black jerseys from 2003 to 2008? Last game I can remember was in 2008 at home against the Bucs I believe
Matt: Michael, you're not the only ones who likes the jerseys -- I get questions about the uniforms almost daily. Here's what I can tell you: keep coming back to this space for updates regarding the Back in Black jerseys. I can't give out any secrets right now though.
---
Hoyle from Kings Mountain, NC
Matt, curious about how Justin Hardy is doing. There was a lot of talk about him prior to training camp. Sanu predicted him to be a breakout player this year. Spoke highly of how much Hardy put into being prepared over the offseason and what terrific shape he was in. It's curious we've not heard much about him during training camp and he hasn't been on the field much during preseason. If he has caught a pass I missed it. I haven't even seen him targeted with a pass. What's up with that?
Matt: Hoyle, you didn't miss any catches and your observation is an astute one. And you're right about some of the offseason talk regarding Hardy heading into 2017. All I can tell you right now is don't read too much into what you've seen through two exhibition games. The preseason is all about evaluating the younger and unproven players, especially with so many core players returning.
---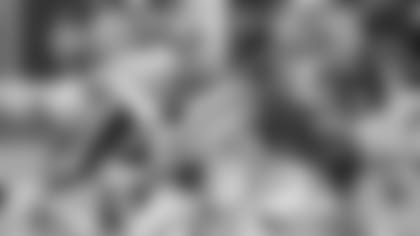 Dan from Suwanee, GA
Who was the greatest NFL team of all time? Was it the 1985 Bears or the 1994 49ers?
Matt: If forced to choose from those two teams, I'd go with Chicago, Dan. The 1985 Bears certainly had one of the most dominant defenses of all time – Buddy Ryan's "46 defense" terrorized offenses that year. But I think there were two 49ers teams that were arguably better than that '94 squad – the 1984 team that went 15-1 and the 1989 team that finished 14-2, both led by Joe Montana. The 1978 Steelers – led by Terry Bradshaw and that "Steel Curtain" was pretty scary too.
---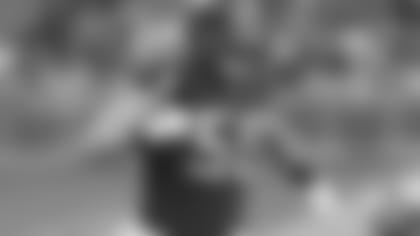 Cedric from Duluth, GA
Do you think Brooks Reed will be cut anytime soon? His production and salary don't match. Can you see the Falcons at least starting Clayborn or Takk in place of Reed?
Matt: Thanks for the question, Cedric. I don't see Reed being cut soon, but I do think when you draft a player in the first round, that there are certain expectations – and, if healthy, Takk McKinley will have plenty of opportunities.
---
Jayce from Mills, WY
How soon into the regular season should we expect to see Riley, Jones, and Campbell all on the field together?
Matt: It wouldn't surprise me at all to see that trio on the field together earlier versus later in the season.
---
Isaac from McKinney, TX
When you use Michael Strahan in an answer or conversation about having the sack record, shouldn't you always use an asterisk? Such a cheap way to get a record. Heck. If someone had let Gastineau or one of the others have a free sack, they would have 23. Gift them two sacks and it would have been 24 etc.
Matt: Like it or not, Isaac, Michael Strahan has the record and he's a Hall of Famer. HAVE A QUESTION?