Welcome to AtlantaFalcons.com managing editor Jay Adams' blog-style posts where Jay jaws about the Falcons. JAWS, of course, stands for Jay Adams Writes Stuff, which means all the Falcons news and information that slips through the cracks — and some that doesn't — can be found right here in these posts
Last week was a grueling one for the 40 ladies that currently make up the 2011 Atlanta Falcons as they went through several difficult rounds of auditions. Now, you can put some names with the faces you may have seen during our coverage last week.
Below is the team photo taken after names were announced, with names attached for easy identification. Click on the image to see a larger version of the photo.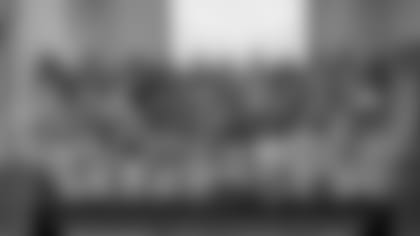 ](/assets/images/imported/mediacontent//flagship/lib/2011/03/2011squadwithnamesbig.jpg)