I unveiled my last NFL mock draft on March 1, but since then we've watched the NFL combine unfold in Indianapolis. We're also starting to get an idea of where some teams are leaning when it comes to free agency and who is receiving franchise tags, including the Atlanta Falcons.
Every year, prospects seem to hurt and help themselves at the combine. It's certainly easy to overreact to combine results, but most general managers, scouts and coaches understand that it's player's body of work - the tape, the tape, the tape - that matters most in the end.
PREVIOUS 2018 NFL MOCK DRAFTS
Matt Tabeek: 1.0
Mock draft tracker There are some significant changes in this week's mock draft. Three of my top-10 picks are different for starters, including the No. 1 overall pick. And I also went in a different direction with the Falcons' pick at No. 26, too. The main reason is because I think there will be more players available on defense than offense in free agency that could make sense for Atlanta.
And as we've been told repeatedly, whatever the Falcons do in the NFL Draft will hinge upon what happens - if anything - in free agency. So, without further ado, onto the mock draft.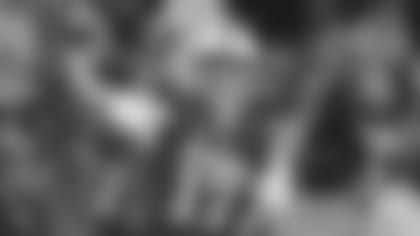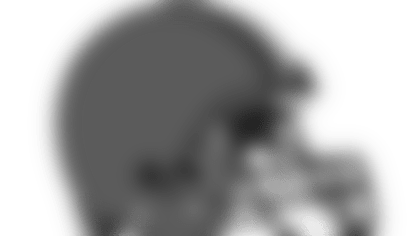 QB Josh Allen, Wyoming. With two of the first four picks, I think they address the most important position first and take strong-armed Josh Allen out of Wyoming. Allen is big - he's 6-foot-5 and 233 pounds - and helped himself a lot (albeit in shorts, T-shirt and against no pass rush) at the combine. He's had an up-and-down career at Wyoming, but he has all the tools to be successful. Allen's size and arm strength should help in Cleveland's not-so-ideal weather conditions.
---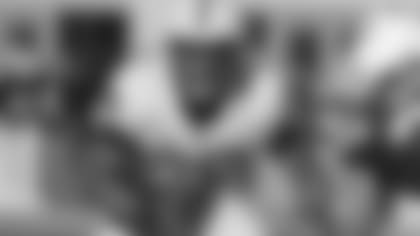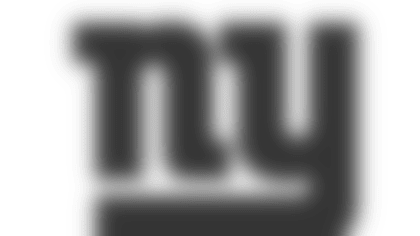 RB Saquon Barkley, Penn State.If you've watched any of the Giants' games the past couple of seasons, you know they need to address the offensive line in a major way. That's why I think they'll make a strong push to sign soon-to-be free agent guard Andrew Norwell and take the dynamic Saquon Barkley. All the combine has done is reinforce what we already knew: Barkley is a rare talent.
---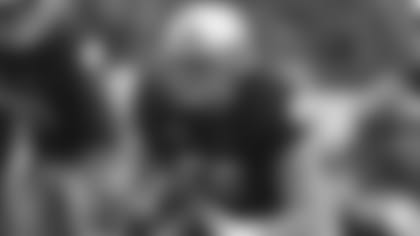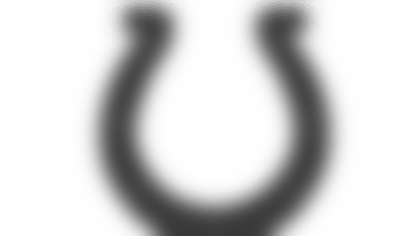 G Quenton Nelson, Notre Dame.Yes, they could certainly use help with their edge rush on defense and take Bradley Chubb here, but what would help even more is protecting their franchise quarterback, Andrew Luck. That's why taking Quenton Nelson here makes more sense to me. The former Notre Dame star might be the top prospect in this draft and is a slam dunk pick here for the Colts.
---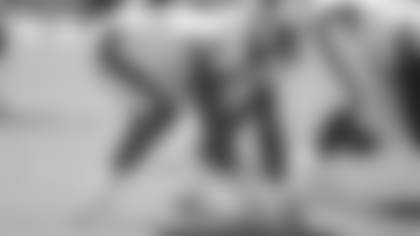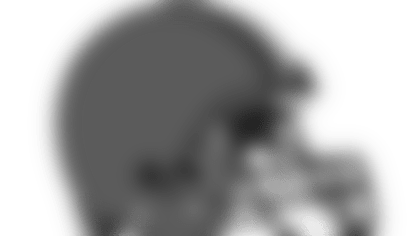 DE Bradley Chubb, N.C. State. If Barkley and Nelson are indeed off the board at this point, I predict the Browns will sprint to get the card to the podium and snatch up Bradley Chubb here. The NC State star is the best pass rusher in this class and will the perfect bookend to last year's No. 1 overall pick, Myles Garrett. It won't be long until they start calling them the Sackland Browns.
---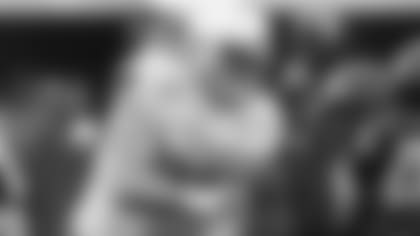 OT Mike McGlinchey, Notre Dame.I'm sure John Elway is scouring over the quarterback prospects in this draft class, but I think they'll eventually land Kirk Cousins or possibly trade for a veteran QB (see Tyrod Taylor) and focus on fortifying the offensive line. If that's how things shake out, then they'll take a hard look at Connor Williams, Orlando Brown, Isaiah Wynn and Mike McGlinchey before picking the 6-foot-8 Notre Dame standout.
---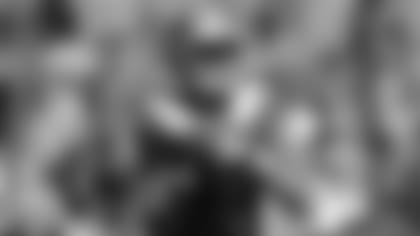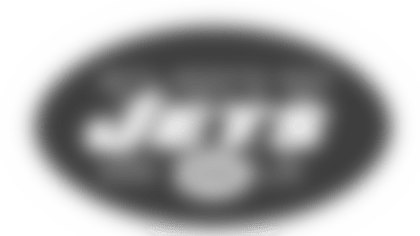 QB Josh Rosen, UCLA. The Jets need a franchise quarterback to build around and are ecstatic that Sam Darnold and Josh Rosen are still on the board. Some believe (including yours truly) Rosen is more polished of the two and he did nothing to hurt his draft stock during the NFL combine (not including the one-on-one interviews here). Now the Jets need to get some more weapons for him.
---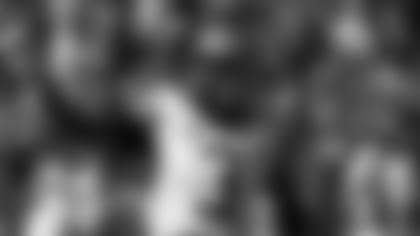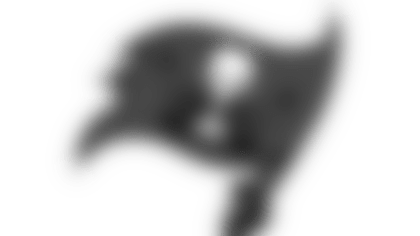 SS Derwin James, Florida State. They need help on defense, specifically with their edge rush. With Chubb off the board, they could look at Ogbonnia Okoronkwo, Marcus Davenport, Jeff Holland and Arden Key but I think the No. 7 spot might be too high for those guys. Instead they'll go with the best strong safety in this draft class - Derwin James. He's a playmaker who can blitz, cover and hit.
---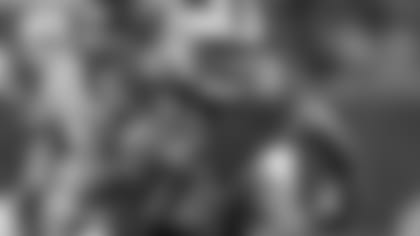 WR Courtland Sutton, SMU. It's no secret they need a receiver, especially with previous first-round pick Kevin White struggling to stay healthy and on the field. I had Calvin Ridley going here in my previous mock draft, but now I think Courtland Sutton - who is 6-foot-4 and 218 pounds - would be a very nice target for second-year quarterback Mitchell Trubisky.
---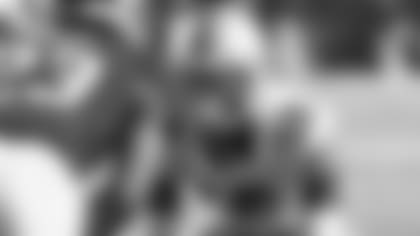 CB Denzel Ward, Ohio State. The 49ers need a pass rusher and help along the offensive line, but they also need a lockdown corner. Ward is an athletic ballhawk with tremendous hand skills. The one knock is that he's only 5-foot-10 but he ran an unofficial 4.32 40 at the combine, which is elite speed.
---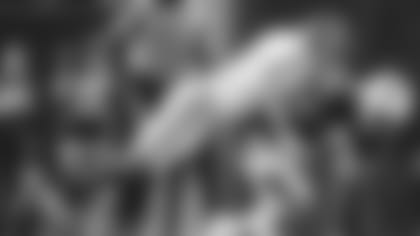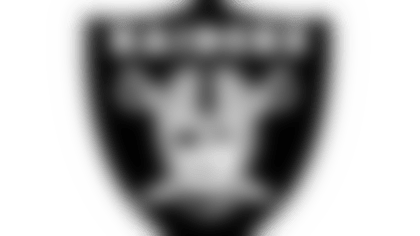 LB Roquan Smith, Georgia. Jon Gruden's forte may be offense, but he also understands that the Raiders need help on defense, especially at linebacker - and all Smith does is fly around the field and make plays. Despite being on the small side for a linebacker, the Georgia star has great speed, football instincts and is a leader. He should flourish on a unit that already includes Khalil Mack. Those two together would be downright scary.
---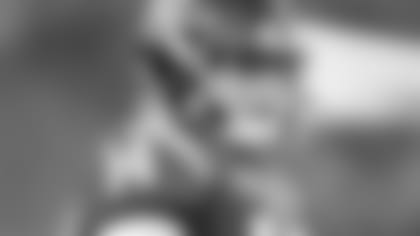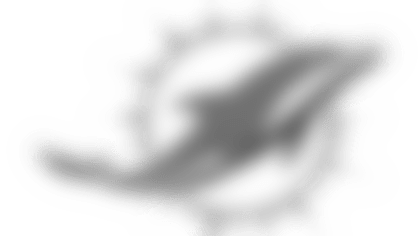 QB Sam Darnold, USC. Adam Gase will be ecstatic if the first round plays like this and Sam Darnold - who some believe is a top-three pick - is sitting there at No. 11. Between Ryan Tannehill's injuries and the inconsistent play of Jay Cutler last season, the Dolphins jump at the chance to the former USC star who has the size and arm talent to have a long NFL career.
---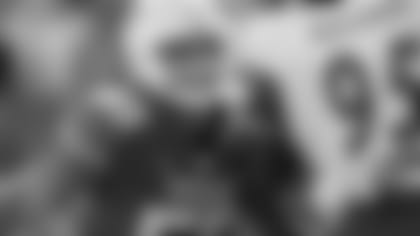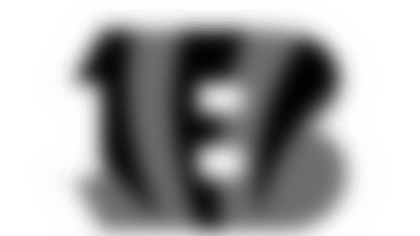 OT Connor Williams, Texas. The Bengals have seen a number of key free agents walk over the last few years, and none bigger than offensive tackle and team leader Andrew Whitworth (who helped turned the Rams offense around in 2017). The 6-foot-6, 320-pound Connor Williams performed well at the NFL combine and is also a locker room leader who fills a major need in Cincinnati.
---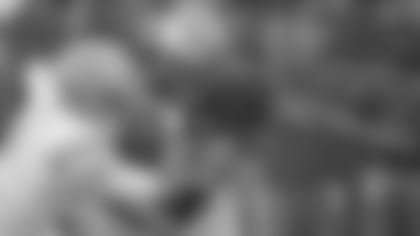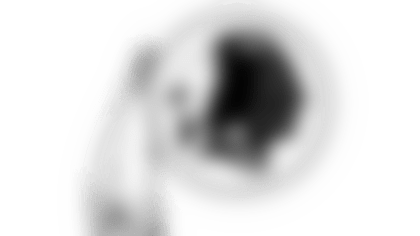 DT Vita Vea, Washington. If the draft plays out like this mock, the NFC East would include Ezekiel Elliott, Jay Ajayi and Saquon Barkley. Yikes. The Redskins, already in need of defensive line, select the mammoth Vita Vea -- who is 6-foot-4, 344 pounds -- the best run-stuffer in this draft class. The ex-Husky should also help collapse the pocket on a regular basis, too.
---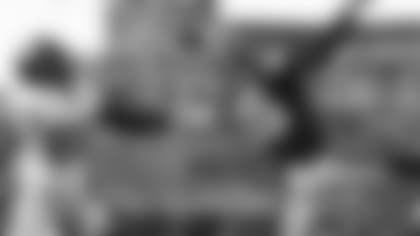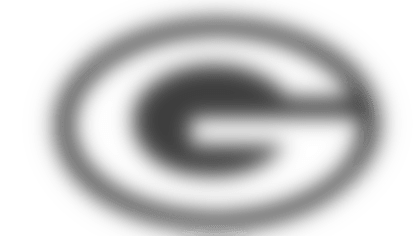 CB Josh Jackson, Iowa. The Packers need help at cornerback, receiver and offensive tackle. They addressed corner last year when they added Kevin King, but Jackson is too good to pass up here. He's the definition of a ball hawk with 27 passes defensed and eight interceptions. I can see Green Bay picking up a receiver on Day 2.
---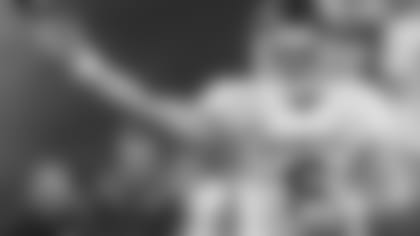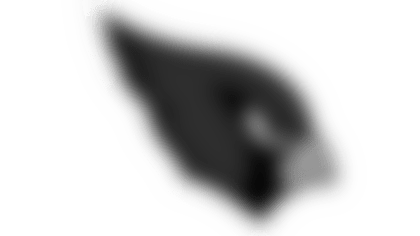 QB Baker Mayfield, Oklahoma. I originally had Baker Mayfield going to Miami in the 11 spot, but with Josh Allen going No. 1 and Sam Darnold falling into the Dolphins' hands, this spot makes more sense for the fiery Mayfield. The Cardinals have a major void at quarterback. I think they coud end up signing a free agent QB (see Teddy Bridgewater), but the Heisman Trophy winner could come in and compete for the starting job.
---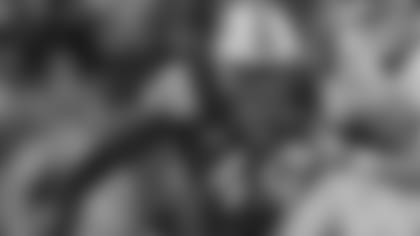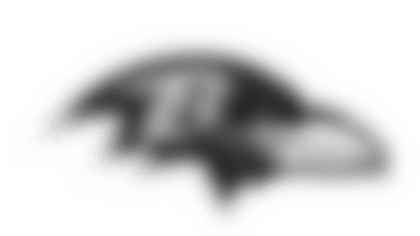 LB Tremaine Edmunds, Virginia Tech. The Ravens could use help at linebacker and take Tremaine Edmunds here. The former Virginia Tech star is a tall linebacker -- 6-foot-5 and 250 pounds -- who can fly to the ball and hit like a truck. He's the son of former NFL tight end Ferrell Edmunds and has been compared to former Bears great Brian Urlacher.
---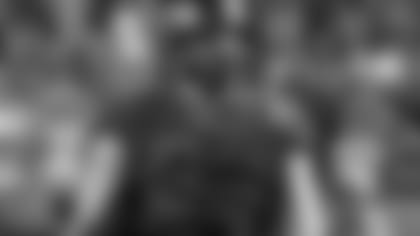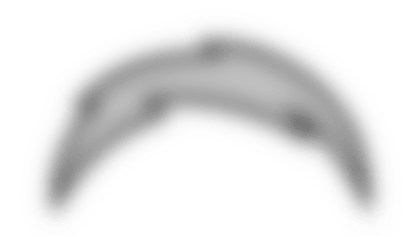 DT Taven Bryan, Florida. San Diego appears set with edge rushers Joey Bosa and Melvin Ingram but need help inside. I originally had the Bolts taking former Alabama standout Da'Ron Payne here, but scouts continue to rave over Taven Bryan, who is being compared to J.J. Watt. Bryan, who is the son of a Navy SEAL, is quick, aggressive and can play both defensive tackle and end.
---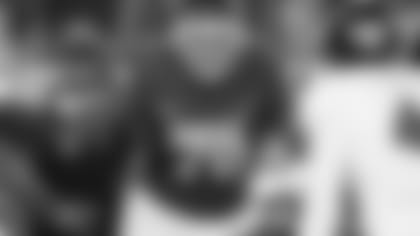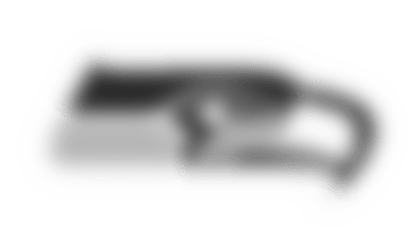 OT Orlando Brown, Oklahoma. Seattle could address a number of needs here, including offensive line, defensive end and cornerback. Without a Day 2 pick, the Seahawks must hit on the first pick - and it's time to fix that offensive line and take tackle Orlando Brown. Forget the "historically bad" combine numbers because Brown is massive (6-8, 360 pounds) and the man can play.
---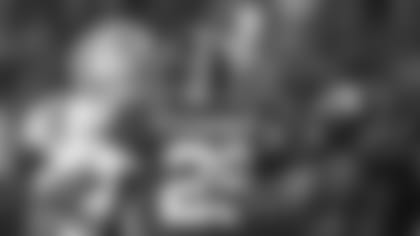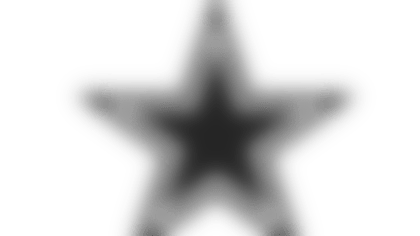 FS Minkah Fitzpatrick, Alabama. With a total of 10 draft picks (thanks to four compensatory picks), I wouldn't be surprised if the Cowboys considered moving up to address a number of needs (tight end, cornerback/safety, guard and defensive end). If they here, it'll be hard to pass on Minkah Fitzpatrick, the top free safety in this class. He can cover the slot, play high safety or handle nickel linebacker responsibilities and has been compared to Budda Baker.
---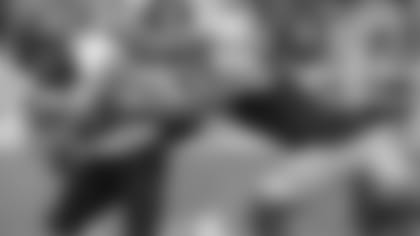 DE-OLB Harold Landry, Boston College. Expect the Lions' defense to get a makeover with new coach Matt Patricia in town. Harold Landry, who can play in both a 3-4 and 4-3, should help. One NFC team pro personnel director says Landry is just like Vic Beasley "coming out with the way he comes off the snap" and "when he puts it together, he'll do what Beasley did."
---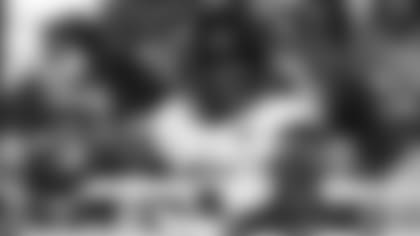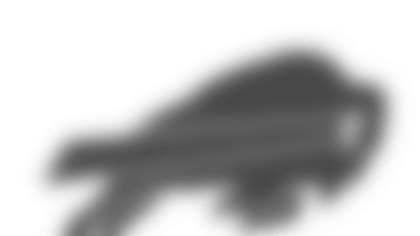 QB Lamar Jackson, Louisville. While no one other than Bills coach Sean McDermott and general manager Brandon Beane knows what Tyrod Taylor's long-term future is with the club, Buffalo gets its QB of the future with Lamar Jackson. There are questions about his accuracy on the run, but comparisons to Michael Vick are spot on - and he'll inject life into that offense.
---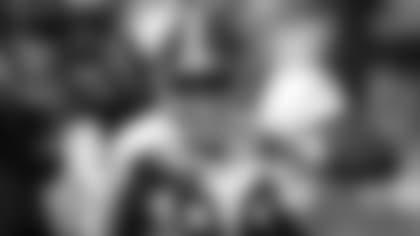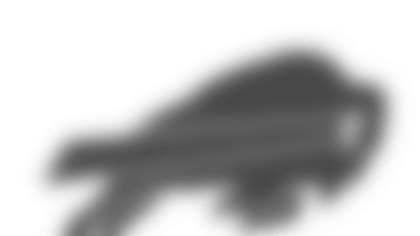 DT Da'Ron Payne, Alabama. The Bills will likely use one of their two first-round picks on a defensive tackle and Da'Ron Payne is a no-brainer if he's sitting there at 22. Described as a wall of granite, the 6-foot-2, 311-pound former 'Bama star possesses exceptional strength and athleticism - and should help fortify a thin defensive rotation with Kyle Williams expected to hit free agency.
---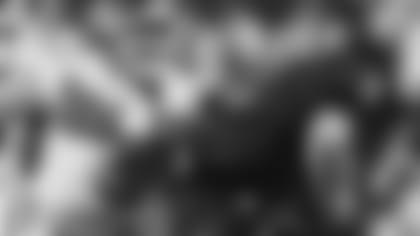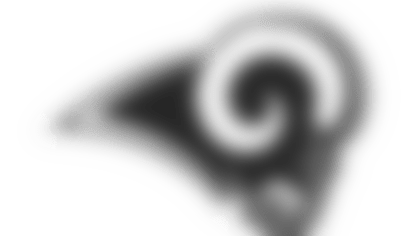 DE Ogbonnia Okoronkwo, Oklahoma. Some might think this is too high for the former Sooner, but all he's done the last two seasons is tally 17 sacks and 146 tackles while terrorizing the Big 12. The Rams need help at linebacker and with their edge rush and the compactly built Okoronkwo will provide it. He played well at the Senior Bowl, generating two sacks and four other hurries.
---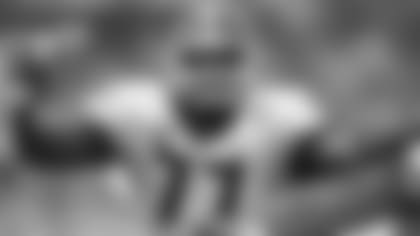 G Isaiah Wynn, Georgia. It's looking more and more like guard Andrew Norwell is heading to free agency for a record payday -- and if that happens, the Panthers will need to replace him. Isaiah Wynn more than fits the bill for Carolina. The former Georgia star played both tackle and guard but will likely play the latter in the NFL.
---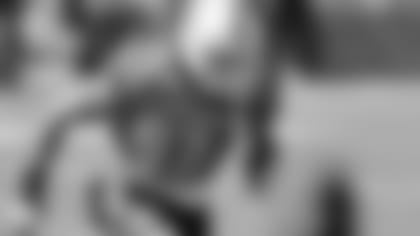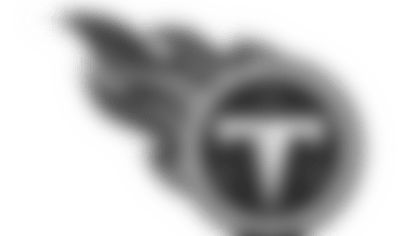 DE Marcus Davenport, UTSA. The Titans need to generate a pass rush in a big way. Enter Marcus Davenport, a 6-foot-6, 264-pound defensive end out of Texas-San Antonio. He can rush standing up or with his hand in the dirt. He tallied a team-best 6.5 sacks and eight quarterback hurries in 2017 and turned a lot of heads with 11 tackles, 1.5 for loss and a sack against Texas A&M in 2016.
---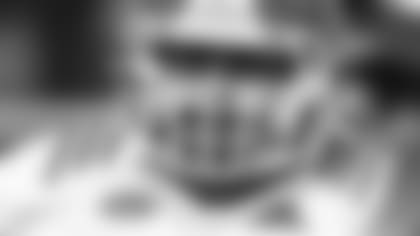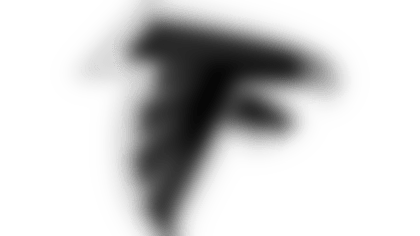 G Will Hernandez, UTEP. There's a lot to like about Will Hernandez, who has the size, power, speed and quickness to breathe life into the Falcons' running game. Hernandez, a four-year starter at UTEP, is aggressive, smart and disciplined - and when he gets to the second level, he routinely destroys linebackers. Some NFL scouts believe that Hernandez is polished enough to step in and start right away.
---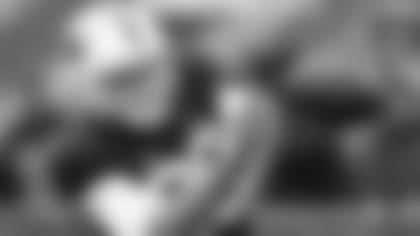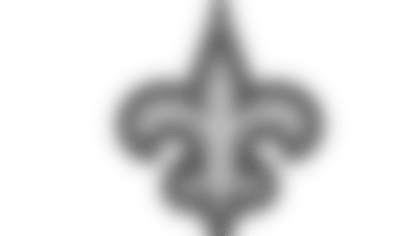 TE Mike Gesicki, Penn State.The Saints will likely be looking to address tight end, receiver and possibly their quarterback of the future by the time April gets here. Originally I had them taking Dallas Goedert here, but I think Mike Gesicki - who is similar in size at 6-5, 247 pounds - is a better athlete and led all tight ends at the combine in the 40, vertical jump, broad jump and the three-cone.
---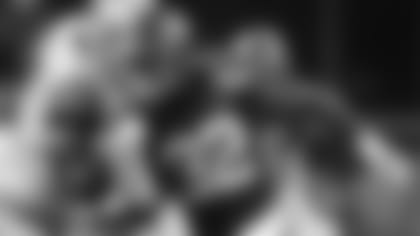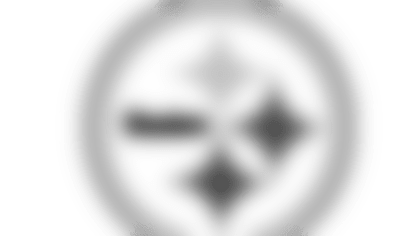 LB Rashaan Evans, Alabama. The Steelers have a definite need at inside linebacker and the 6-foot-3, 234-pound Evans compares to Lawrence Timmons and can play all three downs. Evans is a perfect fit for the Steelers defense, which will be without the injured Ryan Shazier for the 2018 season.
---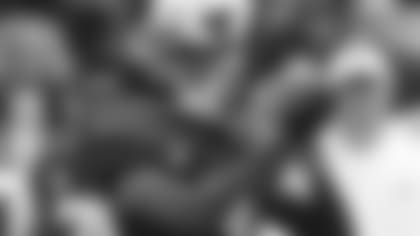 WR Calvin Ridley, Alabama. Topping the Jaguars' list of needs is receiver, guard and tight end. Regardless of what Jacksonville does with its current crop of receivers, I think they'll look for help in the draft and Ridley -- who draft experts consider to be the top receiver in this draft class and compare to Marvin Harrison -- will be a welcome target for Blake Bortles.
---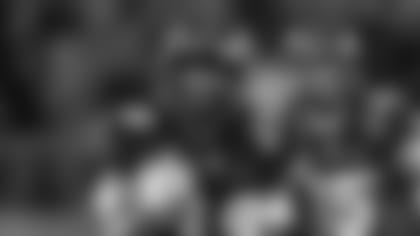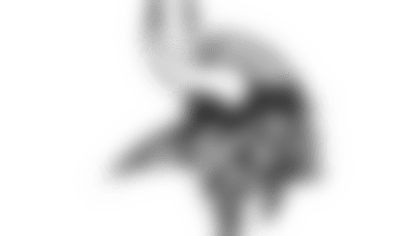 CB Mike Hughes, UCF. The Vikings have needs along the offensive line, defensive tackle and at cornerback since Terence Newman could hit free agency and will turn 40 this year. With Hughes still available, Minnesota takes the former UCF star who impressed scouts when he was matched up against high-quality receivers. Plus Hughes is a capable return man.
---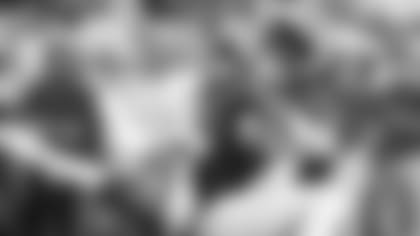 DE Arden Key, LSU. I think the Patriots could end up addressing cornerback here, especially when you consider Malcolm Butler's benching prior to the Super Bowl. But I also think Arden Key is a perfect fit for their 3-4 defensive scheme and would be tough to pass up. The 6-6, 238-pound Key has battled some injuries the last two years, but has loads of potential and is comparable to Willie Young.
---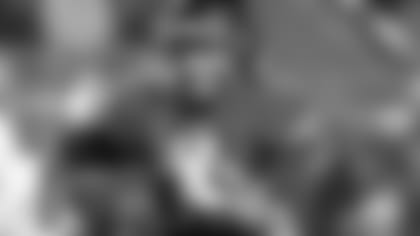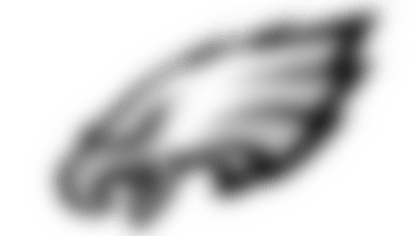 LB Leighton Vander Esch, Boise State. The defending Super Bowl champs need to address linebacker, especially with Nigel Bradham about to hit free agency. Vander Esch, a former basketball standout who had a terrific showing at the NFL combine, has the athletic ability and tools to become a stud inside for years to come.