Matt Ryan is coming to a TV near you. Well, not really, but kind of.
ABC will be airing a new sitcom called "Schooled" on Wednesday at 8:30 p.m. ET a spinoff of the "The Goldbergs" that takes place at William Penn Charter in Philadelphia where Ryan attended high school.
The show's executive producer, Adam F. Goldberg, also attended William Penn Charter and Ryan's career will be a part of the storyline of the show's first episode.
The episode "Be Like Mike" is about a high school student, Matty, and the relationship between he and his basketball coach, Coach Mellor.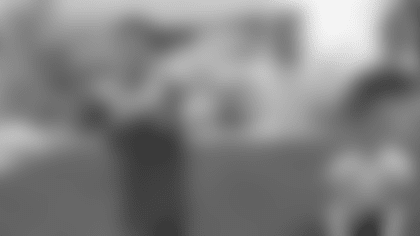 Ryan enjoyed a very successful career while attending William Penn Charter. Not only did he receive All-Southeastern Pennsylvania and honors in football, he was also a captain on his basketball and baseball teams.
Following his time at William Penn Charter, Ryan attended Boston College where he set the school record for single-season passing yards (4,507) and was ACC Player of the Year in 2007.
The Falcons drafted Ryan with the No. 3 overall pick in the 2008 NFL Draft
Dirk Koetter returns as the Atlanta Falcons' offensive coordinator after spending four seasons with the Tampa Bay Buccaneers.