FLOWERY BRANCH, Ga. – The Atlanta Falcons have made sweeping changes to their coaching staff following a 7-9 regular-season finish in 2018.
Falcons coach Dan Quinn will now assume the role of defensive coordinator moving forward and, on Tuesday, he announced that he's hiring Mike Mularkey to replace Harman as tight ends coach. Mularkey, 57, a three-time NFL head coach, brings plenty of experience and some familiarity to the Falcons – he has been credited with the early development quarterback Matt Ryan.
"Mike brings over 20 years of experience in our league as a former play-caller, head coach and as a player, and we are pleased to have him join our staff," said Quinn. "He has a good feel for our offense, both in the run game and the pass game, and we feel he will be able to add to the strengths of our tight ends group as we head into 2019."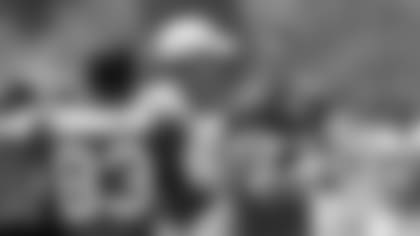 Mularkey, who reportedly owns a home in the Atlanta area, has been the head coach for the Tennessee Titans (2016-17), Jacksonville Jaguars (2012) and Buffalo Bills (2004-05). He's also been an offensive coordinator for eight seasons – with the Pittsburgh Steelers, Miami Dolphins and Falcons – and, all total, brings 23 years of NFL coaching experience to Flowery Branch.
Mularkey played tight end for the Minnesota Vikings (1983-88) and the Pittsburgh Steelers (1989-91). He finished his playing career with 102 receptions for 1,222 yards and nine touchdowns.
Mike Mularkey, who spent four years in Atlanta as offensive coordinator and most recently spent two seasons as the head coach for the Tennessee Titans, has been named the Falcons tight ends coach.