Head coach Dan Quinn preaches about the importance of finishing games, and in our latest Madden 17 simulation, Atlanta finished about as well as anyone could hope.
Down 17-6 after three quarters, the Falcons scored 20 points in the final 15 minutes and, thanks to a last-minute touchdown catch by Austin Hooper, emerged with a 26-23 victory.
Matt Bryant kicked off the scoring with two field goals in the opening half, but the Chiefs, propelled by a 73-yard touchdown pass from Alex Smith to Chris Conley, answered by going on a 17-0 run.
Then the fourth quarter began, and Mohamed Sanu took over.
The veteran wide receiver caught two straight touchdowns – one from 29 yards out, the other from 27. Due to a pair of failed two-point conversion attempts on those scores and another Chiefs TD (which was also followed by an unsuccessful two-point try), the Falcons trailed 23-18 with 1:17 left in regulation.
That deficit was no problem, though, as Ryan led Atlanta on 63-yard, game-winning drive, one capped by a nine-yard TD throw to Hooper with 15 seconds on the clock. Devonta Freeman found the end zone on the ensuing two-point attempt, virtually sealing the win for Atlanta.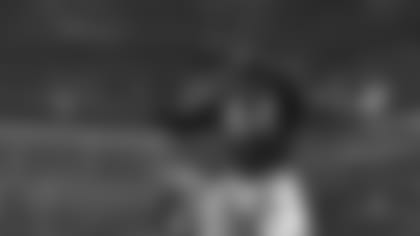 Top Falcons Performers
Matt Ryan: 23/31, 307 passing yards, 3 TDs, 0 INTs
Mohamed Sanu: 7 catches, 105 receiving yards, 2 TDs
Austin Hooper: 6 catches, 69 receiving yards, 1 TD
Julio Jones: 5 catches, 76 receiving yards
Deion Jones: 13 tackles, 1 tackle for loss
Vic Beasley Jr.: 1 sack
Matt Bosher: 2 punts, 57.0-yard average
Plays of the Game
Sanu scores his second touchdown of the afternoon.
Beasley drags down Smith for a crucial sack.
Hooper scores the game-winner.