With two talented offenses set to face off on Monday night, many are expecting the first Falcons/Saints game of 2016 to be a high-scoring affair. That was certainly the case during our weekly Madden 17 simulation, during which 1,127 total yards were gained, 61 points were scored and a 296-pound lineman ambled for an impressive kick return.
Ultimately, thanks to a collection of explosive plays on offense, two big turnovers and a lot of QB pressure, Atlanta came out on top, winning 38-23 at the Superdome.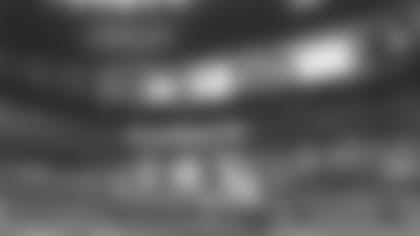 The Falcons got on the board first thanks to a 65-yard Devonta Freeman touchdown run, but New Orleans answered with a field goal and a touchdown of their own: a 14-yard catch by Brandin Cooks.
More back-and-forth scoring kept the game tight through 45 minutes. Then the Falcons took control. In the first three minutes of the fourth quarter, Aldrick Robinson and Freeman scored touchdowns of 53 and 55 yards, respectively, to open up a big lead for Atlanta. And with 1:50 left in regulation, Matt Ryan and Jacob Tamme sealed the victory as they connected on a 42-yard TD pass.
The Falcons won the turnover battle thanks to a pair of interceptions: one from Vic Beasley Jr., the other from Desmond Trufant. Their pass rush was strong, too, as Grady Jarrett registered two sacks and Robert Alford tallied one. This disruption made matters difficult for Drew Brees, who finished with a 77.4 passer rating.
Atlanta also excelled on special teams, earning 205 total return yards — 25 of which came from Tyson Jackson. Seriously.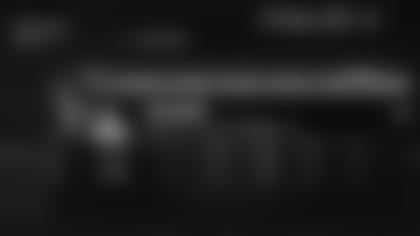 Top Falcons Performers
Matt Ryan: 18/23, 243 passing yards, 2 TDs
Devonta Freeman: 18 carries, 168 rushing yards, 2 TDs
Mohamed Sanu: 5 catches, 68 receiving yards
Aldrick Robinson: 1 catch, 53 receiving yards, 1 TD
Jacob Tamme: 2 catches, 49 receiving yards, 1 TD
Grady Jarrett: 9 tackles (5 solo), 2 sacks
Vic Beasley Jr.: 6 tackles (3 solo), 1 INT
Plays of the Game
Freeman spins away from a would-be tackler and runs it to the house
Trufant gets some air and comes down with a huge interception