The Falcons got off to a fast start in our latest Madden 17 simulation, scoring a long touchdown on their opening drive. The Panthers were the team that finished strong, however, outscoring Atlanta 14-0 in the fourth quarter, and used that late push to secure a 21-17 victory.
Devonta Freeman got Atlanta on the board during the game's first play from scrimmage, running 73 yards for the touchdown. Julio Jones also found the end zone thanks to a 49-yard catch that gave Atlanta a 17-7 edge.
But the Panthers stormed back in the last 15 minutes of regulation. Cam Newton fired touchdown passes to Greg Olsen and Brenton Bersin, and those plays, coupled with a Corey Brown TD reception in the first half, were enough to lock up a Carolina win.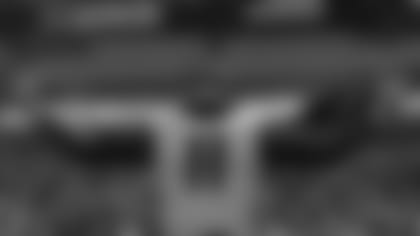 Top Falcons Performers
Devonta Freeman: 17 touches, 147 yards from scrimmage, 1 TD
Julio Jones: 4 catches, 80 yards, 1 TD
Deion Jones: 10 tackles, 3 tackles for loss
Keanu Neal: 10 tackles
Plays of the Game
Freeman breaks the scoreless tie with a long TD run.
Jones corrals a pass and runs it into the end zone.