As Matt Ryan said Wednesday, the Falcons have a good record when they don their throwback jerseys, going 7-1 in the vintage black uniforms from 2009-12. If our latest Madden 17 simulation is accurate, that success will continue Sunday.
This week's sim was among the most dramatic to date, as the Chargers and Falcons entered the fourth quarter tied at 10. San Diego's defense performed well, and its offense was efficient, but Atlanta was the team that stepped up when it mattered most.
Matt Bryant kicked a field goal early in the fourth to break the tie, and Jacob Tamme caught a touchdown near the end of regulation — giving the Falcons a late edge and, eventually, a 20-13 win.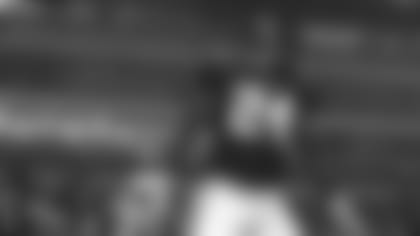 San Diego struck first with a Josh Lambo field goal, but Devonta Freeman answered with a 52-yard touchdown run, during which he spun away from one defender and sidestepped another. The Chargers responded with a 50-plus-yard TD of their own, however, thanks to Melvin Gordon.
Shortly thereafter, Bryant's first field goal of the afternoon knotted the contest before halftime, and by outscoring San Diego 10-3 in the fourth, the Falcons were able to come out on top.
Atlanta's D was solid, allowing 314 yards from scrimmage — 226 passing, 88 rushing — and holding San Diego to 3-of-8 on third downs. The defense's biggest play of the matchup came courtesy of Desmond Trufant, who picked off Philip Rivers in the end zone.
The special teams unit created a big moment, too: With less than five minutes left in the fourth quarter, and with the Falcons leading 13-10, Ricardo Allen blocked a punt deep in San Diego's territory. Three plays later, Tamme caught what would become the game-winning score.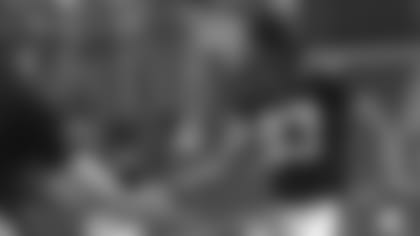 Top Falcons Performers
Devonta Freeman: 16 carries, 105 rushing yards, 1 TD
Jonathan Babineaux: 2 tackles, 1 sack
Jacob Tamme: 6 catches, 42 receiving yards, 1 TD
De'Vondre Campbell: 6 tackles, 2 tackles for loss
Desmond Trufant: 5 tackles, 1 INT
Top Plays of the Game
Freeman takes a handoff from Ryan and goes all the way.
Allen blocks a Mike Scifres punt.
Trufant leaps for the interception.
Tamme finds the end zone for the game-winner.