In the Bill Belichick/Tom Brady era, all six of the Patriots Super Bowl appearances have been decided by four points or fewer. Madden 17 believes that will continue in SBLI -- and, like most of New England's Super Bowl showdowns, it believes Sunday's matchup will go down to the wire.
During our final sim of the year, the Patriots led 20-17 and had the ball inside their own 10 when the two-minute warning struck. But Atlanta's defense was up to the task. Tom Brady and Co. went three and out and hand to punt; the Falcons used all three of their timeouts to prevent the clock from running out.
Then, on the first play of the ensuing drive, with 1:29 left in regulation, Matt Ryan fired a 48-yard touchdown pass to Julio Jones. Matt Bryant Bryant's extra point gave Atlanta a four-point edge with just 90 seconds remaining in the fourth.
Dan Quinn's defense rose to the occasion once more. New England drove down to Atlanta's 22, but on Brady's last throw into the end zone, Ricardo Allen swatted the ball away, and the (virtual) Falcons celebrated a Super Bowl title.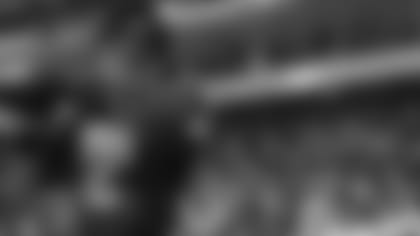 Head coach Dan Quinn said the turnover margin will be a big factor in this game, and that was certainly the case in our sim. Grady Jarrett forced a fumble with a sack in the red zone, and Brooks Reed picked up the loose ball. Atlanta didn't turn it over at all.
And while the Ryan-Jones connection created Atlanta's game-winning play, the Falcons' running backs carried the offense through most of the simulation. Devonta Freeman dominated by recording 188 rushing yards and a touchdown; Tevin Coleman added 56 yards on the ground and a score of his own.
Freeman's heroics helped Atlanta overcome an early deficit. After the Patriots took a 10-3 lead into halftime, Freeman darted for a 77-yard touchdown on the third quarter's first snap from scrimmage.
After Dion Lewis rushed for a Patriots TD, Coleman did his part by sprinting for a 45-yard score, which knotted the contest at 17-17. The Patriots got down to Atlanta's three-yard line on their next possession, but a tackle for loss by Tyson Jackson forced the Patriots to settle for a 20-yard Stephen Gostkowski field goal -- giving Ryan and Jones the opportunity to win it all.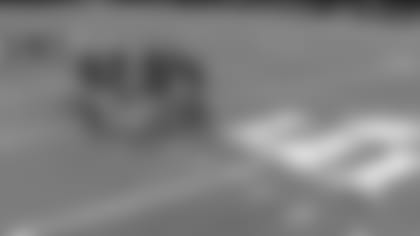 Top Falcons Performers
Devonta Freeman: 188 rushing yards, 1 TD
Tevin Coleman, 56 rushing yards, 1 TD
Julio Jones: 3 catches, 73 yards, 1 TD
Tyson Jackson, 5 tackles, 2 tackles for loss, 1 sack
Ricardo Allen: 7 tackles, 1 PBU
Plays of the Game
Atlanta's defense forces the game's lone turnover.
Freeman goes all the way.
Jackson brings down Brady.
Ryan fires the game-winning touchdown to Jones.