Welcome to Straight from the 'Beek. The Falcons are heading into their bye week and return to action on Oct. 15, when they play host to the Dolphins. In the meantime, you've got plenty of questions. Just remember that all opinions you see in this space are mine, unless otherwise noted.
Matt, I am so glad you've started this column. It is one of the few things that I make sure to read every day! I'm going to ask the obvious question: what went wrong? We all saw what happened, but was it just a bad day or were there specific problems that the Bills exposed? Did DQ and Sark lose the game plan battle? Mostly, please do what you do best and tell me why I shouldn't panic!
Matt: Glad you and the Dirty Bird Nation are enjoying Straight from the 'Beek. To answer your question, start with the turnovers. Last week the Falcons were able to overcome the miscues; they could not on Sunday. When teams lose the turnover battle, they increase their chances of losing significantly. The Falcons are minus-6 in the turnover margin over the last two games. Another issue Sunday was the 19-play, 82-yard scoring drive by the Bills that ate up 11:20 in the second half. That was very telling, but mainly because Atlanta had no counterpunch and couldn't get off the field. And finally, I'd say the injuries changed the complexion of this game quite a bit. Bills safety Micah Hyde said when Julio Jones and Mohamed Sanu went out, it "freed them up" defensively and said it made them want "to step on (the Falcons') throat." But Falcons fans shouldn't panic. This is a good team that's banged up right now. Be glad the bye week is here. Atlanta needs to get healthy – and start creating some turnovers, beginning with the Dolphins.
---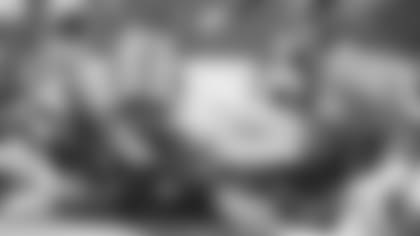 Why did we throw the ball on fourth-and-1 when our strongest plays were with running the ball? With Julio and Sanu out, the remaining receivers were limited and not consistent. Keeping the ball on the ground would've gotten the first down and potentially a winning touchdown.
Matt: Chad, you're right, the Falcons did not call a designed running play once during their final drive, but Falcons coach Dan Quinn said they had the option to on that fourth-and-1 play if the Bills came out with a certain look. They didn't, so the Falcons attempted short pass to Taylor Gabriel. It's not the result that Falcons or their fans wanted, but you've got to trust the coaches and players in those situations.
---
Hey Matt! Love your columns. I always read them. What do you think the Falcons could take from this loss against Buffalo? Also, why didn't we run the ball on fourth-and-1 and third-and-1? Our run game was great this game, so why not run it? Giving me Super Bowl nightmares.
Matt: Hey, MG. Check out my response above. Often times it's what the defense gives you. They had the option to run, but didn't see the look they wanted.
---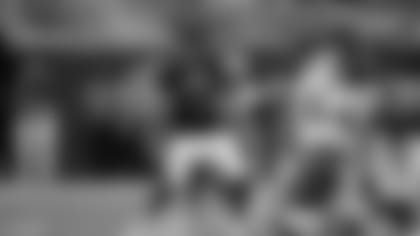 Hey, Beek. Are we finally accepting that something is wrong with Matt Ryan this year? His deep ball has been atrocious and he just hasn't been himself. If anything, he's his 2015 self! I know receivers are letting him down, but I can't be alone thinking he's off. Is Sark's offense that much of a change?
Matt: Hey, Ryan. I don't think there's anything is wrong with Matt Ryan or his arm. Did he have a great day against the Bills? No. Did the Falcons miss some deep shots down the field? Yes, according to Falcons coach Dan Quinn. Were there drops and tipped balls? Yes, and one of those tipped balls led to an interception. I suppose it's natural to want to blame the quarterback for the interceptions, but you can't pin it all on Ryan. I also think not having Julio Jones and Mohamed Sanu on the field allowed the Bills to play differently on defense, and that was a factor as well. While I'm sure Ryan would like to have the deep ball he threw to Taylor Gabriel that was picked off back, I think he is fine. And, no, I don't think the play calling had anything to do with mistakes, drops or the final outcome.
---
It seems like fans are distracted by everything in the stadium instead of cheering the team. Is it possible to shut the stuff down when its game time?
Matt: So, you're saying that the fans are distracted by the new stadium features (halo board, etc.), are cheering less because of it and, as a result, the team is affected by it somehow? Or you just don't think the fans are loud enough? I can assure you that the players are focused on the game. And I don't think the fans are distracted. I thought the fans who were actually in their seats were loud and engaged – and, by the way, there's no way they're shutting anything down, Jeremy. I'll say this much – there were more empty seats than I expected, though. And I'm not buying that all of those empty seats are people walking around the concourse for the entire game.
---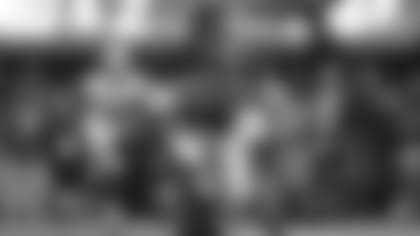 Timothy from Riverdale, GA
What is the report on Sanu and Jones? We looked horrible without them.
Matt: The Falcons offense is definitely different without those two big targets on the outside. All we know right now, Timothy, is that they were hurting enough to where they couldn't return to action against the Bills. We should know a little more about their status on Monday.
---
Ryan from Cartersville, GA
Hey Beek! First time asking a question here. I'm a very optimistic fan and have been since 2004 (I'm 20 years old, so spare me. lol), but I know Matt Ryan has looked a bit off. Not blaming him entirely, but he's not MVP-caliber this season thus far and Sark has some improvement. My question is, will this team recover after the bye week? The Bills game was horrid in almost every aspect, from the refs to the execution of the offense. It's like we're an incredible team but these games aren't really showing it too well. Packers and Lions game both looked good, of course, with the exception of the latter turnovers. I'm really hoping this bye week helps the injury situation and our team chemistry. Also, do you think Julio and Sanu will be all right?
Matt: I think the bye week could not be coming at a better time for this Falcons team, mainly because of the growing list of injuries. Following the game, Falcons coach Dan Quinn said that he is "hopeful that we'll get a good bit of the guys back" in time for the Dolphins game – and that's good news. We'll know more about Sanu, Jones and Jack Crawford this week and as we move closer to the Dolphins game on Oct. 16. And you're right not to pin this on Matt Ryan or the play calling.
---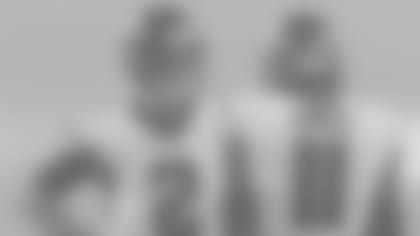 Hi Beek. Tell me, is there another so-called top flight WR more injured than the always-injured Julio Jones? This guy is always hurt.
Matt: Hi, David. First, Julio Jones is not a "so-called top flight WR." He is arguably the best receiver in the game right now. And he is not always injured. Outside of one season (2013), he's actually been consistent and durable – you can do the math yourself here. If you've ever played the game at any level, I'm sure you know that it's physical and violent – and injuries (and playing hurt) are a big part of it.
---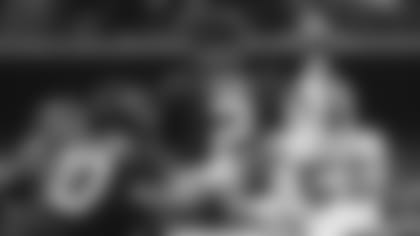 The interceptions from Matt Ryan seem to be mostly receivers dropping passes that are catchable. Do you think this a concern or just a string of bad luck?
Matt: I think it's a little of both, Josh. Not every throw is going to be perfect. There's a lot going on in that pocket -- lots of bodies flying around -- and the quarterback has to unload the ball in less-than-ideal conditions (and angles) at times. The ball isn't always going to end up between the numbers -- sometimes it'll be high, low or a little behind the receiver. And the receiver has to adjust, often in a split second or two. It's not easy, but they are paid to catch the ball -- not to tip of deflect them (and that's where the luck -- or bad luck -- comes in). That said, if the quarterback stares down a receiver, that gives the defender a chance to make a play on the ball. The good news is that we're talking about Matt Ryan and, at the end of the day, he's one of the best quarterbacks in the league.
---
Carson from Lake City, SC
Hey Matt, I've noticed in the first two home games this year, there have been A LOT of empty seats in Mercedes-Benz Stadium. Why do you think that is? Really enjoy Straight from the Beek, btw. Keep it up!
Matt: I've noticed that, too, Carson (see my response above). I'm told that there are a lot of people walking the concourse during the games, but it seems like those seats are empty for all four quarters. I'm sorry I don't have a more exact or detailed answer for you on that. I'll ask around. And thanks for the kind words – glad you're enjoying Straight from the 'Beek.
---
Daniel from Lafayette, LA
Hey Matt. Atlanta native talking to you from Lafayette, La., where I now live. I have been a die-hard since 1988. This is an observation more than anything. Granted everyone feels it after a loss, but I watched every game last year and all this year. Our offense is different somehow. Granted in theory it's the same, yes, the playbook and philosophy are supposed to be the same, but I see it. Receivers are dropping passes a lot that are placed in the spot they can get it. Not seeing as much of that fast pace or no huddle. Deep shots being taken, but many missed. I give credit where it's due, but I see Matt Ryan having time throwing and missing. I don't fault him; the offense seems much more predictable. Even when receivers are catching it, it's all shorter stuff – dink and dunk. Not many bootlegs and throws on the run. They have all the personnel to do it as last year. We led the NFL in big pass plays last year. We saw kind of the same stuff at the beginning of last year with more huddling up and safer stuff. Not sure I like Steve Sarkisian's style so far. Just wonder how much of last year was Kyle Shanahan's ability to see what was happening from above. I know Matt could just take over the reins a lot more if he was allowed. Just have to see how things shake out, but offense not as dynamic with all the disguise formations we ran last year. Cause for concern if you ask me.
Matt: Thanks for the comment, Daniel. I'm not sure there was a question in there, but I'll say this much. I'm not making excuses for the offense, but the turnovers are killing them. If those two balls aren't tipped and picked in Detroit, the Falcons probably win by two touchdowns. And turnovers kept the Bills' offense on the field a lot more on Sunday, too, and they capitalized by turning them into points. And by the end of the game on Sunday, eight players were hurt and I think seven were starters. Teams start playing you differently when certain weapons aren't on the field. And without Jones and Sanu out there, the Bills were able to stack the box and take away certain facets of the Falcons offense. It's not simply Matt Ryan's fault or Steve Sarkisian's inability to adapt with his play calling.
---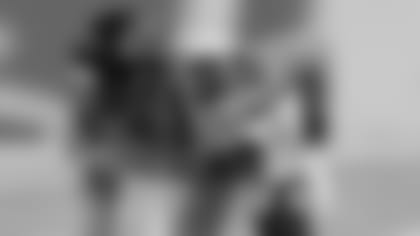 Christopher from Fresno, CA
I'm not even salty after losing this game. Sure, we didn't play to our true potential but we are still 3-1 and it's very early. I know we will fix our mistakes and be the team that we were meant to be after losing the Super Bowl in a such heartbreaking way. We need this bye week to get our star players healthy and back to playing. Don't you think that our defense is playing extremely well without Vic, Allen, and Upshaw? I mean, it looks glorious! Just wait until after the bye week when we have everyone back, we're going to #RiseUp with the #Brotherhood again! But whenever we lose, like today, we will #EmbraceTheSuck because we will learn and come out stronger than before! I love our team. ;)
Matt: Hey, Christopher. You're right regarding the injuries – the Falcons need to get healthy and the bye week could not come at a better time. Yes, despite being shorthanded on defense, the Falcons have taken a "next man up" approach – and guys like Brooks Reed have stepped up and played well at times. And even after losing the turnover battle again, the Falcons were still able to put themselves in a position to beat the Bills at the end. The reality is that they are 3-1 heading into their bye week, which is a pretty good place to be.
---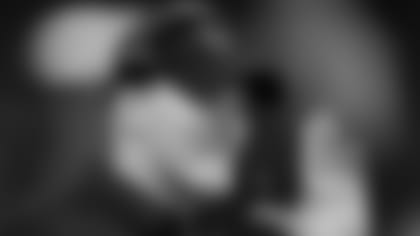 Hey Beek. Tough loss for sure, but props to our defense for keeping us in it with the offense struggling a little bit against that Bills D. Do you think missed tackles are going to be a problem for us all season? I know DQ keeps reassuring us that it's "uncharacteristic" and that it will definitely improve, but is that just a coach's optimism? After watching the four games so far, it seems like we've had glaring tackling issues in three. Did we struggle with closing tackles this much early last year too?
Matt: Joel, I would not worry about the tackling and lack of turnovers four games into the season. Falcons coach Dan Quinn is right when he says it can improve – because it's really about technique, taking proper angles and a mindset. That's all coachable. I'd be more concerned about the injuries at this point. It's a good thing the Falcons do not have to play this weekend.
---
During the last drive, there were passing opportunities for underneath throws to the running backs and/or receivers when the Bills linebackers left that area of the field completely open several occasions. The middle of middle of the field was wide open for Matty Ice to run the ball instead of forcing throws that caused the interception late in the game. Why didn't the coaching staff or Matt Ryan recognize this?
Matt: I can assure you, Barry, that the coaches and players see everything – especially after they review the games on Sunday and Monday. And they see a lot more than the casual fans see, too. Maybe what you're seeing isn't what Matt Ryan was seeing from behind the center. The coaches and players know when there's missed opportunities – Falcons coach Dan Quinn talks about that from time to time – and work on correcting them. But you have to remember that there's a lot more to consider when calling plays at certain points in the game – like the amount of time left in the game, whether you have enough (or any) timeouts left, personnel groups, what the defense is lined up in, etc.
---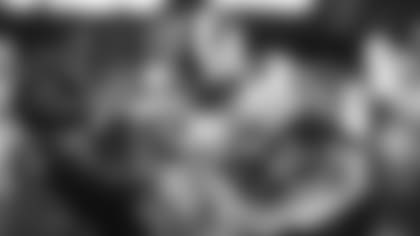 Always nice conversing with another Matt. Heartbreaking loss this week. Two questions. First, what was the biggest factor: injuries to key playmakers on both sides of the ball, potentially controversial officiating, defense not creating turnovers, offense generating them, something else? I saw a team face a lot of tough challenges and still almost win. Lot of toughness. Second, where were the Falcon faithful? Stadium looked empty today.
Matt: Hey, Matt. To answer your first question, I'll go with the turnovers. The Falcons are turning it over too much and not creating enough of them on their own. If you keep giving the opposition the ball back, you're begging to get beat. The fact that the Falcons were still able to overcome all the mistakes and injuries should tell you something about the depth and talent on this team, though. Despite being minus-6 in the turnover margin over the last two games, they've been right there at the end. Last week they pulled it out against the Lions. On Sunday against the Bills, they could not. As far as the empty seats go, I have no clue (see my responses above). HAVE A QUESTION?