FLOWERY BRANCH, Ga. – In each of the past three offseasons, the Falcons have made improvements to their facilities in an effort to better meet the needs of their players and improve their ability to win on Sundays.
This offseason, the Falcons have refurbished their weight room. The changes include new and better equipment, aesthetic changes that promote energy and include team message points as well as other improvements meant to address specific player needs.
"You fight like you train," Falcons head coach Dan Quinn said. "And so, you want to make sure that the environment to where you can train can be really strong, really good. So that's what we've created downstairs. We've added racks – where before we might have had only 10 racks, now to have 14 that's more people, more time to really push it. It always still comes down to how hard you put the work in; the weights weigh the same in all the weight rooms I've been in, it's how hard you lift them, and how hard you push them, and how hard you go and how many you stack on the bar.
"I love that ours has the feel of a really strong place to work out. And a byproduct of that is because it's such a good place to come and work out you love that when they do have their off time where they say, 'Hey man, let's train right here. We've got everything that we need to get ready right here.' It's a player's prerogative, always, to go wherever they want – to go get extra training as they get ready for the season, but we wanted them to know everything you need is right here for you."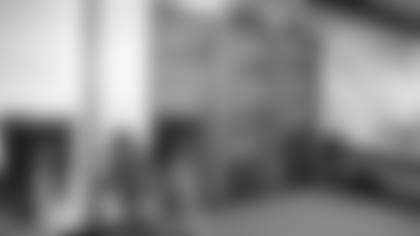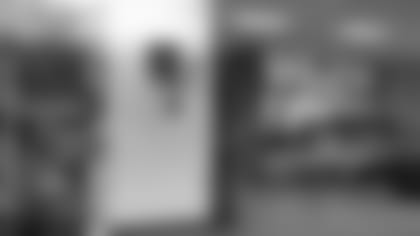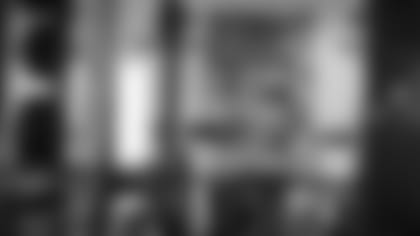 Before the 2016 season, the Falcons made changes to their locker room meant to increase team chemistry and further the sense of brotherhood. Prior to the 2017 season, the Falcons re-structured several meeting rooms in an effort to create better, more engaging teaching environments for the coaches and players.
These improvements have corresponded with success on the field. The Falcons are two years removed from their second Super Bowl appearance in franchise history, and they became the only NFC team to make back-to-back postseason berths last season. 
"This probably started a while back," Quinn said of the decision to make the changes. "Like most decisions it was made with the player's needs in mind, and how can we best develop them? When you're trying to continue and create the culture you'd like, there's all sorts of ways.
"Prior to the 2016 season, [Falcons owner Arthur Blank] really understood that vision of the chemistry, how important that is, so we changed the locker room. That was a big deal to reconnect the team in certain ways for the team chemistry portion. Then, prior to the 2017 season, we redid some of the meeting room spaces. That was totally built on how can we have better teaching environments. Some of the meeting rooms are set up in [conference room] style, where they're in conference room-style seating to have more engagement, more teaching. The only ones that aren't in that way are where there are a lot of people, that would be like O-line, D-Line and [defensive backs]. What that does do is provide some eye contact and some teaching, where you're kind of going around the table. And then the next piece to that was how can we really increase the space to where we want to train to make it more efficient."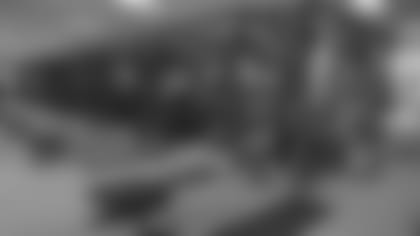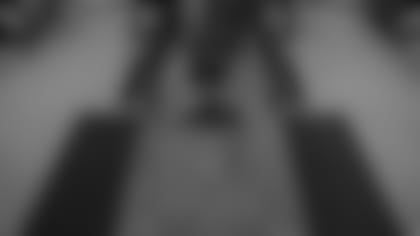 The decision to address the different areas of the facility was Quinn's, but the organization was quick to help him incorporate his vision and get the plan underway.
Since Quinn's arrival, the Falcons have been creative in their approach to training and meeting the player's needs. "Plan D," the team's post-practice development plan that allows for players to seek individual work on a specific skill is another such example of implementing a new approach since 2015.
The weight-room improvements are just the latest in a line of decisions that have positively impacted the team.
"Like most things, it was a collective decision from the organization. Everything comes down from the top from Arthur. Through [Falcons general manager Thomas Dimitroff] and myself, who are the leaders of the team, we're always trying to challenge the guys to see if it can be done in a better way. By adding to the locker room, adding to the areas where we teach and learn, adding to the space where we train, all of those things add up to make being here one of the unique places in pro ball."