FLOWERY BRANCH, Ga. -- The Falcons have signed offensive lineman Jovaughn Gwyn to his rookie deal, the organization announced on Friday. Coming to Atlanta from South Carolina, Gwyn was the Falcons final pick of the 2023 NFL Draft, after being taken at No. 225 overall in the seventh round.
Gwyn's rookie deal is estimated at a total value of $3.94 million, with a cap hit of $776,456 in 2023. These estimations are according to OverTheCap.com.
A team captain at South Carolina for the last two seasons, Gwyn has been the Gamecock's starting right guard for all but one game since his redshirt freshman year in 2019. In total, Gwyn has started 47 consecutive games for South Carolina during that time, tying for fourth on the school's all-time list for starts and second on that same list for the most consecutive starts.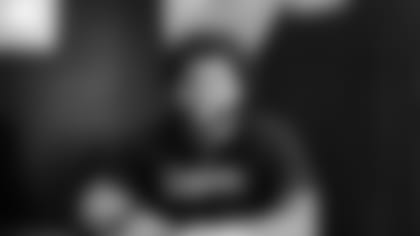 Gwyn is someone who caught Arthur Smith's eyes when the Falcons head coach went to a clinic at South Carolina not too long ago.
"You could feel it, he was a leader in that building, leader of that (offensive) line," Smith said of Gwyn. "There's nothing fake about him. Obviously, a little undersized, but when you talk about a guy who you consistently see finish over and over and over again, not just in the big games when they're up. When you are looking at them and they're down, how are they playing in the fourth quarter? That's a guy that you know exactly what you are bringing into this building, and we'll see how it works out."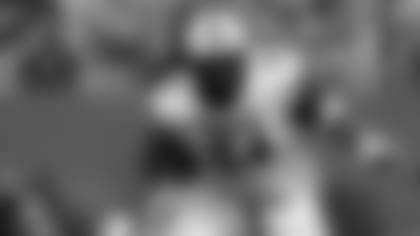 Smith said though Gwyn has played guard primarily in college, the Falcons wouldn't mind trying him out a little bit at center, too. Mainly though, the Falcons are a team that believes you can never have too many competitive linemen on the roster. They believe Gwyn is a good piece to add.
"We feel good about the depth and where we're at with the o-line, but we know if you are not constantly building that, a run on bad luck, you want to be able to develop guys and guys that have been in your program," Smith said. "So, if you have to play, or like we talked about, the competitive nature of our camp, certainly Jovaughn will bring that to the interior offensive line room."