FLOWERY BRANCH, Ga. – Since his college days at the University of Cincinnati, Desmond Ridder has been one to embrace the pressure of big moments.
We saw that translate when he led the Falcons in a late fourth-quarter game-winning drive over the Cardinals in Week 17. That competitive mentality is innate. Ridder's confidence is unshakable and it stems from something he naturally does: remaining calm, cool, and collected.
"If you're out there frantic and panic and don't know what's going on, or stutter with the call, those other 10 guys in the huddle aren't going to be as apt to go out there and execute the play fully," he said. "So just being calm and cool and collected. Just knowing your job and knowing everyone else's job, knowing what they're supposed to do and going out there and executing at the end of the day."
After Sunday, Ridder completed 54 passes through his first three career starts, becoming the first quarterback in franchise history to do so. His completion percentage continues to increase and he still has no turnovers, though he'll be looking for his first NFL touchdown on Sunday.
Ridder feels like he did a good job this past week by not forcing anything, while playing loose and free. He's feels that consistent improvement has happened over his first three NFL starts.
"You know, you only get better with reps and practice, and that's all I've gotten," Ridder said. "Live reps and practice reps so [I'm] just getting more comfortable obviously with the whole offensive scheme and everything that we do and going into a game plan week and how you prepare. And then obviously going out there and play. You get more comfortable, and you see different looks every new week."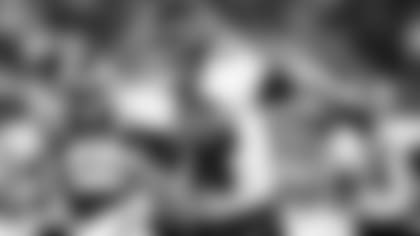 Ridder held his own against two very physical defenses in the Baltimore Ravens and New Orleans Saints, which has prepared him for the season finale against a stout Tampa Bay Buccaneers team.
Yet, these are the moments he has worked his whole life for. Ridder is focused on two things heading into Sunday's game: winning and carrying that momentum into the off-season.
"To look back and say 'okay, how did we finish last season? Did we finish it on a high note or low note?'" Ridder said. "Obviously, if we finish it on a high note, everyone is going to be feeling good and juiced up to get back to it. Of course, finishing this for us means a lot. It means a lot of momentum going into next season to just be better than we were last season.
"The fact that it's been an up-and-down season, and we've tried to get over the hump and stay over the hump and now, it's going to be like you hope you finish these last two games off, and then you got a long waiting period before you get your next taste of football. Getting out of here with a win is going to be huge for all of us to carry the momentum into the off-season."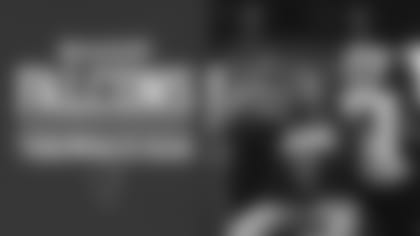 Swaggin' Since 1966
Takin' it back to 1966! Shop the Red Helmet Collection today online or in-store at Atlantic Station.