ESPN.com's The Life section is pretty interesting, and if you haven't checked it out, I recommend it. It has a whole bunch of features and off-beat stuff you'd never find on the Worldwide Leader's homepage.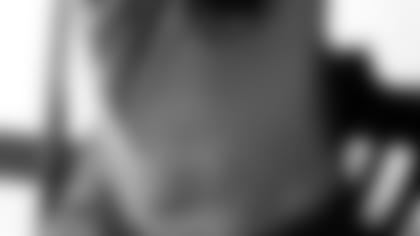 If you don't know anything about Rand or Stone Sour, Rand is a huge Falcons fan. Huge. He grew up in Des Moines, Iowa, and became a Falcons fan because of hometown quarterback Steve Bartkowski.
I've seen a couple of different instances when Rand has sat down to talk with various websites about the Falcons and he always has a very educated, refreshing point-of-view on the organization. The way he describes it to The Life, Rand is "borderline obsessive" about the Falcons.
In fact, during this particular interview, Rand was getting himself a tattoo. The one you see on the right. Of a Falcons logo. But his love of the Falcons is more than skin deep.
Rand talks quite a bit about the Falcons, how crazy he can get when he's watching games and his thoughts about the NFL as a whole. Very interesting stuff. And, if you're a gigantic Stone Sour fan like I am, you'll enjoy it even more.
Here's a short excerpt from the interview with Rand talking about the trade up to select Julio Jones:
"I'm on the bus, and I see there's a trade between the Cleveland Browns and the Atlanta Falcons, so I'm jumping up and down. I was totally stoked because — I don't think it will ever come out, but I think he was the guy [they wanted] anyway, even over [A.J.] Green. I really believe that. He's a better fit to our offense."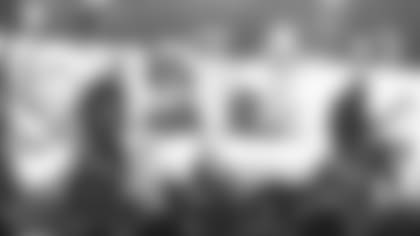 As a side note, I went to see Stone Sour in Atlanta last month. Unfortunately, I didn't get the opportunity to catch up with Rand (Josh, if you're reading this, have your people call my people... or just me, since I don't have people. We'd love to get you on the site), but sure as he does at a number of shows, Rand came out on stage wearing a Matt Ryan jersey.
You can see him on the right in this horrible iPhone photo I took during the concert. But you get the point.