TV Information:The game will be broadcast on FOX beginning at 1:00 p.m.
Television crew:  Kevin Burkhardt (play-by-play), John Lynch (color analyst) and Pam Oliver (sideline).
Local Radio:92.9 The Game
National Radio: Westwood One
Referee crew: The Blakeman Crew
Parking lots open: 8 a.m.
Yellow Lot Advisory: Traffic flow patterns that were implemented last season for the yellow lot will again be enforced for all Falcons home games in 2015. As was the for most of last season, anyone wanting to enter the yellow lot should use the entrances off of Northside Drive on the north side of the lot. The entrance off Ivan Allen Blvd. will not allow access into the yellow lot.
Falcons Landing: Falcons Landing serves as the pregame epicenter for Falcons fans prior to entering the Georgia Dome. Nestled between the Georgia Dome and Philips Area on Andrew Young International Blvd., Falcons Landing provides an energetic atmosphere and interactive games. Included will be a hospitality area for fans to be able to sit and watch NFL pregame shows with an opportunity for fans to purchase food, snacks and drinks pregame. Falcons Landing is free of charge and will be open from 10 a.m.-1 p.m. before Sunday's game. Please see below for some of the highlighted activities that will take place on Falcons Landing for this game:
The Legacy Dance Centre Youth Hip-Hop Dancers will have a special performance from 10:30am to 11:00am on Falcons Landing.
A-Town A-List will perform on the Main Stage of Falcons Landing from 11:00am to 11:45am; 12:15pm to 12:30pm.
Falcons March:The Falcons March will return on Sunday. Falcons Fans should meet at the bottom of International Blvd. (beside the CNN Center) at 12 p.m. The Falcons March will feature the following for this game:
The Falcons March will be led by the Local Georgia Youth Football Teams for Youth Football Appreciation Day and the Southwest DeKalb High School Drumline
The Southwest DeKalb High School Drumline will have a performance on Falcons Landing immediately following the Falcons March at 12:15pm
Gate Giveaway:40,000 50-Seasons t-shirts courtesy of Publix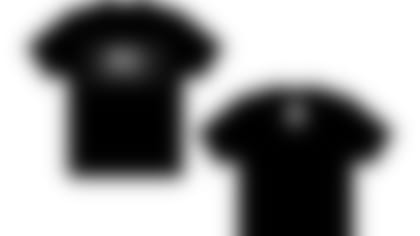 National Anthem: Josh Rand, founding member of the hard rock band Stone Sour Stone Sour, will perform the national anthem.
Color Guard: Lovejoy High School Air Force JROTC* *will be presenting the Colors to help honor America during the National Anthem.
Halftime Entertainment:During halftime, a drumline competition will take place between Westlake High School and Martin Luther King JR High School*. *The Martin Luther King, Jr. Band has established a mark of excellence by receiving superior ratings in every single performance and every facet of performance since the program's inception.  The Westlake Drumline is known for its technical artistry and strong commitment to excellence in all areas of performance.