### Gameday Entertainment
The Atlanta Falcons would like to thank Ticketmaster for Sunday's Rally Flag Gate Giveaway.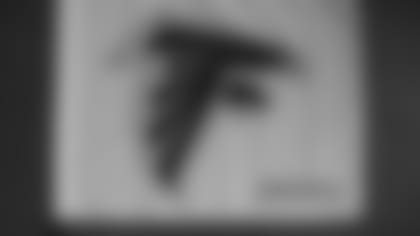 Atlanta Falcons Cheerleaders and Falcons Drumline.
Multifaceted recording artist and songwriter Kathleen Bertrand is a native Atlantan and Spelman College graduate. Her performances have ranged from two Olympic Games to performances before two presidents, at jazz festivals world-wide, and at games for the Atlanta Braves and Atlanta Hawks. More information, photos, and music clips on Kathleen are available at her website: www.kathleenbertrand.com
Large American Flag and Color Guard
The Atlanta would like to welcome the Georgia Army National Guard for holding the Large American Flag during the National Anthem as well as presenting the colors during tonight's pre-game ceremonies.
The Georgia Lottery is in the house with a LIVE Halftime Special during Sunday's game, celebrating the new Atlanta Falcons In The House Instant Game. Stay in your seats to catch the action and a few surprises from the Georgia Lottery. The new Falcons In The House Instant Game Ticket. One game, lots of prizes. Only from the Georgia Lottery. Sunday could be the day.