While they've admitted they won't show everything they're going to do this season, the Falcons will be game planning for the Miami Dolphins in their third preseason game on Friday. The plan will likely feature a focus on running back Reggie Bush and a little bit of the unknown in Dolphins rookie QB Ryan Tannehill.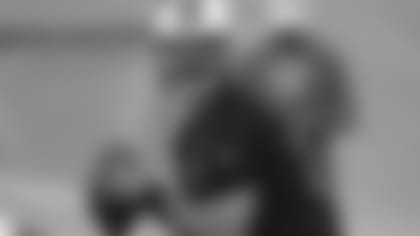 Tannehill was named the starter for Friday's game earlier this week, an indication that he has likely won the regular-season starting job as well. Atlanta has the challenge of trying to prepare a game plan against Tannehill and the Dolphins when they've seen very little of the rookie.
"We haven't seen too much of him, we just heard about him winning the job," Sean Weatherspoon said on Wednesday. "We look forward to going down to Miami and trying to make it hard on him. We just want to go out there and fly around. Coach has a good game plan in for us and we're pretty confident. We've been working hard this week and we just want to go out there and fly around and be successful."
The linebacker added that the defense has "a few tricks up our sleeve" on how to confuse Tannehill but they will save some aspects of their new defense until the regular season begins.
One of the keys on offense for the Dolphins is running back Reggie Bush. A former New Orleans Saint, Bush joined the Dolphins last season and rushed for his first 1,000 yard season of his career. Bush managed to gain the yards rushing just over 14 times per game. He added 296 yards on 43 receptions as well.
Weatherspoon thinks even though Bush isn't traditional in the sense that he'll carry the load for the entire running game in a given game, he's still going to be a huge focus for the Falcons.
"He's more of the featured back down in Miami," Weatherspoon said. "He's doing a better job of being tough between the tackles. He's not a guy that is going to carry 25 or 30 times a game, but when he gets the ball, he's an explosive player so you always have to know where 22 is."