When Calvin Ridley, an established football player in the high school football ranks, arrived for 7-on-7 tryouts at American Heritage School in Plantation, Fla., he noticed a "really good player who was out there doing his thing."
His name was Christian Blake, a wide receiver from Cardinal Gibbons High School, about 13 miles down I-95 from Coconut Creek, where Ridley went to high school.
Ridley and Blake both went on to make the team and a friendship began.
Blake says everyone who saw Ridley play in the 7-on-7 days knew he would go on to be something special.
When the Falcons drafted Ridley with the No. 26 overall pick in the 2018 NFL Draft, they knew they were getting a player who could potentially take Atlanta's offense to the next level.
Ridley set a franchise record for most touchdowns by a rookie and led the Falcons in touchdowns with 10. The former Crimson Tide standout also caught 64 passes for 821 yards.
But Ridley wasn't the only receiver from Fort Lauderdale in the Falcons' locker room in 2018.
Blake, reunited with Ridley after signing with Atlanta as an undrafted free agent, spent the season on the Falcons' practice squad.
A year later, Blake is fighting spot on the 53-man roster.
It's unknown at this point how many receivers the Falcons will keep this year, but Blake believes he's done enough through OTAs and the preseason to make the team.
"I feel like I did enough so far but hopefully it's enough to make this team because it's a tough group to crack," Blake said.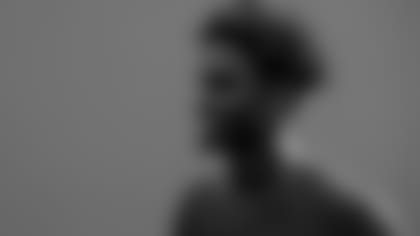 The Falcons have their Nos. 1, 2 and 3 receiver group set with Julio Jones, Mohamed Sanu and Ridley.
Blake says he "can do it all" when asked what his role would be in the receivers' room. He has the versatility to be moved around in Atlanta's offense, something coach Dan Quinn covets on his team.
"Wherever they need me, I can just fit in where [they] need," Blake said.
With the preseason wrapping up on Thursday night when the Falcons take on the Jaguars for their final exhibition game, Blake has one more game to make an impression on general manager Thomas Dimitroff and Quinn.
The Falcons' roster must be cut down to the NFL maximum of 53 players by 4 p.m. ET on Aug. 31.
While fully aware of the importance of Thursday night, Blake is treating this game like every other.
"Just be consistent," Blake said of what he has to do. "Just block well and catch the football and keep going."