Editor's note:The statements and opinions regarding players and/or potential future players in the article below are those of the AtlantaFalcons.com editorial staff and are not of the Atlanta Falcons' football personnel unless noted in a direct quote.
Terry Fontenot has used no uncertain terms to state the Falcons will add to the quarterback room. That shouldn't surprise anyone who has looked at position group currently under contract.
There's Desmond Ridder. And Logan Woodside. And … nothing else.
To quote the Falcons general manager from his combine press conference, "we're going to add to the position."
Fontenot wasn't more specific than that despite being pressed on the matter. Will the Falcons go big and add an established starter for big bucks? Will they bring in a backup with significant experience as a starter to battle it out with Ridder? Will they add a first-round quarterback in the NFL Draft?
That will be determined during this spring. A new quarterback could come as soon as this week, when the free agency signing period begins on Wednesday afternoon. The Falcons have said Ridder impressed them during a four-game starting stint at last season's end, but actions will speak best to their level of confidence in a second-year Cincinnati product who proved himself a gamer and an excellent locker room leader.
While there's no guarantee they sign a veteran of any type – leaving the addition for the draft -- let's take a look at some options the Falcons could consider in free agency. And, to answer your next question, no, we won't be adding Lamar Jackson to the list below. Several respected reporters stated the Falcons will not pursue the superstar quarterback.
We normally break options down between "top of the market," "mid-range" and "value picks," but we're going to skip a big-money option with Lamar off the table, Derek Carr committed to New Orleans and Jimmy Garoppolo what I personally would consider an unrealistic option. Now on to the free-agent possibilities:
Mid-range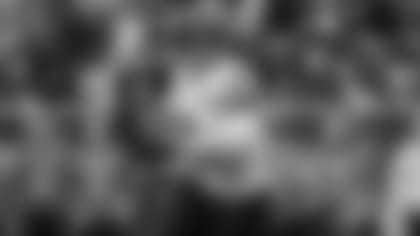 Taylor Heinicke, Commanders
Signing Heinicke would constitute a homecoming. Collins Hill High's finest would play just south of the Suwanee community where he grew up and started his journey into an NFL player. Heinicke showed well in his time with Washington and, from afar, seemed to gain respect of those playing with him.
His stats were solid in nine games [all were starts] in 2022, with a 62.2 completion percentage, 1,859 yards, 12 touchdowns and six interceptions. He was 5-3-1 in those contests and has a 12-12-1 record in his career. He has been a starter, even as a full-time post in 2021. He has also experience as a backup and could be comfortable if relegated to that role.
That makes him a real asset in the Falcons' situation. You give someone a legit opportunity to compete, but you're dealing with someone who has been a pro when take out of the starting lineup. He's also a tough player who will compete like heck with Ridder, also a plus. Spotrac puts his average annual salary at $19 million, but that seems high to me. Maybe I'll be proven wrong, but I think he could command a high-end backup salary with some escalators if he wins the starting gig that would allow him to earn legit starter money. It's also possible a team views him as an established starter, and that could skew his value. Time will tell on that front, but he's an intriguing option in my opinion.
Teddy Bridgewater, Dolphins
The former first-round pick out of Louisville has seen it all at this point in his career, going from established starter and Pro Bowler to someone fighting to recover from a serious leg injury. He has had some success since then as a starter, though he has bounced around with four times over his last four seasons.
That experience is valuable in this league and Bridgewater has plenty of it. Atlanta could constitute a golden opportunity to win a starting gig, with Ridder's hold on QB1 publicly considered more tenuous than many others. That would create some quality training camp competition, which is what Arthur Smith loves when filling out a depth chart.
The Red Rifle is 35 years old. That's of no issue to the Falcons. Dalton could start for a year if things go sideways with Ridder. He started 2022 as a backup to Jameis Winston and has been a backup since leaving Cincinnati while getting golden opportunities to start during that time. While some are surely rolling their eyes right now, I think this signing would be a sign the Falcons are committed to developing Ridder, prepping him for another year as an understudy or someone who could extract value from working with a backup who has seen it all.
Dalston would bring a wealth of experience (and an 83-77-2 record as a starter) to the quarterback room, which would be of great benefit to Ridder if he assumes the starting role. And, if Ridder struggles or gets hurt, the Falcons would have someone with some savvy who would be comfortable as a true starter.
Value picks
There's always something intriguing about a former No. 2 overall NFL Draft pick. He wouldn't have been selected that high if he didn't have talent. Darnold has plenty of ability but hasn't really figured it out at the NFL level. His overall record (21-34) isn't great, but there's some mobility and arm strength that a good talent developer could extract for the good of the team. Darnold might take a shorter-term prove-it deal for what could be his third (and possibly final) chance to establish himself as an NFL starter. Going to a run-heavy team with a top offensive mind like Arthur Smith could help advance his career.
If he doesn't beat Ridder, then he'll assume a somewhat new role after he started 55 of 56 NFL game. Is that an issue? Tough to assume it would be on his third NFL team.