The Falcons have a chance to get to .500 with a win over Washington this Sunday. After two losses to open the season, the Falcons entered into a three-game slate that many considered to contain relatively winnable games for Atlanta, as the Falcons face both New York teams and Washington.
The Falcons began with a win over the Giants last Sunday. Now, they're looking for their second win at home against Washington this Sunday. It's a big day for the Falcons to establish themselves in many ways. So, with all of that being said, let's dive into the five things to watch in the Falcons Week 4 matchup with the Washington Football Team.
1. Washington's defensive front
If there's one position group that jumps off the tape when you flip on the Washington Football Team, it's that defensive line. It's a group Arthur Smith is well aware of.
"Washington has invested heavily in it. (There are) a bunch of first rounders out there," Smith said. "They're a talented bunch in a little different scheme."
The Falcons offensive line has taken steps forward since a tough home opener against the Eagles, when Matt Ryan didn't have the protection he needed. Looking back on that first week, Jalen Mayfield said he was "embarrassed." This group knows they have their work cut out for them when facing a defensive front like Washington's. The goal for Mayfield?
Don't get embarrassed again, he said.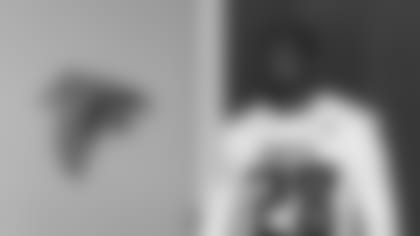 The Falcons have found success in the usage of Cordarrelle Patterson, but not in the way of a traditional running back. Patterson has been more of a weapon with Ryan in the pass game. He's averaged around two yards a carry in the last two games, but he's accumulated 153 yards on 13 catches this season.
Meanwhile, Mike Davis is averaging 3.8 yards a carry this season. Not every run is going to be superb, but the Falcons are at a point where there needs to be a jump in production in the run game to better sustain this offense.
Can that happen against this Washington defensive front? It'll be a challenge, but it's one this offensive unit should want to take on to prove it can run the ball effectively.
This was a major topic of conversation for many Falcons fans following the win over the Giants last Sunday. Pitts came up with two big plays in the final drive of the game. However, there were many that hung onto the fact that it took so long to even get the ball into his hands.
Smith said after the game it wasn't like they weren't trying to get the ball to Pitts.
"Because he didn't touch the ball early doesn't mean he wasn't called," Smith said post-win. "Those are really surface narratives, but when you come up and the game is on the line, (the Giants) change it up and Matt found him when we needed to."
For Ryan, he said he isn't one to force something that isn't there. So, if Pitts wasn't open, he wasn't likely to go to him.
"I don't think there's a lot of merit to throwing the ball in there when it's a bad look," Ryan said. "I think we've got guys that have proven that you can create explosive plays in different ways."
Pitts' presence in the pass game was missed through the first three quarters, though. Smith has said before he's a big proponent of getting guys targets early. Meanwhile, Ryan said this week that targets come in flurries. Is Pitts due up for a heavy target day? Perhaps. But Smith and Ryan are not going to force it to him if not.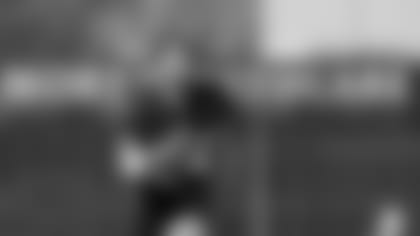 Terrell has been in concussion protocol since the Tampa Bay game. The Falcons had TJ Green take his place last week. But it seems Terrell will be back in his starting role against Washington this Sunday after being cleared to practice this week.
Green did some good things against the Giants last Sunday, but Terrell's presence adds a little more assurance to the secondary.
But even with Terrell back, the Falcons still have some injuries to work through with Marlon Davidson and Russell Gage both ruled out for Sunday's home game. This will be the second game Gage has had to miss with an ankle injury. How Olamide Zaccheaus continues to evolve in this offense will be something to watch.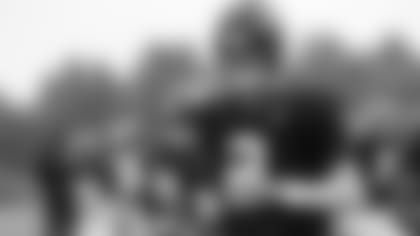 5. Can the Falcons start fast?
The Falcons haven't had this yet. They looked to be on their way to being a fast-start team against Philadelphia in Week 1. But they never punched it into the endzone throughout that entire game. It was something that really put a damper on those first couple drives.
Since then, the Falcons haven't been able to get the offense going early in games. They turned it on in the third quarter of the Tampa Bay game and then in the final few drives of the New York game. What the Falcons need against Washington is to showcase an ability to be formidable early.
In the same vein of needing a fast start, the Falcons also need a decisive win. The best way to get the latter is to establish the former.