Welcome to Straight from the 'Beek! The Falcons are in offseason mode and are preparing for 2018 – and you've got plenty of questions about how the year ended, free agency, the draft, coaching changes and so much more.
However, I've received a ton of uniform-related questions and comments over the past couple of days, so today's Straight from the 'Beek is going to be all about Falcons fashion!
So, let's get to them. Just remember, all opinions you see in this space are mine, unless otherwise noted.
Love the blog, love the honesty and to be honest, you keep my outlook positive on the Falcons when I'm not so sure … anyway. Just a suggestion to Arthur Blank and the Falcons, in order to change this culture in Atlanta, we need a uniform change. Let's go back to the red helmets with new era logo. Back to the silver pants, because the all-white away uniform is horrible. Hey, it's worked for Denver, Seattle, New England …
Matt: Hey, Dustin. So, to be clear, you're suggesting that changing the uniforms – or switching to red helmets and silver pants – would lead to a Super Bowl win? You mentioned that it worked for the Broncos, Seahawks and Patriots – well, it did … eventually. And since you brought up the Broncos, so let's take a look at Denver's uniform history. The Broncos won their first Super Bowl in 1997 – and went on to win two more, in 1998 and 2015. And, you're right, they did change their logo and uniforms following the 1996 season. But, keep in mind that the Broncos actually changed their uniforms a few times prior to that – and none translated into Super Bowl wins. Here's a look at some of the Broncos uniforms before changing in 1997:
How about those brown-and-mustard yellow ones with the pinstriped socks? Awful, just awful.
So, you're correct in pointing out that the Broncos won a Super Bowl after changing their logo and uniforms, but it's important to note that they changed or tweaked their uniforms at least three times before that. The point is that changing uniforms doesn't translate into winning championships. The Seahawks and Patriots have also made changes and tweaks to their uniforms over the years before winning Super Bowls, too. Remember this look in New England?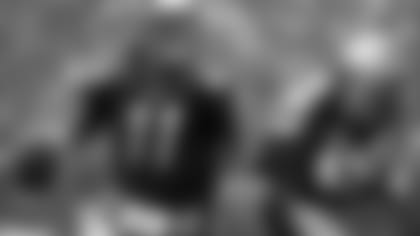 The Patriots advanced to Super Bowl XXXI wearing those uniforms above, but lost to the Packers, 35-21. New England eventually changed to its current version in 2000, including a change from royal blue to a daker blue (see below) –– before winning the franchise's first Super Bowl in 2001. Oh, and they also drafted a guy named Tom Brady in 2000, too.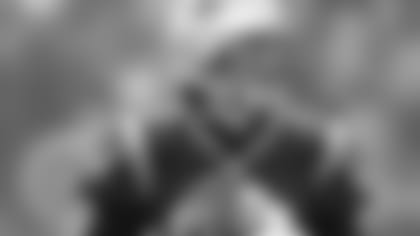 ---
Courtney from Decatur, GA
Why we worried about uniforms???? Can our dirty birds get the ring next year? Then let's talk uniform change. Until then, bring out the old ones.
Matt: Thanks, Courtney. That's one vote for no change, folks. And no worries on my end, but it is fascinating at how much people care about this topic.
---
Matthew from Tuscumbia, AL
What is your favorite Falcons jersey combo? Honestly, I love the current red jerseys and don't understand why most fans are hating on them.
Matt: I think you guys know where I'm going here. I'm an old-school guy when it comes to uniforms. So if I had to pick my favorite combination – and there are some good ones – I'd have to go with the classic look from the Steve Bartkowski era (see below). The black helmets, black jerseys and silver pants that was popular during the Deion Sanders/Jerry Glanville era would be a close second though.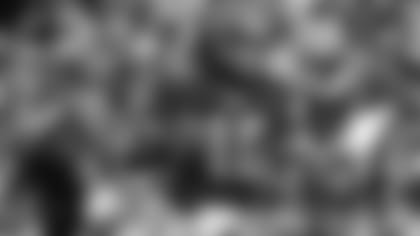 ---
Why haven't we brought back the black uniforms that was worn during the Michael Vick era?
Matt: The Falcons have worn the all-black retro look since the Vick era, Joseph, including twice this past season (sans the silver pants). Unless you're talking about the all-black version of the current uniform design … see below. That one? And, for what it's worth, I'm not a big fan of that version.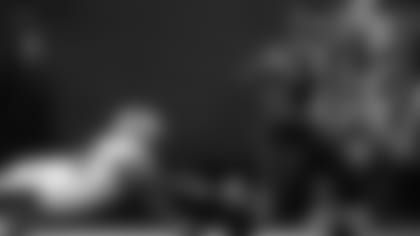 ---
I am one who favors black uniforms, as there are too many teams using red. The black is more distinctive. I think the addition of black-and-white pinstriped pants would mesh better with the black jerseys – and florescent red or hot pink could be utilized in the trim in a minor way, like neon green is used in the Seahawks uniform.
Matt: Thanks, Jim. So, you'd like to see all-black uniforms with florescent red or hot pink trim? Like that shade of pink in the top right of the photo below? Well, that would certainly be … different.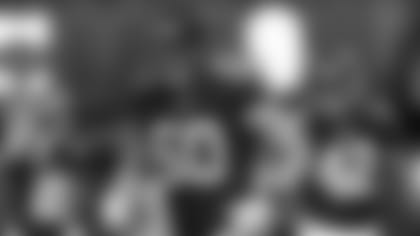 ---
Hi, Beek! Kudos on a great season of perspectives and comments! The question of uniform changes/new look was brought up in your last column. I know the favorite seems to be the black-black and silver, but I love the red and silver from the eighties! Whatever is done would be welcomed, it's time for a change! Question: Does the league have to approve uniform changes?
Matt: Hey, Charles. I'm with you all the way on that look. And, yes, the league has to approve uniform changes.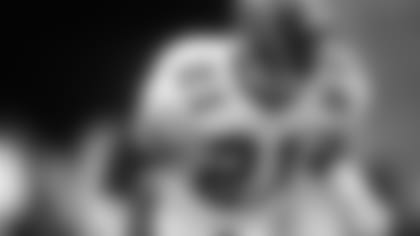 ---
Michael from Imperial, CA
What's all this talk about uniform changing? I for one love the uniforms that we have on. Yeah sure, it's cool to see us in the black uniforms every now and then, but I would hate to see the regular uniforms go away. And I don't believe that there's no other team that gets to wear a different uniform twice a year other than the Color Rush for Thursday night. How awesome is that!
Matt: Hey, Michael. While most readers are definitely in favor of changing the uniforms, and going back to a previous version, there are some that prefer the current look. And to be clear, the Falcons are not the only team that opts to wear a retro-looking uniforms during the season.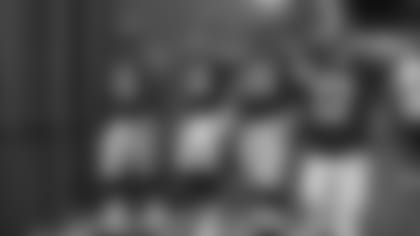 ---
We need to change the uniform and go to flat-black helmets. The Falcon needs to change and hopefully bring in some new luck.
Matt: Hey, Christi. That's the first time anyone has suggested going to flat black. That would certainly be different. Other than the Vikings, I don't think any other teams have a flat-colored helmet – and black would certainly be tough looking. I like it.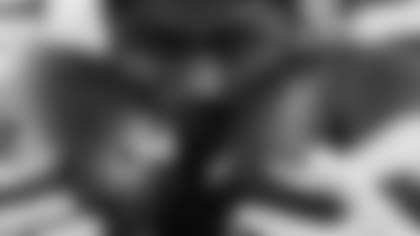 ---
In regard to uniforms, I loved the all-red unis that they wore during the Saints game. It's time for a change. I'm not that superstitious, but whenever the Falcons wear the white jerseys, they lose! Get rid of those! Lol
Matt: I was wondering if anyone loved those Color Rush uniforms … and apparently you do, Robin. My question is, though, if the Falcons did not wear white, what would they wear as their designated road jerseys? Gray?