Good morning and welcome to Straight from the 'Beek! The Falcons are a couple days away from a crucial divisional game against the Saints on "Thursday Night Football" – and you've got lots of questions. Just remember, all opinions you see in this space are mine, unless otherwise noted.
Aiden from Wilmington, DE
Hey Beek, following the loss to Minnesota and a Seahawks win against the Eagles, do you think Atlanta will still make the playoffs with the hardest remaining schedule in the NFL?
Matt: Even more important than what I think, Aiden, is the fact that the Falcons can make the playoffs. They have four games remaining – all against NFC South opponents. They play two against the Saints, one against the Buccaneers and close out the regular season with the Panthers on Dec. 31. Here's the current NFC playoff picture. The Falcons are 1-1 in the division and could potentially finish 5-1 if they win out. If they can do that, they'd finish with an 11-5 mark, too. Now, depending on what else happens in the NFC, the Falcons could land in a number of different places. But they key right now is to win their remaining games. They control their own fate, but any more losses will complicate things considerably.
---
Hey, Beek. Still lovin' SFTB. Now I'm not shocked or disappointed or anything after Sunday. Still love my Falcons and still shouting #RISEUP. But I've been wanting your take on something since the end of the game. I'm no coach or analyst and certainly no professional, but it seemed to me like maybe DQ and Sark came into this game wanting to be a little too aggressive.
Don't get me wrong, I love Dan Quinn's aggressiveness. But with all the second-and-7s, third-and-7s, our offense faced Sunday, I believe it was due to coming in and throwing down the field too early. It seems to me that maybe they wanted to make a statement just a little too much and they came in not playing their style. Instead of using our run game and play action to open up the plays downfield, they came in trying to throw it and explode early on. But like I said I'm no professional but I would love your opinion on this.
Matt: Good to have you back, Ruben. In case you've missed it, this topic has been widely discussed by Falcons coach Dan Quinn (on Sunday and Monday) and written about here, here, here and here on AtlantaFalcons.com. I touched upon it in Monday's SFTB, too. And as I noted in this space yesterday, first you've got to give some credit to where credit is due – the Vikings' defense is pretty good. Now, don't forget that during the Falcons' winning streak prior to playing Minnesota, Atlanta had converted 65.85 percent of its third downs. That rate of success had also improved their overall conversion percentage to 48.09, which was the best mark in the NFL.
As you observed and noted, the Falcons put themselves in some long third down situations – and that, as Quinn noted Monday, was due to what happened on first and second down. "My bigger question is how the hell did we get into third-and-12 and third-and-17 and third-and-13," Quinn said. You're right, Ruben, when you noted that the Falcons like to hit some big plays off the play action. Those big-yardage (or chunk) plays just weren't there for lots of reasons broken down and analyzed in those links I provided above. Part of it was because both defenses played well. Another issue for the Falcons, at least in the first half, was the penalties – they were flagged and backed up five times in the first two quarters and that'll stall some drives, too.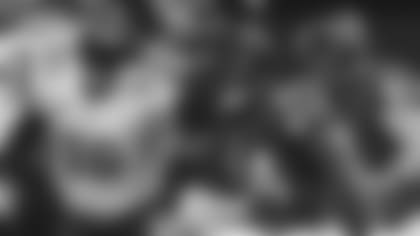 ---
This loss to the Vikings is on Matt Ryan's shoulders. The defense played well, the running game was good, special teams were good. But going 16 of 29 for 173 yards is pathetic with the quality squad of receivers ATL has. His throws were too high, too low, and too long the whole game. He wasn't sacked the entire game. He has an opportunity to run, but he is too slow. ATL will never win a Super Bowl with him. Give any really good QB in the NFL ATL's O-line, RBs, and receivers. They will be better than 7-5. Even if ATL makes the playoffs this year, they aren't going very far. Matt Ryan is only good against sub-par teams.
Matt: That's pretty harsh criticism of the NFL's reigning Most Valuable Player, Joe. To say that Matt Ryan is only good against subpar teams is, well, flat-out wrong. There are going to be low-scoring games from time to time, especially in this league. There are going to games where the defenses sometimes have the upper hand for most of the game, and the offenses are forced to simply chip away at whatever is given to them.
Despite the penalties and despite having a hard time converting on third down during this particular game, the Falcons were still in a position late in the fourth quarter to take the lead and win it. Yes, Ryan's numbers weren't eye-popping but he had no turnovers -- and in a close game like that, those can be back-breaking. And let's not forget where Ryan ranked coming into Week 13 (below). Ryan is an elite franchise quarterback.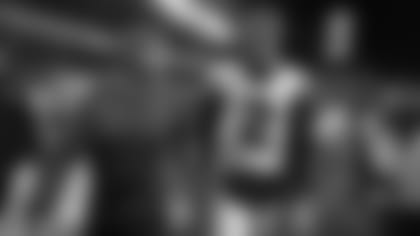 Yo, Beek. A lot of attention has been given to the Falcons losing our offensive coordinator, but I think Steve Sarkisian has done an honorable job of play calling. Do you think that losing our QB coach has had an impact on Matt Ryan? If I'm not mistaken he has turned Goff for the Rams into a high-impact QB.
Matt: Hey, Gary. If you've been reading SFTB since August, you probably know that I think Sarkisian has done a solid job all season long and the backlash against him was way over the top (to say the least). And while we all know that it would be unrealistic to expect Matt Ryan to duplicate the numbers he put up in 2016, he has also had a solid season. Are there going to be adjustments when teams change coordinators and position coaches? Absolutely, and we've discussed this topic so many times here. It's part of the game and coaches, especially assistant coaches, move all the time.
As far as the Rams go, it's been quite a turnaround – not just with Jared Goff, either – with an entirely different coaching staff. I wouldn't heap all of the credit on former Falcons quarterbacks coach and their current offensive coordinartor Matt LaFleur, but everyone plays a role and deserves credit. Head coach Sean McVay definitely deserves to be in the coach of the year conversation.
---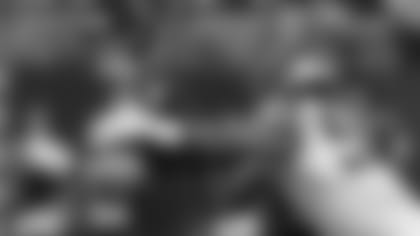 I re-watched all of our offensive plays against Vikings and man … Sark called a great game. What screwed us up was offensive penalties and not converting third downs. Matt Ryan played a bad game. Overthrew Julio three times (I think) and one that could've been a LONG gain, maybe even a TD since it's JULIOOO. Overthrew and underthrew Sanu once. Also, the Vikings played dirty on defense. Refs were a joke this game too. #Facts
Matt: Hey, Chris. Good defense and tight coverage can make those windows small and tight. In a low-scoring defensive slugfest, that's just how it goes sometimes. I'll agree with you on some of the penalties. I try not to complain about officiating, but there were one or two missed calls in that game. And in a game like that, they're magnified. Now, I'm going to politely disagree with your assessment of Matt Ryan. That seems more like a knee-jerk reaction to me after a not-so-spectacular game.
---
Beek, I have been reading this column since the beginning and I love the discussion, but one thing I just do not get is why you will not come out and "call the baby ugly" when it comes to Sarkisian and our disconnected offense. Ray Charles could see the signs point to him being the trouble and your past responses has defended him to the hill. Is it against company policy to speak negative about a coach or is it just that foggy up there in Atlanta for you all to see he's not our guy.
I'm a Falcons fan to the max along with DQ and the other coaching staff members, but Sarkisian is not our guy. If Saban lets you walk away from his coaching staff then there is a rat somewhere. Let's address this with all reality here.
Matt: Hey, Klaus. First, thanks for reading since the beginning – really appreciate that. I'm just going by what I see. I like the play calls and the production. Now, do the players always execute? No. Throughout the course of the season have there been (a lot of) dropped and deflected balls? Yes. And did they change the course of the game? Turnovers always have a huge impact on the outcomes. And what about some of the untimely penalties on the Falcons at key points in the game that negated huge plays or turnovers? Remember those? I do. Is that on the guy calling the plays? Is any of that on that guy or any of the assistants? No, but everyone take responsibility for it.
Say what you want, but the Falcons have been in every single game they've played this season – even the Patriots game. The offense in the top five right now in yards per play and in the top 10 in yards per game. Now, points per game? They slide down to No. 14. Has it always been perfect? No, not by any means. My bigger point is you can pin it on one guy, change that guy, and expect everything to be different or better. And if that were really the case, don't you think the organization is smart enough to realize that? I don't know how much time you spend watching and studying football – or how much you've played in your lifetime – but this is their livelihood. They eat, breathe and sleep football – and definitely understand the game a lot more than most of us. At some point, you just have to have faith in the organization. But in the end, it's all about the players – and executing. They are the ones who make the plays. Or not.