FLOWERY BRANCH, Ga. -- After an extended break following their big win against the Saints on Thursday night, the Falcons will square off against the Buccaneers for the second and final time this season on "Monday Night Football."
In Week 12, the Falcons (8-5) rolled to a 34-20 victory against the Buccaneers (4-9) thanks in part to another phenomenal performance by Julio Jones, who gained 253 yards and scored two touchdowns. Earlier this week, Tampa Bay head coach Dirk Koetter joked that he may put 10 players on the Falcons' All-Pro receiver, leaving just one defender lined up over the center.
While stopping Jones is obviously a priority for the Bucs, there are several other intriguing battles to watch for on Monday night.
Let's dive into this week's key matchup.
KEY MATCHUP: Falcons' pass rush vs. Bucs QB Jameis Winston
The biggest difference in the second game between the Falcons and Bucs is the presence of Jameis Winston. Tampa Bay's starting quarterback was sidelined with a shoulder injury in Week 12, leaving the Falcons to face Ryan Fitzpatrick, but he has returned to action for the Bucs' previous two games.
Winston is a better pure thrower than Fitzpatrick, but the faith he has in his arm sometimes leads him to hold onto the ball longer than he needs to. Fitzpatrick is a rhythm thrower who gets the ball out quickly, while Wintson likes to extend plays and hit a big pass. Success can be found with either approach, but a quarterback who holds onto the ball longer makes it easier for opposing pass rushes to reach home.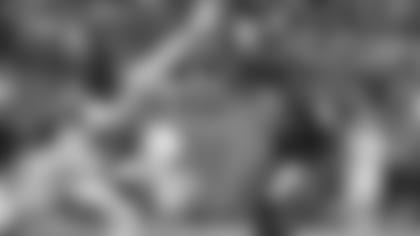 During his three games as the starting quarterback, Fitzpatrick was sacked a total of three times – once in each game, including against the Falcons. Overall, Fitzpatrick has been sacked just seven times in his five appearances this season, an average of 1.4 times per game. Winston, on the other hand, has been sacked 23 times in his 10 games this year, an average of 2.3 times per game, and 10 of those sacks have come in the last two games.
Those high totals aren't entirely on Winston, as the Bucs have dealt with injuries on the offensive line for a good portion of the season, but he hasn't adjusted to compensate for the poor play up front by getting the ball out quicker.
Of course, Winston has developed a reputation for making poor decisions while trying to do too much. This season, Winston has thrown eight interceptions and fumbled 11 times, losing four of them. In his career, he has thrown 41 interceptions – tied for the second-most since 2015 – and lost 13 fumbles.
"We have to do a great job of understanding that [Winston's] athletic enough in the pocket to maneuver and keep plays alive," Falcons defensive coordinator Marquand Manuel said. "We have to do a good job plastering on the back end and rushing him consistently."
Five more things to know about Falcons-Bucs 1. Julio set to inch closer to yet another Falcons record
Julio Jones is rapidly climbing up the franchise record books, and he can move one spot close to another Falcons record on Monday. With 570 career receptions, Jones is currently third all-time among Falcons receivers. He needs just four catches against the Bucs to surpass Terence Mathis and move to No. 2 on that list. It will still take Jones some time to secure the record as his own, however, as Roddy White remains a good deal ahead of the pack with 808 career receptions. 2. Don't rule Gerald McCoy out just yet
Despite suffering a biceps injury that was initially believed to require surgery, Gerald McCoy still has aspirations to play on Monday night. The star defensive tackle won't need surgery to repair the injury, and both he and defensive coordinator Mike Smith were hopeful McCoy would suit up against the Falcons.
"We don't want to give those guys the upper hand going into next season. It is the season of giving, but for us it's the season of spoiling. We've got an opportunity to do that and I'm just praying I get to be a part of it." 3. Freeman capable of shouldering the load
In their first meeting, the Falcons relied on Tevin Coleman – who gained 97 yards and two touchdowns – to produce on the ground against the Bucs, as Devonta Freeman was in the concussion protocol. Now, Coleman is the one in the concussion protocol and while he could still clear it before Monday, the Falcons are in capable hands if Freeman must step into that bell-cow role.
Freeman has 11 career games in which he's carried the ball 20 times or more. In five of those games he's gained over 100 rushing yards, and in nine of those games he's scored at least one touchdown. Freeman's career average in games where he gets 20-plus carries is 23.9 attempts for 102.45 yards with 1.1 touchdowns.
Interestingly enough, Freeman has yet to gain more than 100 yards rushing against the Buccaneers in his career and they are the only NFC South team which he has yet to score a touchdown against. Nevertheless, if Coleman is unable to go, Freeman is up to the challenge. 4. Bucs like what they have in rookie WR Chris Godwin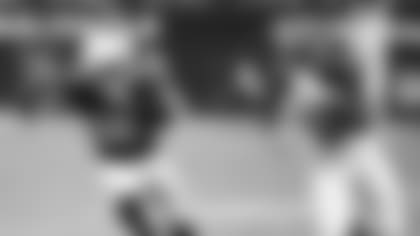 Mike Evans and DeSean Jackson may be the big names in the Bucs' receiving corps, but the organization appears to be high on rookie Chris Godwin. The former Penn State star was selected in the third round of the draft, and he's come on strong of late. Over the last five games, Godwin has caught 15 passes for 215 yards. In his first eight games, the rookie had eight catches for 83 yards. Most recently, Godwin is coming off of a five-catch, 68-yard performance against the Lions.
"Chris Godwin from Penn State, he's a really good young player," Koetter said this week. "All of our draft picks, we're happy with. We think the future is very bright for Chris." 5. Falcons can regain lead in all-time series record
With the Week 12 win, the Falcons tied the all-time series record against the Bucs at 24 wins apiece. A victory on Monday night would push the Falcons to 25-24 in their history against the Bucs, giving them a lead in the head-to-head record for the first time since 2014.