FLOWERY BRANCH, Ga. -- The Falcons training camp is less than 20 days away and the anticipation and excitement around the training complex here in Flowery Branch is building.
Falcons players, coaches and even the fans are tired of talking about Super Bowl LI. Yes, it was an amazing year filled with record-setting performances, topped off with an unforgettable postseason run all the way Houston.
But as Matt Ryan pointed out during minicamp, the Falcons are on to 2017. And with one of the deepest and most complete rosters in the National Football League, that's exactly where the focus should be.
Training camp kicks off on July 26 and, contrary to what you might read or hear elsewhere, there are plenty of position battles and storylines to keep an eye on this preseason. Here are 10 (actually 11) players you should keep your eyes on during July and August.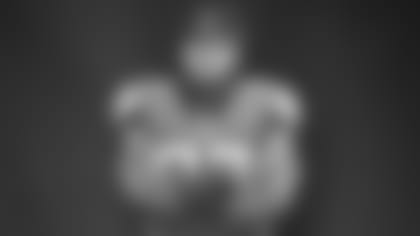 10. Grady Jarrett, defensive tackle
Why you should watch: Jarrett is entering his third year and started 14 of 16 games last season at defensive tackle. He saved his best for last, though, when he racked up three sacks of Tom Brady during the Super Bowl – making a strong case for MVP had the Falcons won. Was that a sign of things to come for Jarrett? It'll be interesting to see how he fits in with the new rotation and if he can keep the momentum going.
---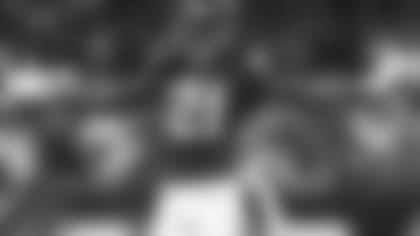 9. Desmond Trufant, cornerback
Why you should watch: It appears that Trufant will finally be healthy enough to compete right away during training camp – and that's fantastic news for the Falcons after a torn pectoral muscle ended his 2016 season in Week 9. When healthy, Trufant – who was named to the Pro Bowl in 2015 – is undoubtedly in the top tier of corners. The Falcons locked him up with a five-year extension reportedly worth up to $69 million. Trufant will likely be tested by opposing quarterbacks, and it'll be interesting to see how he responds.
---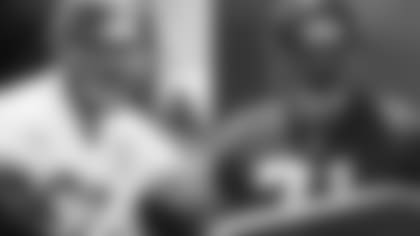 8. Ben Garland/Wes Schweitzer, right guards
Why you should watch: The Falcons don't have many wide-open position battles heading into training camp – and that's because the defending NFC champions have a ton of starters returning, which is a good thing. But there's at least one position up for grabs come July 26, and that's right guard. Coach Dan Quinn has said that Wes Schweitzer and Ben Garland "will be battling for it." Regardless of who might appear to be the leader heading into training camp, this one likely won't be decided until the third or fourth preseason game – and it should be intense.
---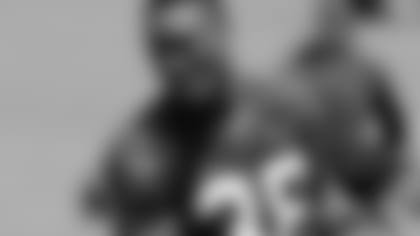 7. Brian Hill, running back/special teams
Why you should watch: Everyone knows that the Falcons have one of the best running back duos in the NFL with Devonta Freeman and Tevin Coleman. So why watch Hill? If Hill, a fifth-round pick out of Wyoming, can make an impact on special teams and make the 46-man roster, he should see some time in the backfield as well. And at 6-foot-1 and 218 pounds, he'll be tough to miss. Hill was extremely productive in college – he ran for 4,287 yards and 35 touchdowns in three years – and could end up being a true change-of-pace back for the Falcons.
---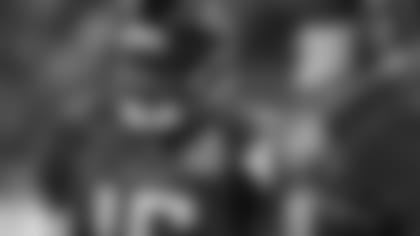 6. Justin Hardy, receiver
Why you should watch: Every NFL fan knows that the Falcons have the NFL's best receiver in Julio Jones. And paired with Mohamed Sanu and Taylor Gabriel, Atlanta has one of the best trios in the league. But keep an eye on Hardy. In two seasons with the Falcons he's averaged 9.5 yards a catch and he caught four touchdowns in 2016. And, according to assistant head coach/passing game coordinator Raheem Morris, expect Hardy "to get big time opportunities" in training camp. So, keep your eyes on No. 14 (that's his new number).
---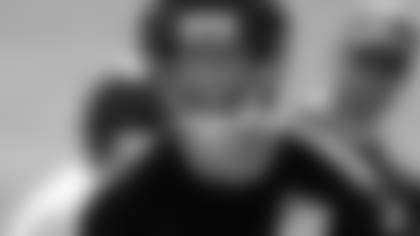 5. Matt Ryan, quarterback
Why you should watch: After nine seasons in Atlanta, Falcons fans know what they're going to get from Ryan, who was named the league's Most Valuable Player in 2016. But, as we all know, the Falcons replaced Kyle Shanahan with Steve Sarkisian at offensive coordinator following the Super Bowl. When it comes to the offense, don't expect much to change, but that there will be some "new wrinkles" in 2017. Ryan and the Falcons were downright explosive last season, so it should be watching out for any subtle changes during training camp.
---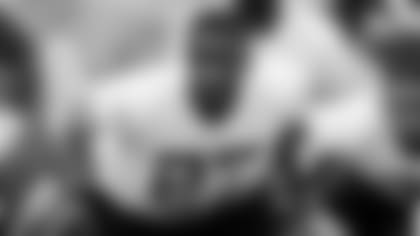 4. Damontae Kazee, cornerback/nickel
Why you should watch: Kazee, a two-time Mountain West Defensive Player of the Year, was known for being a big-time playmaker while at San Diego State. And even though he's just a rookie and camp has yet to start, there's been a ton of buzz around the 5-foot-10, 184-pound defensive back. Where the Falcons ultimate line Kazee up – will he play nickel or safety or both? – will be intriguing to watch during camp. If he can make plays during camp like he did while at SDSU, rest assured the Falcons will find a place for him in the lineup.
---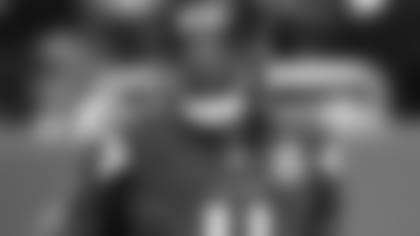 Why you should watch: I know, you can't help but watch Jones when he's on the field. I get it. That said, all eyes will be on the all-world receiver's foot after having offseason surgery. Jones has dealt with foot issues throughout his career, but he's expected to be ready for training camp. In case you needed a reminder, Jones made 83 catches for 1,409 yards and scored six times during the regular season. If the Falcons hope to get over the hump and win that last game, a healthy Jones will be a big part of it.
---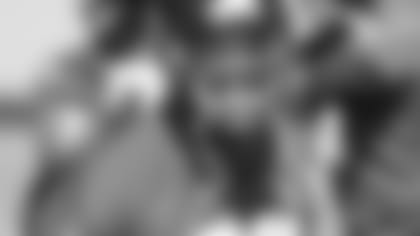 2. Dontari Poe, defensive tackle
Why you should watch: Poe was the Falcons' prized free-agent signing – and he just happens to be playing on a one-year deal. And that makes his signing even more intriguing. Why? Poe is betting on himself, and the Falcons – along with their fans – would love to see him cash in. So keep an eye on big No. 92 in the middle of the defensive line this summer. With other newcomers Jack Crawford and rookie Takkarist McKinley in the mix, the Falcons' defensive front will undoubtedly be one of the most-talked about units this preseason. And expect Poe, who spent the past five seasons in Kansas City, to be one of the headliners.
---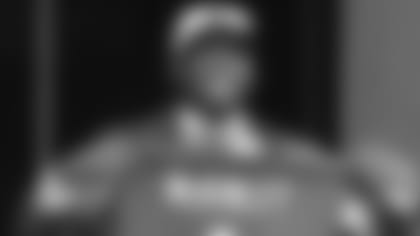 1. Takkarist McKinley, defensive end
Why you should watch: Who can forget the night the Falcons made McKinley the 26th overall pick in April's NFL Draft? He was the star of Day 1 and Falcons fans haven't stopped talking about the fiery defensive end out of UCLA since. McKinley, who underwent surgery to repair a torn labrum and fracture in his shoulder following the NFL Combine, wasn't in Flowery Branch because UCLA's spring quarter didn't conclude until the last day of Falcons minicamp. But once he's cleared to play, all eyes will be on No. 98 this summer, who should benefit playing opposite of Vic Beasley and in the same rotation as Dontari Poe, Jack Crawford, Grady Jarrett and Co.