After graduating from the University of Mary in North Dakota in 2008, where he played strong safety, defensive coordinator Jason Petrino asked Williams to join the coaching staff, but Williams was not interested. He had a different plan.
He believed his career path was as a physical therapist.
Williams admired physical therapy because it kept him around the game he loved, and he could also help people recover from the worst part of sports. Williams moved back to his hometown of Fresno, Calif., where he worked as a physical therapist aide, but he was not enjoying it. Those closest to him noticed, especially his then-fiancé and now wife, Elizabeth.
Meanwhile, Petrino had taken a new position at Winona State University in Minnesota. Even though Williams denied his offer two years ago, Petrino gave him another call to offer him a position as a graduate assistant coach.
And before Williams made a decision, Elizabeth made it for him.
"Marquice, we're doing it,'" Elizabeth told Marquice. "You like physical therapy, but you love football. And I hate to see you this way, so we're moving."
A month later, they packed their bags and filled their car with clothes, a flat-screen television, a laptop and drove over 2,000 miles to Minnesota to begin his coaching career.
Eleven years later, the decision by Elizabeth — who WIlliams calls the CEO of the family — has paid off. Williams, now 35, landed his first NFL coordinator job this season leading the Faclons special teams. Williams' ascension in the NFL has come by making the most of opportunities and impressing coaches with his deep understanding of the game and vision. He now leads one of the best special teams groups in the NFL and is focusing on ensuring that the unit gets even better.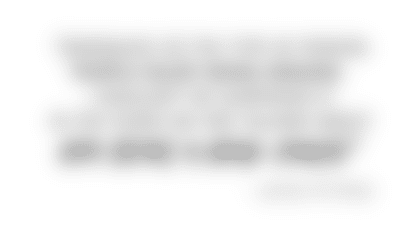 "He's the type of person people enjoy being around"
Growing up, Williams and his younger brother Mike played soccer, but they loved football. They watched their cousin Ron Cox play eight seasons in the NFL, and win a super bowl with the Green Bay Packers. They begged their mother to play and finally got the green light when Williams was in seventh grade, and his brother was in sixth.
Excited for his first practice, Williams had his football gloves cut, so half of his fingers showed, like one of his favorite running backs, Terrell Davis. He was ready to 'tote the rock,' as he put it, but his first week of practice was not what he expected.
"We didn't even touch a football! All we did was run and hit," Williams said.
After practice, Williams, disappointed, told his mother that he did not think he wanted to play football anymore. His mom quickly shut Williams and his brother down. She said that quitting was not allowed, especially considering the amount of money it cost to play. And before she dropped them off at the next practice, Williams' mother promised the boys that if she got a report that they were not giving their full effort at practice, she would "mess them up."
"We were more scared of my mom than we were of the coaches," Williams said while laughing, "so we were just like, 'okay, we're playing ball."
Williams played and gave his full effort, avoiding being "messed up" by his mother. The experience taught him the importance of discipline and finishing things he started, and he uses what he learned from it almost every day.
He fell in love with playing football that season and continued through his time at Bullard high school, eventually earning a college scholarship.
Williams' college football journey started at Fresno City College before transferring to the University of Mary for his final two seasons. At strong safety, Williams earned first-team All-Conference and All-Region honors. Petrino was always impressed by Williams because of how easy he understood complex concepts and how great of a leader he was.
And he also thought Williams was pretty funny.
One memory that sticks with Petrino is when he had to take Williams to the hospital after a rough hit to check for a concussion. Instead of being worried about his injury, Williams begged for a Wendy's Baconator burger the entire ride.
"He crushed that Baconator once he got it," Petrino said with a chuckle. "It didn't last long."
Baconators aside, Petrino always believed Williams was destined be a great football coach.
So when Williams joined him two years later at Winona State University, Petrino was ecstatic. The two coached together for Williams' first six years in coaching, with stops at the University of Central Oklahoma, where Williams coached linebackers, and University of South Dakota, where he coached defensive line.
"He's the type of person people enjoy being around," said Petrino, now defensive coordinator at Southern Illinois. "I wouldn't be surprised if in ten years we are talking about him being a head coach."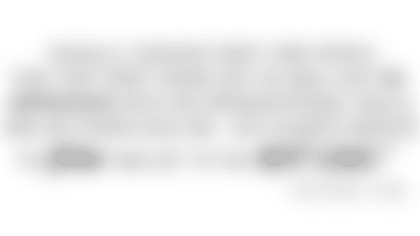 "You can't give him enough work"
While at South Dakota in 2013, Williams was selected for the NFL's Bill Walsh Coaching Diversity Fellowship program with the Chicago Bears. The program gives coaches from underrepresented backgrounds opportunities to gain experience and earn an NFL coaching position. Williams was a part of the fellowship in 2015, too, with the Detroit Lions.
A year after his time with the Lions, Williams was hired by the Los Angeles Chargers as an assistant special teams coach under head coach Mike McCoy. Williams's future was uncertain after McCoy was fired by the Chargers following the 2016-2017 season, but Williams impressed new Chargers coach Anthony Lynn so much that he kept Williams on his staff.
"Usually, coaches don't hire people that they don't know," said Lynn, now offensive coordinator for the Detroit Lions. "But he was just so impressive with his organizational skills, and his vision sold me. He's always had that growth mindset. He's always wanted to grow and get to the next level."
In Los Angeles, Williams worked closely as an assistant to George Stewart, the Chargers associate head coach and special teams coordinator.
Stewart quickly became impressed with Williams' work ethic and attention to detail.
"You can't give him enough work," Stewart said. "He's one of those guys [who], whatever you put on the plate, it's not going to spill. He's going to continue to get extra napkins and extra food, but the plate won't spill. And anything he puts out is going to be high quality."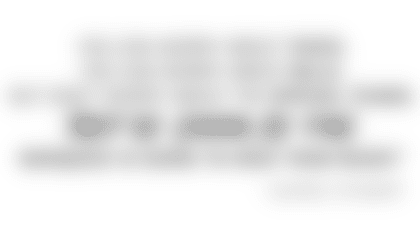 Stewart had always proofread anything given to him by assistants to ensure that it was up to his standard. After a short time, he stopped doing that with Williams because everything he did was always perfect. So in Williams' new role, Stewart expects the same kind of perfection. 
"You can worry about taxes, you can worry about trying to get bills paid, but don't worry about the special teams; they're gonna be fine," Stewart said. "Marquice is going to have them ready,"
It is a rainy Thursday at the Falcons practice facility in Flowery Branch, but the team is still practicing outside. Williams is preparing for the Falcons' second regular-season game against the Tampa Bay Buccaneers.
But before Sunday, he has a big day ahead of him.
Friday is typically movie night for his family, but this Friday is his son Kyrie's third birthday. Williams, who also has three daughters, has a bounce house, cupcakes and more prepared for the extravaganza. Now in his eleventh year coaching, his past experiences have taught Williams that the most important thing in his life is his family.
"Family comes first," he said. "It does not matter how long of a job or workday I had, or if it was stressful if we had a bad game. As soon as I get home to my family, they don't care. My kids don't care about that. They're happy to see their dad. So I owe it to our kids and my wife to be the best version of myself at that time."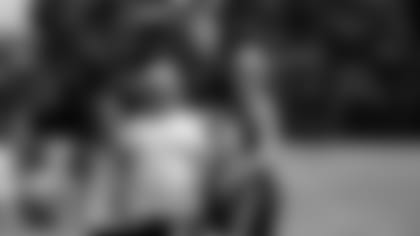 Like in Los Angeles, Williams got the Falcons job without any previous relationship with coach Arthur Smith, but just as before, Williams dominated the interview process.
"Marquice has done an unbelievable job," Smith said at a press conference during training camp. "I didn't know Marquice personally, but we interviewed a bunch of guys, and Marquice really stood out. I really like the way he thinks."
Williams says each step on his journey has made him a better coach because it challenged him to understand where players need to be on the field and how to get them to those positions. His experience coaching defensive lineman and the concept of winning at the line of scrimmage is one he leans on in coaching special teams.
"You could use that concept of winning at the line of scrimmage in the punt game as a gunner; you can use that for punt protection or field goal block," Williams said. "When we're telling a player to have good pad level and come off the football, all those things come into play."
The Falcons special teams group is arguably the strongest on the team. From kicker Younghoe Koo — one of the team's two pro bowlers last season — to Cordarrelle Patterson, one of the best kick returners of all time, Williams' recognizes the talent and his goal for the group is to be a catalyst for offensive and defensive success.
"There might be games where we might not have any returns, but we at least put our team in good field position by our decision making," Williams said. "Or we're putting the ball, and we're not getting a lot of tackles, but we're forcing fair catches. It's how we are helping our offensive defense win games. That's where we're looking at our success based on that." Falcons Final Whistle | A Postgame Podcast
Break down the hottest topics surrounding the Atlanta Falcons and how they can impact the team's success with Falcons Insiders Scott Bair, Tori McElhaney and Terrin Waack. Like and subscribe to join us for the lively debate on Falcons Final Whistle.
Welcome to Falcons Final Whistle – an Atlanta Falcons football postgame podcast during the season that shifts gears in the offseason to answer a pressing question about the team's future each week through free agency, the NFL Draft and the offseason program.