FLOWERY BRANCH, Ga. -- Arthur Smith confirmed on Monday that Hayden Hurst would return to practice this week. This ultimately meant the Falcons would have to start thinking about an upcoming activation off injured reserve, and exactly how they would make room for Hurst upon his potential return. It seems that decision has already been made as Atlanta waived fellow tight end Parker Hesse on Monday afternoon.
This move would open the door for Hurst's return to the active roster.
In another Monday afternoon roster move, the Falcons also waived punter Dustin Colquitt. The 17-year veteran was brought in when former Falcons punter Cameron Nizialek was placed on injured reserve a few weeks into the season. Colquitt did well punting for the Falcons, but was placed on the reserve/COVID-19 list two weeks ago.
In his place, the Falcons brought in Thomas Morstead, who was with Saints organization for 12 years.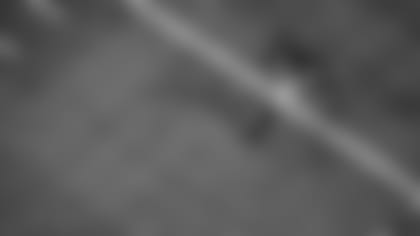 Morstead was in Atlanta all of a week before being named NFC special teams player of the week after his debut as a Falcon in Jacksonville last Sunday.
In said debut, Morstead placed three of his five punts inside the 20-yard line, with a long punt of 55 yards. He never gave Jacksonville possession beyond their own 30-yard line. More so, he put up similar numbers against Tampa Bay on Sunday. Again, three of his five punts on the afternoon landed inside the 20-yard line.
It would seem the Falcons have rewarded his effort by keeping him on the active roster as Atlanta moves forward to face another divisional rival this coming weekend in Charlotte. Falcons Final Whistle | A Postgame Podcast
Break down the hottest topics surrounding the Atlanta Falcons and how they can impact the team's success with Falcons Insiders Scott Bair, Tori McElhaney and Terrin Waack. Like and subscribe to join us for the lively debate on Falcons Final Whistle.
Welcome to Falcons Final Whistle – an Atlanta Falcons football postgame podcast during the season that shifts gears in the offseason to answer a pressing question about the team's future each week through free agency, the NFL Draft and the offseason program.