FLOWERY BRANCH, Ga. – The Atlanta Falcons held their two rookie minicamp practices last week, providing players fresh out of college their first glimpse of life in the NFL.
Falcons coach Dan Quinn seemed overall pleased with what he saw from the players, but this was just one small part of their journey to making the squad for this fall. Some of the rookies made bigger impressions than others out on the field; a select number were clear standouts.
Looking back on our first taste of Falcons football for 2019, we're going to reflect on the offensive and defensive players who really caught our eye at minicamp, starting with the offense (in no specific order).
RB Tony Brooks-James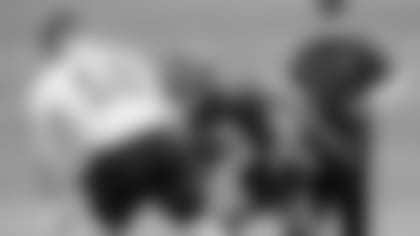 No player had more attention-grabbing moments during rookie minicamp than running back Tony Brooks-James. The former Oregon Duck was rewarded for his performance with a contract offer from the team.
On both Friday and Saturday Brooks-James had breakaway runs that showcased his vision and noteworthy speed. He was also among the six players who returned punts on the first day of practice, and he had experience in that role in college.
OG Chris Lindstrom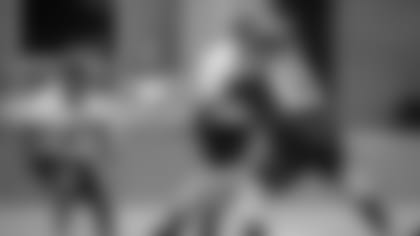 The Falcons' first pick in this year's draft led the team in a breakdown after stretches on the first day of practice and looked comfortable going through the drills. Chris Lindstrom did have a shaky moment or two during Saturday's practice, but he helped the offensive ground game get going in 11-on-11 drills.
Praised for his athleticism, leadership and consistency, Lindstrom demonstrated all three qualities during his first time on the field with the Falcons.
OT Kaleb McGary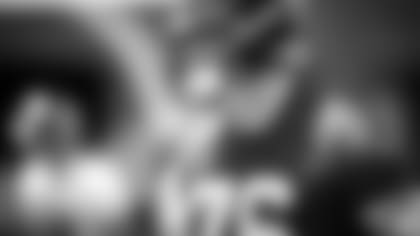 Like Lindstrom, Kaleb McGary, the Falcons' second draft pick in the first round, looked as advertised. At 6-foot-7 and 317 pounds, McGary displayed nice athleticism and was utilized often in double teams with Lindstrom on the right side of Atlanta's offensive line.
The Falcons had their two first-round picks side by side for the majority of minicamp, and the comfort the two showed playing alongside each other was encouraging.
RB Qadree Ollison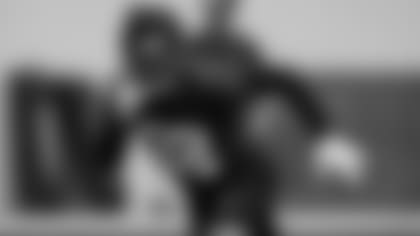 While he didn't have as many clear breakaway runs as Brooks-James, Ollison clearly operated in the No. 1 running back role for the duration of minicamp. The first man up in all of the drills, Ollison showed nice patience when finding the hole and even displayed some smooth agility in small spaces.
The Falcons haven't been shy about saying they wanted to add some power to their backfield, and Ollison can do just that. But his size, vision and footwork are all reasons why he could eventually grow into a bigger role with the team.
QB Kurt Benkert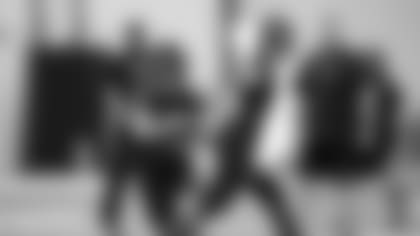 Back for his second rookie minicamp after spending last season on the practice squad, Kurt Benkert looked pretty polished and comfortable. Now, don't go thinking Benkert is about to unseat Matt Ryan or supplant Matt Schaub in the quarterback pecking order, but his growth was apparent.
Benkert took on a leadership role among those at minicamp, and he threw some really nice balls, especially while on the move. For a lot of young players, improvement is the goal, and Benkert showed improvement in a few different areas.