FLOWERY BRANCH, Ga. – Julio Jones has proven himself one of the best wide receivers in the NFL, and he's also been the subject of the league's best action shots over the past two seasons.
The Pro Football Hall of Fame just wrapped up its 50th annual photo contest where a panel of judges choose the best entries in two categories – action and feature – from professional photographers who cover the NFL.
The winner of this year's action category was NFL photographer Logan Bowles, who captured Jones' impressive leap and stretch into the end zone in a photo entitled "Take Off for Six" during the Falcons' 34-20 home win over the Buccaneers in Week 12.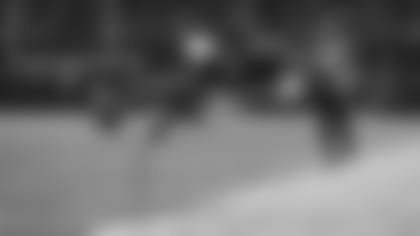 (Photo credit: Logan Bowles)
Jones' touchdown came on a 25-yard pass from Matt Ryan in the second quarter; it was his second of the game. Jones finished the game with 12 catches for 253 yards and a pair of touchdowns, marking the third time he has surpassed 250 yards in a single game – the most in NFL history.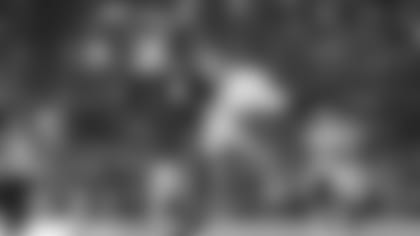 (Photo credit: Shawn Hubbard)
First-, second- and third-place distinctions are awarded by the panel, and the first-place entree in each category will be placed inside the Pro Football Hall of Fame for an indefinite period.   
Jones wasn't the only Falcons player to be the subject of a photo entry in this year's contest. Adrian Clayborn's sack of Saints quarterback Drew Brees was captured by Atlanta Falcons photographer Kara Durrette during the team's thrilling Thursday night victory over their rival. The photo, named "Tailwind," was named an honorary mention by the panel of judges.