Welcome to Straight from the 'Beek! The Super Bowl is in the rear-view mirror and 2017 is officially in the books. The Falcons, meanwhile, are focused on 2018 and beyond - and you've got plenty of questions. So, let's get to them. Just remember, all opinions you see in this space are mine, unless otherwise noted.
Let's kick it off with some NFL Draft questions.
How many rounds do you think the Falcons draft linemen, both offensive and defensive?
Matt: Hey, Joe. That will all depend on what happens in free agency. If the Falcons lose or sign anyone on either side of the ball, it will affect which positions they'll use those draft picks in April. Will Adrian Clayborn and Dontari Poe - both unrestricted free agents - be back in 2018? It'll be interesting to see what happens there. Regardless, I'd like to see them bolster both the offensive and defensive lines in the draft - and apparently, so would the majority of fans who voted in Friday's SFTB poll. The results are overwhelmingly in support of drafting an offensive lineman. 
Speaking of those 2018 draft picks, Atlanta has six total as of right now. The Falcons have a pick in every round except the fifth round because they traded that pick to Denver for tackle Ty Sambrailo before the regular season started. I don't know how many they'll end up using on interior linemen, Joe, but I'll guess for now and say around two or three.
---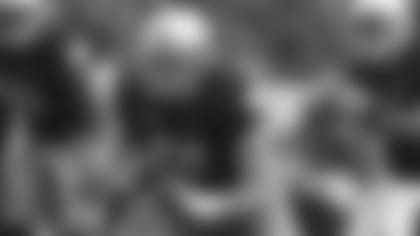 Hey, Beek!! There might be a question inside a statement. The Falcons need a dynamic interior defensive lineman. They need an outside linebacker. They need an offensive lineman. The O-line is getting old. QB is getting old, but Matty Ice still has it. Besides Mohamed Sanu and Julio Jones, the Falcons don't have anything at the WR position. They need to fix a few things to be contenders. What do you think?
Matt: Wow, that's a mouthful right there. I agree with parts of your statement, for sure. The Falcons have some big decisions to make with Adrian Clayborn and Dontari Poe. Should they lose one or both players in free agency, they'll definitely need to find some replacements - and I still think they should address the position in the draft. Every team covets "dynamic interior defensive linemen" and that's another reason why you won't find many walking the streets or available in the draft for very long. And if you opt to pay or trade for one, it's never cheap. Same with offensive line; I think they need to bolster the depth there at the very least. The Falcons had to deal with some injuries last season and shuffle their lineup at times - and I think it's obvious they could get stronger at that position. I love the Falcons' linebackers as a whole and consider that group to be a strength. As far as the receivers go, sure, I'd love to see the Falcons get more production there at the No. 3 and No. 4 spots - and if a speedy playmaker with great hands is available, go get 'em.
---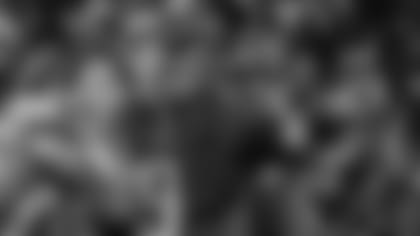 Gregory from Louisville, KY
Beek, did a win by Philadelphia or a loss by New England really make Falcons fans happy? To answer this question, it should have made our organization from the top on down HUNGRY, a little upset and motivated! Let's go get this Super Bowl next season!
Matt: Hey, Gregory. I'm guessing most Falcons fans felt a bit conflicted watching both of those teams play on Sunday night, but maybe I'm wrong. I mean, I'd think it would be hard to root for either team, but that's just my take. And I don't think the outcome - an Eagles win, which I predicted here - motivated the team one way or another, either. That comes from within. In case you missed it, Falcons coach Dan Quinn and general manager Thomas Dimitroff didn't mince words about how they felt after the season. They are plenty motivated.
---
Clint from Douglasville, GA
Hey Beek, love what you do and enjoy seeing you handle the irate fans wanting us to "trade Matt Ryan." But on a serious note, how likely do you think it is that we can get Michael Bennett in the offseason? I know he has the connection to Coach Quinn, and honestly with Bennett in rotation with Vic Beasley and Takk McKinley, that sounds like a scary pass rush. I know Bennett is getting older, but he can still wreak some havoc on offensive lines. What's your take?
Matt: Hey, Clint. I've been asked about Seahawks players a lot lately, specifically tight end Jimmy Graham and defensive tackle Michael Bennett. And I get the connection to Dan Quinn, who once coached in Seattle. One of those players - Graham - is going to be an unrestricted free agent while Bennett is still under contract until 2021. So, the only way the Falcons could acquire the 32-year-old defensive tackle is if he's released or traded. To answer question about how likely it would be, well, anything is possible, but I don't think it's very likely, Clint.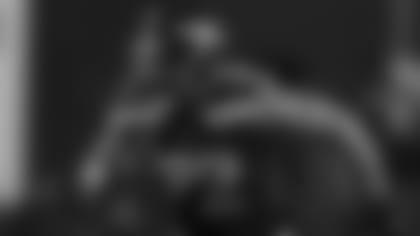 ---
Christopher in Atlanta, GA
Hey, Beek. I watched our offense this year take a step back in production. It was Steve Sarkisian's first year and honestly, he matched Kyle Shanahan's first year, but did better by getting us deep in the postseason. However, I've noticed since Tony Gonzalez left, our tight end production hasn't been the same. I think adding a stellar tight end to our potent offensive will really open a bigger window for our wide receivers. I think once we get the deal done with Matty Ice, Jimmy Graham would be a great fit. We'd be a VERY DANGEROUS offense to deal with. Don't ya think?
Matt: Hey, Christopher. I've pointed out a number of times that current Falcons tight end Austin Hooper continues to improve, and I believe he still can get better. Just look at Hooper's numbers from 2016 and where he is now:
2016: 19 catches for 271 yards and three touchdowns (long of 44 yards)
2017: 40 catches for 526 yards and three touchdowns (long of 88 yards)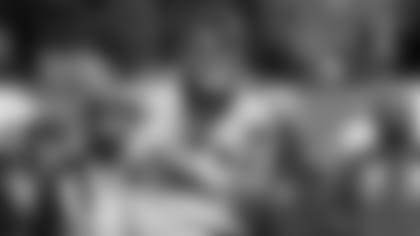 The question is, how much better can Hooper get? What's his ceiling? He's only played two seasons. Now the Falcons probably have a good feel for that - much better than I do, that's for sure. But just based on his production, he's improving - except in the red zone. But that was problem for the entire team last season, as Dan Quinn noted in the season-ending press conference. Oh, and let's not forget that the Falcons drafted a tight end last spring - Eric Saubert - and also have Levine Toilolo as the No. 2 right now. I'm not opposed at all to adding a proven veteran tight end like Jimmy Graham, but only for the right price. And if you were going to spend money on a proven tight end, why not go for Tyler Eifert? But if it were up to me, I'd stick with Hooper but keep a close eye on the top prospects coming out in the draft. Build through the draft and try to pay the players you already have. But let's see what you guys think, and we'll make it the SFTB Question of the Day.
---
Can we please go back to the black-and-silver uniforms and black helmets of the 1990's, like the ones Deion Sanders wore? They were the best in the NFL.
Matt: Stu, there's a ton of readers here at SFTB that agree with you, my man. As of right now, though, there are no imminent plans to change the Falcons uniforms. If that changes, I'll let you guys know ASAP. By the way, if you don't follow me on Twitter yet, please do at @MatthewTabeek. Thanks for the question and the comment, Stu.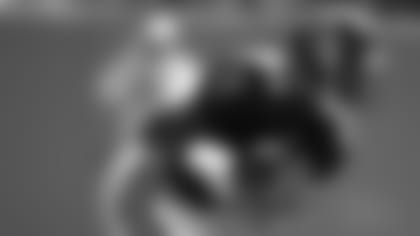 ---
I love your analysis of our team!! It seems to feel like DQ is building a dynasty here based around the defense. I feel that we are lucky to have the talent on offense that we have. I'm with you on Sark, in that he is catching a lot of heat with some if not, most undeserving. What should be a realistic expectation from our offense for next year, as it will be his second year as OC. I'm not expecting a second year like Kyle's second year, but maybe somewhere in between. Am I too far off base?
Matt: Thanks, Steve. Appreciate that a lot. Look, I'm no football Nostradamus, but I really do expect this offense to evolve and improve in Steve Sarkisian's second year - provided the core of players stays intact and the team remains healthy. And some of the offensive struggles were not all on the play calls or simply one guy. If it were that easy, don't you think the Falcons would've addressed that long ago? Of course they would have. There were so many hot takes, knee-jerk reactions and a countless amount of Monday morning quarterbacks this past season in the media, social media and even here at SFTB - and I suppose some of that is normal from casual fans. Without rehashing all of the season stats again, the overall numbers were solid in 2017, but it was clear that the Falcons did not have as many explosive plays compared to 2016 and red-zone scoring (and touchdowns overall) was down. In fact, if you missed it, Dan Quinn began his season-ending press conference by comparing the 2017 season to 2016 mainly to illustrate the good and not-so-good from this past year. And he expects Sarkisian to improve, much like Shanahan did. So, no Steve, you're not off base at all with your expectations.