Good morning and welcome to Straight from the 'Beek! The Falcons dropped a tough one Sunday to the visiting Dolphins and will soon turn their attention toward a Sunday night showdown against the Patriots. And you've got lots of questions. Just remember that all opinions you see in this space are mine, unless otherwise noted.
Hey, Beek. I know it's only five games, but I'm in panic mode. Birds blew another lead at home coming off a bye. We now sit at 3-2 with tough games against New England, Dallas, Seattle and we still got the division. I'm only 18 so I shouldn't be stressing out like this, but how can we beat the top-tier teams if we lose to Miami AT HOME? Can you tell me why I shouldn't be stressing?
Matt: Hey, Dre. Right now, less than half of the teams in the league – 15 of the 32 – have a record above .500. As Week 6 wraps up on Monday night, there are no more undefeated teams and only two teams – the Chiefs and Eagles – have one loss. My point is that this league is extremely competitive, every team is beatable and mistakes will cost you big time in games – and the Falcons, right now, are hurting themselves with mistakes. The good news is that all of them are correctable and they are 3-2 – and every team in the NFC South has at least two losses heading into Week 7. Four of their next five are on the road and we'll find out a lot about this team. But there is no need to panic, so don't. I know what you're saying about losing at home, too. As a rule, you want to win your home games and split on the road – but it doesn't always work out that way. The Raiders went 12-4 last year, but began the year going 4-2 – and both losses were at home (to the Falcons and Chiefs). This team definitely needs to string some wins together and fix some things, for sure. But no need to stress out. Worry about what you can control and the rest will take care of itself. Thanks for reading!
---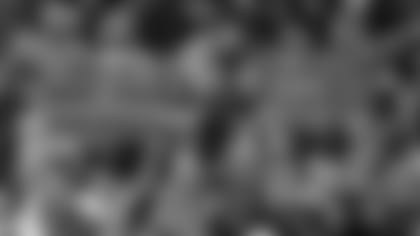 Can we find another city to send the sorry Falcons to?
Matt: Really, Bobby? Wow, some of you Falcons fans … you're ready to jump ship already? Look around at some of the developments – and injuries – that so many teams are dealing with right now? When you do and look at the relatively healthy Falcons sitting there at 3-2, things don't look so bad at all. And besides, you'd really want to see your beloved Falcons in another city? I wonder what some of the fans in St. Louis or San Diego would say to that.
---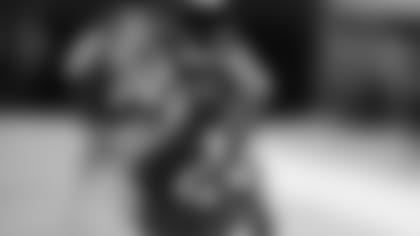 Hey 'Beek, I enjoy reading this column. It makes me feel better about this team (since you are always looking at the positives). Anyway, I have a few questions. Number 1: What areas do we need to improve on before heading into New England next week? For me, I would say play calling and missed tackles, along with the run (on offense and defense) is something that needs to be fixed. Number 2: What happened to the run game in the second half? We were playing so well in the first, and then all of a sudden, we stop running the ball in the second. Why? Number 3: What is wrong with Sarkisian? It would seem that six weeks into the season he would be able to adjust to this offense, but he hasn't shown any signs of improvement yet. If he doesn't get his act together soon, this team is going nowhere but downhill.
Matt: Thanks for reading – and the kind words, Soham. Let's get right to your questions. As far as areas of improvement go, I'd say they're still making too many mistakes – two that stick out for me are the Grady Jarrett (roughing the passer) penalty and the botched punt that gave the Dolphins great field position. There were more, but the mistakes bit them hard. The good news is that those can be fixed. Another red flag for me is the defense – in my opinion they're not generating enough pressure and were held without a sack against the Dolphins. Part of that is due to the fact that Vic Beasley is still coming off an injury, but other guys need to step up and bring it. I'm just not seeing it. Regarding the run game, I was surprised we didn't see more runs in the second half – especially being up 17-0 at halftime. You not only wear down defenses with the run game, but you eat up the clock. That was a head-scratcher for me as well. But the Falcons must've seen something matchup-wise they liked to go to the pass, so you have to trust the coaches there. And while we're on the offense, I think it's too easy (wrong) to pin it all on Steve Sarkisian. The mistakes – on defense, special teams and offense – is what really doomed the Falcons on Sunday, not the play selection. So let's just drop that one for now. There's plenty of season to play and the division won't be decided until December. Hope that helps some.
---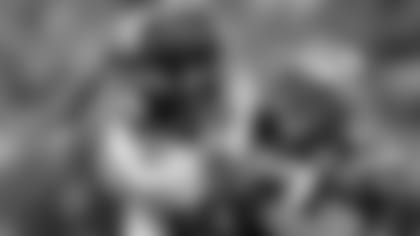 Hey Beek. This Falcons team was so disappointing that I believe that Georgia Tech's team could have beat the Dolphins. I think the Falcons are not going to be able to go back to the Super Bowl if things don't change. If they don't beat the champs next Sunday, there's no way we can get back. The team as a whole is not focused or even trying to win the games. Do you agree with me or no?
Matt: No, I don't agree with you. Last time I checked, no team was ever eliminated from the postseason in Week 7. It's one game. The Falcons have 11 more, including five of their final six against NFC South opponents. I keep saying this, but all you have to do is get into the playoffs – it doesn't matter how pretty it looks. You can win 13 games and lose in the first round (like the Cowboys did a year ago) or you can win 10 games, qualify as a wild card and win the Super Bowl (like the 2007 Giants did).
---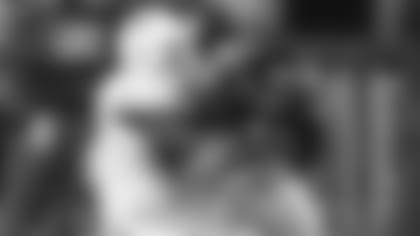 It's times like this when I wonder why I'm even a Falcons fan. WTH are we doing? This isn't us and we're playing so bad especially in the second half. Our defense always breaks apart and on offense, we can't convert downs or Matt Ryan gets sacked. Gosh, this is so frustrating! When will we learn? They let the fans down, again.
Matt: C'mon, Chris. Look around at the rest of the league. All of the games are close, week in and week out. The Falcons have been in every single game and if not for some mistakes, they'd be sitting pretty right now. But they're not and have some issues to address – and every single team does, even the Chiefs and Eagles.
---
I am a Falcons fan! I have read your comments since you started and I have refrained from questioning the Falcons' ability to finish games. However, after today, I am hard-pressed to disagree with earlier comments about the Falcons not playing the second half. What gives?
Matt: I get it and it's a legitimate question/concern, Connie. I think every game is different, though. And while there have been some games where teams have made adjustments and come back on the Falcons in the second half (they've faced Aaron Rodgers and Matthew Stafford), I don't think it's fair to say they are just not a second-team team that doesn't know how to close out games. I think you have to look a little deeper and find out the cause – and it mostly stems from mistakes and turnovers. Against Miami, yes, I would've liked to have seen the Falcons commit to the run more, but I'm certainly no coach. All I know is what the coaches tell us – and that is a lot of the Falcons so-called explosive plays are predicated on an effective run game. They feed off of one another.
---
Hello, Beek. I know the fans have officially hit the panic button or jumped off the bandwagon after this loss. However, as the saying goes ... You're never as good as you think when you win and you're never as bad as you think when you lose. Let's all take a deep breath and think. We lost to two AFC teams and beat three NFC teams. Conference games are what we need to win in order to make the playoffs anyway, so everybody calm down. The sky is not falling. On another point, WE HAVE NEW OFFENSIVE AND DEFENSIVE COORDINATORS, PEOPLE. THIS ISN'T LAST YEAR'S TEAM. Did we suck in both losses? Yes, but as bad as we played, we still had a chance to win. If we give up on the team now, what does that say about us as fans? However, I think we squeak into the playoffs at 10-6, not 12-4 as you predicted, Beek.
Matt: Jay, you're right about the conference games – they do matter. And I like your perspective. It's still early, and as I've already noted above, just look around at the rest of the league – it's tough to win in this league (especially when you make mistakes or turn the ball over), and injuries will play a big part of how things shake out, too (see Aaron Rodgers and the Packers situation). As far as my prediction goes, I'm still not backing off it. I think this team will string some wins together and get on a roll soon. I'm not conceding anything, Jay!
---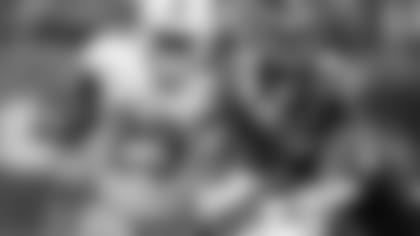 Jarrod from Bakersfield, CA
Hey Matt, as much as I love my birds and will never be disloyal to them, I have a couple of concerns. Sarkisian likes the run and he's known for producing runners and it's understandable with arguably the best running back duo in the league. But we are also a passing team. Why are we calling running plays when we all know it's time for a pass? I'm sorry but I'm not happy with Sark's play calling at all. He's trying so hard to get the run game going that it seems like he forgets we have Julio, Mo, Hardy, Gabriel, Coleman, Freeman, and Hooper – who are all able to catch passes all day, every day. I guess my real question is what are his real intentions with this offense that was HIGH-FLYING last year?!
Matt: The thing is, Jarrod, the Falcons only ran the ball nine times each with Freeman and Coleman against the Dolphins. That's not a lot of carries, especially when you have arguably the best running back duo in the NFL. On the flip side, the Dolphins committed to the run, and gave the ball to Jay Ajayi 26 times for 130 yards – that's an average of 5 yards per pop. That wears down a team – and when a team is tired, they make mistakes. Maybe it's just me, but after Freeman ripped off that 44-yard run, I would have fed him the ball even more. And then I would have tried to hit some plays downfield in the passing game. But, again, I trust the coaches and believe a lot of the mistakes they're making right now are fixable. They do need a healthy Vic Beasley back rushing the passer and creating havoc, though. Thanks for reading!
---
Beek, seems to me you're the best show in town. These 2017 Falcons are killin' themselves! I'm not real sure if I trust Sark in the booth or on the field. Seems like he is just there to pick up a check. I really don't understand his play calling. Been watching the Falcons since 1966 and this is the weakest effort from such a talented team that I've ever seen. Throwing interceptions just because the receivers can't hold onto the ball. All of this is really hurting us. Please give me back the old Falcons and I'll take back the Georgia Dome, too. Seems like the new stadium is a distraction to the players, especially with the halo scoreboard. I really think it distracts them. Just a few thoughts! What's your take on this current losing streak? Sorry to be so critical, but I can't take it when a team beats itself.
Matt: Thanks for reading, Mick. I think it's easy to look at the glass half full on a lot of things right now – which is what it sounds like you're doing. And you're picking out the things that are different from last year, beginning with the coordinators and stadium. Every year and every team is different. I agree with you regarding the mistakes. They have got to stop. Good teams do not consistently make mistakes. You can't win that way. As far as the stadium and the halo board goes, that's a non-issue to the players, Mick.
---
Can you explain why the Falcons cannot hold a lead? I understand a close game loss but I have been a fan for 40 years and it seems to be a "thing" with the Falcons. I very rarely get to relax and enjoy a game because no lead is safe with this team.
Matt: These Falcons certainly make every game interesting, don't they, Tim? Look, they need to button up some things. When a team is up 17-0, you cannot give your opponent hope. You cannot give them a crack to exploit and bust through. And when you give them the ball or make mistakes – like a penalty that extends one of their drives – you're letting them back into the game. That has to stop. That said, outside of one drive against the Bills, I have to see the Falcons dominated or whipped.
---
Adam from Flowery Branch, GA
Hey Matt, love reading the column but one thing that you keep telling us fans is that we need to stop worrying. Should we start worrying now? We just lost to two teams, at home mind you, that we should have won. Sark's play calling is awful, the O-line can't block anyone. I thought the defense was going to be better this year, but it's not. I know injuries are a big blow to teams and we have had a few, however, we were supposed to have more depth this year. Will this team get back on track because I don't see us winning six games?
Matt: There are definitely some things that need to be ironed out – and quickly. I'll give you that, Adam. I don't think the play calling is awful, but the execution has been an issue. I've said it a lot this morning, and I'll say it again – the Falcons need to cut down on the mistakes. They had six penalties for 73 yards against the Dolphins, but some of them came at critical times in the game. The Dolphins also held onto the ball for 34:24, compared to the Falcons' 25:36 in time of possession. With a 17-0 lead, I would have liked to have seen them run it more than 18 times. Atlanta did outgain Miami, 339 yards to 289 on offense, for what it's worth. I'm not big into predictions, but they'll win more than six games, Adam.