Welcome to Straight from the 'Beek! The Falcons are just days away from a crucial meeting against division rival New Orleans – and you've got plenty of questions. Just remember, all opinions you see in this space are mine, unless otherwise noted.
What's up, Beek. Free is one of my favorite players and I'm glad we have him locked in for some years. But how long can he go being that physical. He's already had two concussions this year. I'm sure the Saints will be trying to hit him good if they can. We have to stick with the run and need him to win. Is anyone trying to convince him to use his moves to avoid contact again?
Matt: Hey, Pete. What makes Devonta Freeman so good is his running style – it's who he is as a runner. Since he's your favorite player you probably already know this, but his ability change direction so quickly coupled with his speed is what makes him so dangerous in the open field. But he's not one to avoid contact when he's running in traffic, either. In fact, he breaks a lot of tackles that way. I just don't see him changing his running style. Despite missing time this season he's averaging 67.2 yards per game running the ball and 8.5 yards per reception this season. That's nearly identical to last year's numbers – 67.4 and 8.6. Hopefully he can stay healthy, especially down the stretch and into the postseason. I think we can all agree he looked fantastic during Monday night's win over the Buccaneers, running the ball 22 times for 126 yards, including that 32-yard touchdown run in the fourth quarter. In case you or any of the readers missed it, here it is again:
---
Stop drinking Kool-Aid, Beek. Just call it like you see it! EVERYONE obviously sees that Matt Ryan is underperforming! Quality of game matters! Not just wins, losses, and stats. I guarantee you that we lose first game of the playoffs if we keep playing like this. We keep underperforming week after week. Ryan is just not on a same page with Sark! It may take a year or two until it happens, which is fine. Just stop sugar coating and say it's all good cuz we are still winning! Sometimes there is much more than just putting up a W.
Matt: Let me start with your last sentence and work my way back. You're wrong. It's a team sport and what matters in the end is winning. Last time I checked, they don't hand out Lombardi Trophies for leading the league in passing yards. This team, this city and Falcons fans everywhere crave one thing: to be world champions. So let's get that straight now. As far as underperforming goes, are you looking at just Matt Ryan, Robert? I was looking at the Falcons receivers' numbers this morning when I read your email and this is what I found. The top graphic is 2017 receiving statistics with two games left to go.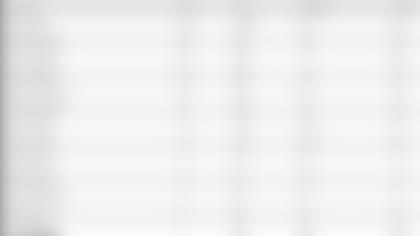 Below is the 2016 final receiving statistics (I had to trim the bottom names off it to make it fit).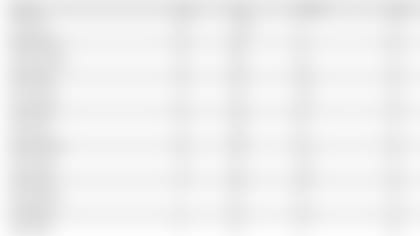 Maybe I'm missing something but it sure looks like the receivers and tight ends are on pace to match or exceed last year's numbers. As far as the team goes, the Falcons are ranked ninth in yards per game (366.8) and ranked fourth in the league in yards per play (6.0). Of course, the only true stat that matters is wins, and the Falcons have nine. If they win their next two games, they'll clinch a playoff berth and repeat as NFC South champions. If that's underperforming, then I'll take it. And finally, I guess you weren't reading SFTB in the early part of the season, specifically during Weeks 4, 5, 6 and 7 when turnovers, injuries, penalties, deflected passes, dropped balls, lack of possessions and number of plays dominated the conversations. How's that for sugar coating?
---
Can we please get Taylor Gabriel involved into the game play these last two weeks?
Matt: In looking at the receiving numbers above that's one of things that does jump out: Gabriel's numbers and fewer amount of big plays from him. I'm with you, Willie. Would be great to see him get more involved and catch some deep balls.
---
Vincent from Clarkston, GA
Hey Beek, and thanks again for all you do! OK, I have nothing to fuss about at all. Glad we're in this position to win the division again. I finally get it, this is not last year! Congrats to all the Falcons players, coaches and staff. Happy holidays to you, Beek, and the entire Falcons organization. See you guys in the playoffs!
Matt: Hey, thanks Vincent! Love the optimism and appreciate the kind words, bud. Happy holidays to you and yours, Vincent. Here's hoping the Falcons get an early Christmas present.
---
George from San Pedro Sula, Honduras
Thank you, Matt, for answering my question. It is awesome you take it into account. I AM THRILLED. My problem is I suffer too much! Maybe I take it too seriously. For some reason, my heart throbs like crazy during those last two minutes of the past three games! I'm dying!!! I love football though!!! I want them playoffs AND I WANT THE SOUTH!!! Thank you for your great work, Beek!
Matt: George, take care of yourself and don't get too worked up. The Falcons have had more than a few nail-biters this season, so I hear ya. But for all the ups and downs, they're right in position to win the South and return to the postseason. Have some fun with it and enjoy the holidays.
---
Beek, I am terribly disappointed by the Falcons special teams play this season. Aside from Matt "Money" Bryant, there is nothing special about how this unit has played. They cannot block a kick, but they can allow kick to be blocked. They have frequently allowed kickoff returns past the 30-yard line, but frequently fail to return a kickoff that far. They probably lead the NFL in fair catches made for punts and we have not had any explosive returns without penalties. Most of all, our specials teams tackling is atrocious so much so the punter is likely the leading tackler on this unit. There is nothing special about this unit now. They must rise up soon.
Matt: First, Matt Bryant has been steady and solid this season. No doubt about it. I'll say this much about the special teams with New Orleans on deck this week: They had better zero in on Tommylee Lewis because he was a monster returning kickoffs in Week 14 against the Falcons. Lewis had five returns for 121 yards, including a long of 36 yards. Maybe his size was an issue – he's 5-foot-7, 168 pounds. Whatever it was, let's hope the Falcons shut him down this time around.
---
Beek, I totally agree with you that a win is a win and that's all that matters. That said, I hope the inconsistent offensive and (sometimes) defensive performances don't come back to bite us at a critical time. It matters "how" you play and the players know if they are clicking or not and that will play on their confidence regardless of the outcome of the game, win or lose. Unless the Falcons start to look like the Falcons and play how they are capable of, there is no way they can make it back to the Super Bowl. The competition is fierce and they must be at their best to make it into and through the playoffs.
Matt: I know you guys are big on how they look and style points. I totally get it, too. But I tend to forget and move on when they're winning because that really is all that matters. Let's keep in mind that the Falcons are 5-1 in their last six games, are 8-2 against NFC teams, are 5-2 on the road and are 3-1 in the division. I'll take those numbers over style points any day.
---
Percy from Woodbridge, VA
My man Beek!!! I really do enjoy reading your column and all the fan interaction. My question is, "How do you feel about the resolve of this team?" When I watch this team, I see the talent on both sides of the ball. We all do. I see a team with a good, young, opportunistic defense that makes timely plays. They have a talented offense that keeps even the best defenses on guard for a big game-changing play. This team reminds me, if only slightly, of the 2007 N.Y. Giants. A wild-card team that won it all.
Matt: Percy, glad you wrote in. Being from New York and growing up in a house full of Giants fans, I know that team's history well and I've actually referenced them up a number of times in recent weeks in conversations about wild-card teams. I think the make-up of that Giants team compares well to this Falcons team in a number of ways, but they also have their obvious differences. Regardless, I'm sure every Falcons fan would love to be mentioned in the same sentence as that team if Atlanta ends up getting into the postseason as a wild-card team. Thanks for your comments and for reading. Glad you enjoy it.
---
Kevin from Sierra Madre, CA
I think Dan Quinn should play that piece of film where Matt Ryan is cussing out his receiver on camera. His intensity is really good to hear. Knowing the importance of these two games ahead is crucial to us getting in the postseason. Our special teams are still playing poorly. We are giving up too many return yards on our punt coverage and kicking units as well. We can't block field goals since Ra'Shede Hageman left, and we aren't hustling on any kickoffs.
Matt: That clip of Matt Ryan, ahem, encouraging his receiver to get set certainly took off on social media. And I get why fans got fired up. It gave them an unfiltered glimpse of what it's like in the heat of battle – and that's pretty cool, even if it was a tad NSFW. Regarding your comment regarding special teams, I think they'll have their hands full this week with Tommylee Lewis and the Saints. See my comments above.
---
Jerome from North Augusta, SC
Not a question, a statement. You are very encouraging. No matter my doubts about the birds, you tend to calm my fears. Thank you.
Matt: Hey, Jerome. Just callin' it like I see it, bud. Glad I can help and appreciate you reading SFTB.
---
Hey Beek, been a Falcons fan since 1972, have held season tickets two different times and have been back to the new stadium twice this year and love SFTB. Now on to my question (this may be more of a rant). On Tuesday night, I was watching "Speak for Yourself" on FS1 with Colin Cowherd and Jason Whitlock. Colin had a discussion where he called the Falcons FAKE contenders in the NFC South (don't know if you watched it)! Well that hit a bit of a nerve with me to say the least. So let's see what a fake team has done this year: 1) they beat Green Bay with a healthy Arron Rodgers, 2) they beat Detroit with a heathy Matthew Stafford, 3) they beat Seattle Seahawks IN Seattle with a healthy Russell Wilson, 4) they beat the Dallas Cowboys with a healthy Dak Prescott, 5) they beat the New Orleans Saints with a healthy Drew Brees, 6) they beat their division rival, the Buccaneers twice (one time when Jameis Winston had the best game of his career), 7) yes, they lost to the Panthers on a once-in-a-lifetime drop by Julio Jones, 8) and yes again, they lost to the Vikings by five points (who have the second-best record in the NFC and in the entire NFL) and fell just short of a win. Well, if that's a fake team then I guess I don't get what a real team is. Your thoughts?
Matt: Sounds like you were watching fake news, Gary. I'm with you all the way.
---
Samuel from Riverdale, GA
Hey, Beek. I know Dan Quinn likes to show the team a fight before a big game to get the team motivated. I think if he hasn't already, the fight between Aaron Pryor and Dujuan Johnson would be a good motivational tool.
Matt: I haven't seen that fight, Samuel, but plan to look for the highlights of it now. Thanks for writing in and hopefully Falcons coach Dan Quinn is reading this morning.
---
Hey Beek. How can you tell your readers "enjoy the ride" and "this is fun stuff"? Watching the Falcons is stressful. Do share your secret so I can enjoy the fun.
Matt: It's all about not overreacting and keeping things in perspective, Vivian. When I watch clips of people throwing furniture or breaking TVs while watching games, I cringe. There are so many other (and more important) things to get that worked up and upset over in life. That said, there have been several nail-biters this season, but look where the Falcons are right now. This team has evolved and grown throughout the season. Young players have improved and the defense has been one of the biggest surprises of the year. The Falcons are on the verge of repeating as division champs. So, yeah, it's been a wild and up-and-down season. But that's what sports are all about – the thrill of victory and the agony of defeat. It's about the journey, too. So I choose to enjoy it rather than let it stress me out and consume me. I worry about the things I can control in life – and there's plenty to worry about as a dad to three kids.
---
Anthony from Wood-Ridge, NJ
The best Falcons free agent acquisition last offseason was … The Beek!! Your column is really insightful and I appreciate your work. My question is, can it be possible that winning all of these tight, very tough battles is preparing us to be able to close out games in the playoffs or possibly Super Bowl?
Matt: Ha! Thanks, Anthony. You know, I know the fans can't stand the close games – and they can be hard (or exciting) to watch – but there's something to be said about being in close games and learning how to handle certain intense game situations that you just can't duplicate in practice. The Falcons have been in 10 games decided by six points or fewer this season and won seven of them. You'd like to think that the more they experience those situations te more it will help them down the road.