Welcome to Straight from the 'Beek! The Falcons are coming off a huge home win over the Saints and now have a mini-break before returning to action Dec. 18 at Tampa Bay on "Monday Night Football" – the first of two back-to-back road games. You've got plenty of questions, so let's get to them now. Just remember, all opinions you see in this space are mine, unless otherwise noted.
Hey Beek! Love this article. Wooohooo! What a crazy game. I feel like the Falcons should have some sponsorships from Bayer for all of the heart attacks they've caused this year. Anyhow, I've always been a big Ryan and Julio fan, but I feel like when Matt gets the urge to force it to Julio, things get a little dicey. Do you think they need to try to scheme Julio open more, take what the defense gives them, or should they just keep feeding the beast? Also, I'm starting to lose faith in Hooper as the TE1, and was wondering why Toilolo has never developed into a bigger playmaker. It seems that with his size, he could be a serious threat. What do you think? Thanks for taking the time to put this out every weekday. It's nice to see a positive take of the Falcons on the daily.
Matt: Hey, Joe. Thanks for reading every day and glad you're enjoying it. Julio Jones was targeted 11 times against the Saints and managed to haul in five of those for 98 yards. They definitely wanted to get the ball into Julio's hands – and had some nice plays. This one was pretty.
I think we can all agree that at least one of those shouldn't have been thrown – Marshon Lattimore's interception right before the half.
And by the way, how big was that illegal formation penalty that took three points off the board? But back to Ryan. There was a rough stretch there for sure, with three of four straight pass attempts being picked off. The second interception, which came on the first from scrimmage in the third quarter, was not Ryan's fault. Austin Hooper had it ripped away by the Saints' Chris Banjo.
I think Ryan does a decent job of taking what the defense gives him and I don't want to overreact too much to the last two games, either. You've got to look at his body of work – and if you're objective about it, you'll admit he's a dang good QB. Keep in mind, the Vikings and Saints are very good teams and both are playoff contenders this year.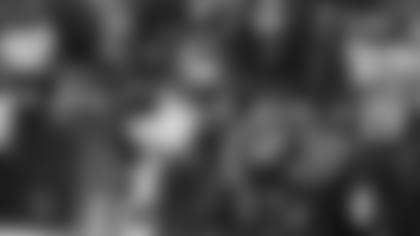 As far as Levine Toilolo goes, he had one catch for 7 yards Thursday night. He definitely has great size at 6-feet, 8 inches and weighing in at 265 pounds. He's also in his fifth year now. The most catches he's had in a year was back in 2014 when he made 31 for 238 yards and two scores. And the most receiving yards he's had so far was last year, when he caught 13 passes for 264 yards and a pair of scores. Hope that helps answer your question.
---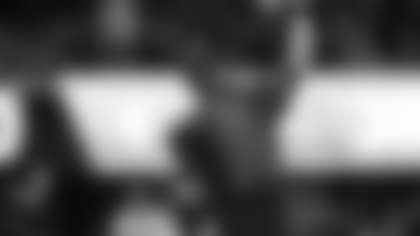 What is the tiebreaker if the Falcons (lose to Saints second time around), Panthers (lose to Vikings and Falcons) and the Seahawks all end up with 10-6 records? Do either the Vikings or Eagles play outside (not in a dome)? I was thinking Vikings play in a dome and Eagles outside. Thanks.
Matt: First, the easy part to that question: Philadelphia plays outside and Minnesota plays in an indoor stadium. On to your question about scenarios. If the Falcons split with the Panthers, the Falcons would have the edge because they would be 4-2 in the division. In that scenario, the Panthers would have a 3-3 mark. And the Falcons would also have the edge over the Seahawks because they beat them head-to-head up in Seattle on Nov. 20.
---
Jerry from Statesboro, GA
Beeeeek!!! Wheeeeeeew!!! Deebo saved us this time. Our defense has stopped two of the most prolific offenses the past two weeks. Our offense has struggled. However, I think we are capable of beating anyone. Matt Ryan looked a little confused on the interceptions that were his fault. Was he, in your opinion, or was it just quarterback/receiver miscommunication? My next question is what was Julio so mad about when Matt Ryan threw the pre-halftime interceptions? It seemed he was upset with the play call. His lips read angrily "I told you." And who was he talking to? All in all, a win is a win and we needed it. Oh, by the way, tell Dan Quinn the Beekers showed up last night and he is welcome. Maybe he could find time to meet the creator of the "Beekers."
Matt: Hey there, Jerry. As I noted above, I think Ryan would have liked two those passes back. On the interception right before the half ended, he later admitted that he "should have thrown it away." And on the pick in the end zone, Ryan said he thought "we were going to get a call but I have to be better than that." Yes, Jones was definitely upset following the first pick, but I do not know what exactly he said. Regarding the crowd and the Beekers, those seats definitely filled in once we got into the second and third quarters. I was a bit concerned early on and during the national anthem, though. Glad you and the rest of the "Beekers" showed up though. I was looking for signs and T-shirts, but didn't see any! And Dan Quinn was pleased with the crowd – it was definitely loud, which was good to hear.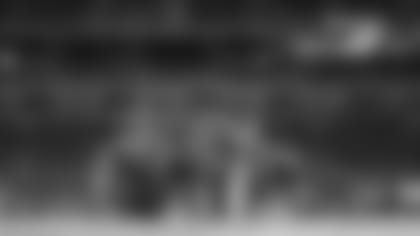 "As a team, we want to thank the fans," Quinn said. "The energy tonight was great. We asked for it during the week, and they certainly answered. I hope everyone gets to use the hall pass we put on there, it's good until noon."
Nice job, Falcons fans. And proud of all you Beekers, too!
---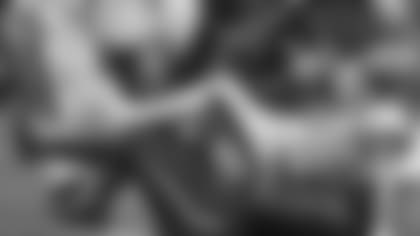 Hello, Fearless Beeker! What a great game! I love your column. It's a great way to keep things in check. I have never written in but am constantly appreciative of your point of view. Did Ryan get all of his interceptions out of his system?? I have never seen him so rattled. He was clearly forcing the ball to Julio. I get that but like you say, they have to take what the defense gives them. I love what our defense gave them ... a total beatdown when the game was on the line!! The defense saved this game. Hats off to Deion Jones and the rest. Keep doing your thing. I really enjoy it.
Matt: Hey, thanks Will. I appreciate that! And thanks for finally writing in. Yes, the defense ended up saving the day and a win is a win, pretty or ugly. They all count the same. Deion Jones played a sensational game and it seems only fitting that he ended up sealing the win with that pick in the final minutes of play. Regardless, the Falcons improve to 8-5 and they're alive and well in the NFC playoff race.
---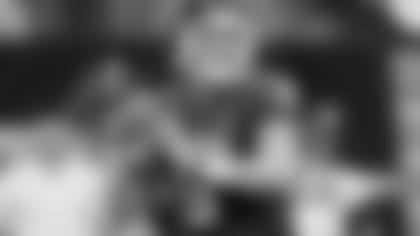 Hey Beek. I think the Falcons should draft a QB in the upcoming draft. Baker Mayfield or Lamar Jackson. We have all the pieces on offense and defense, we just need better QB play. What do you think? Be honest. That's the only way I know. Honesty is always better for you, even if it hurts. Thanks.
Matt: If you know me, you know that I love the NFL Draft. But it does seem a bit premature to be talking about draft needs right now. I will say this much about your question – and I'm always honest here – I'm all for drafting a quarterback at some point if one is still on the board who fits your blueprint. It certainly can't hurt to invest a pick and develop someone who plays the most important position on your team. Now, will Baker Mayfield be there when the Falcons pick? I don't know. And, more importantly, does Mayfield fit the Falcons' team blueprint – does have the characteristics and skills they look for in a quarterback? Mayfield is so fun to watch and his background story is a good one, too. But he's also had some regrettable moments that, hopefully, he's learned from.
---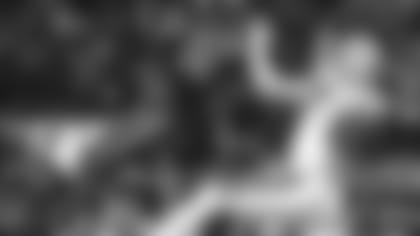 Dan Quinn wants the fans to cheer until we're hoarse, but it's hard to cheer when we turn the ball over on two straight possessions. Do you think that the team recognizes they play a role in the crowd energy?
Matt: David, turnovers are part of the game. No fan likes it when their team loses the ball on a fumble or interception, but it happens. You cheer the team when they do something great and you (should) cheer the team when things don't go their way – to give them a lift. You cheer the team when they're playing their biggest rival. You cheer the team because you want then to keep their playoff hopes alive. You cheer and make noise to make it harder for the opposing team to communicate. It shouldn't be a hard thing to do! Sure, the Falcons turned the ball over. But Deion Jones and the Falcons defense also forced a huge turnover, too – and it sealed the win. That's worth a cheer or two, right?