It's late November, the Falcons are sitting at 7-4 with a huge showdown against the Minnesota Vikings coming up, you've got questions and here are you answers – Straight from the 'Beek! Just remember that all opinions you see in this space are mine, unless otherwise noted.
Timothy from Newport News, VA
Hey, Beek. Do you think Atlanta has enough gas in the tank to take down the Minnesota Vikings to push the win streak up and put more pressure on Carolina and New Orleans?
Matt: Absolutely. The Falcons are starting to hit their stride – winning three straight and four out of their last five. They're in a nice position, too, with a 6-1 mark against NFC opponents. Everything – and I mean everything – is still on the table for them, so there's plenty of incentive to not let off the gas pedal, Timothy.
---
Sergio from Coconut Creek, FL
Hey Tabeek. Could you make sure the Falcons switch back to the Dirty Bird classic uniforms permanently? Thanks in advance. Signed, Everyone.
Matt: Hey, Sergio. You are not alone, my friend. During Sunday's win over the Buccaneers I made a similar remark to one of my colleagues. Of the current Falcons uniform combinations, it's easily my favorite one – and I'm sure lots of readers here will agree. I even love the old-school logo with the longer wing. Oh, and while we're on the topic, can we finally put to rest all this nonsense talk about "the curse of the black jerseys"? When you wear them four times in two years and win half of the games, there's no such thing as a curse (especially when you drop 34 points on a division rival). Thanks for writing in, Sergio – and enjoy that beautiful weather down there in South Florida, man. I've got a lot good friends down there and miss it (especially this time of year).
---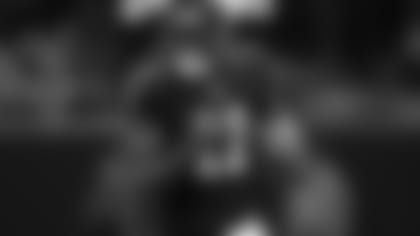 Hello. My question is, how long will Julio Jones play in the league with all of the injuries he's had? How long will Matty Ice play, before we start searching for a new quarterback? I love and enjoy your answers to our questions.
Matt: Hey, Lee. Appreciate the kind words. I think it's fair for fans to start asking those sorts of questions when a player begins to show signs of slowing down or starts to miss more games than he plays. So, has Julio Jones showed any signs of slowing down? I don't think so. Sure, he's had some injuries – it's a physical game full of tons of violent hits, so that's to be expected. But he's playing at a very high level and is the best at his position in the league, in my opinion. The Steelers' Antonio Brown is right up there, too. At this point I honestly couldn't tell you how long he'll play, Lee, because there's no one to compare to from a physical standpoint. As far as Matt Ryan goes, same deal. He's playing at a very high level still and is coming off an MVP season. That said, I am a fan of teams who draft quarterbacks and develop them. It's the most important position on every team, so why not try and develop some who fit your blueprint?
---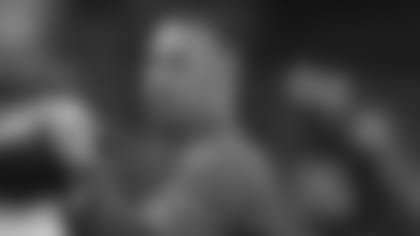 Travis from Kaiserslautern, Germany
Hey, Beek! I want to give a shout out to "the Sark," Steve Sarkisian. I've had some frustrated/negative/constructive comments throughout the season concerning our offense. Good job through the first 11 games, Sark!
Matt: I concur, Travis. Consider it done, and thanks for writing in.
---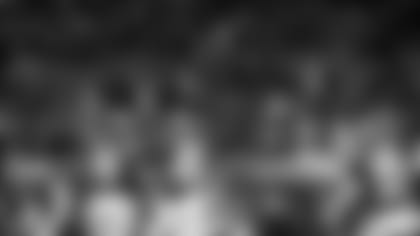 Jerry from Statesboro, GA
Hey, Beek. About a meeting with all the Beekers ... How about setting up an area at Falcons Landing. That would be cool. Maybe throw in some trivia, games, and prizes. And by the way, I'm one that does like (or liked) the Georgia Dome better. I don't really care about restaurants and lounges. IT'S A FOOTBALL VENUE, NOT A NIGHTCLUB. If you want to lounge and socialize, go to a bar. Atlanta fans had just learned how to be effective at the Dome. Now we have to build up to that again. However, you're right, winning helps.
Matt: Hey there, Jerry. Regarding the meeting, hopefully we can make something happen at some point if enough people would like to do it. Maybe right after the season, and I definitely think it would be fun. I gotta say, the term "Beekers" makes me laugh. Regarding, the Georgia Dome vs. Mercedes-Benz Stadium … the latter is a far superior building. But what we're really talking about is the fan base – and people need to show up, be loud and support the team through the ups and downs. Teams really do feed off the energy from their fans. Thanks as always, Jerry.
---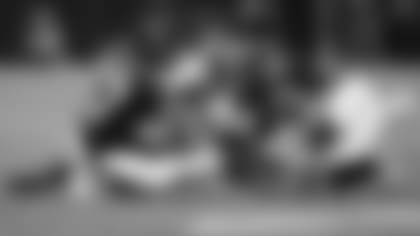 Marlon from San Leandro, CA
Wassup, Beek ... I'm enjoying the Straight from the Beek articles, and I wanted to ask a question if I may. My question is, will the Falcons tighten up their defense when they are up by so many points in the game? Because when they make the playoffs, they are going to be known for blowing major leads down the stretch, and I hope that they will improve going into the playoffs.
Matt: Hey, Marlon. Glad you're enjoying this forum – my intention is to give you, the fans, a voice, share some of my knowledge and experiences as well as have some fun with you in the process. To your question, the Falcons defense isn't quite as bad as your questions make it seem. They're ranked No. 10 overall in yards allowed per game, No. 13 in in points per game and eighth in passing yards allowed. They've also improved recently on third downs and in the red zone, which is huge. I touched upon that yesterday, so check it out. Thanks for writing in, Marlon.
---
Why don't the Falcons play with two running backs at the same time?
Matt: They do all the time, Mitch.
---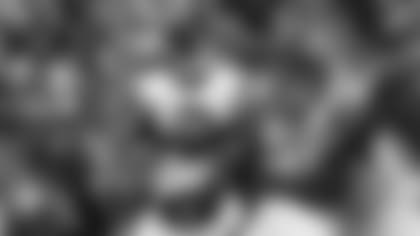 J. Christian from Schofield Barracks, HI
Hey Beek. Love this column – gives fans a voice. I have a question, in your opinion, with the team we have, do you think we can go back to the Super Bowl with the Eagles and Vikings looking so strong?
Matt: Absolutely. I know this will sound a bit cliché, but any team can be beaten on any Sunday in the NFL. The Falcons just need to take it one game at a time, and they will. But the most important thing is getting into the postseason – you've got to be in it to win it. Wild-card teams knock off top seeds all of the time. Oh, and thanks for reading and sending in your question!