Welcome to Straight from the Beek! The bye week is over and it's football every single week from now until New Year's Eve for the Falcons. The Dolphins are coming to town Sunday and you've got questions. Just remember that all opinions you see in this space are mine, unless otherwise noted.
Mark from Simi Valley, CA
Are there any Falcons bars in the Los Angeles area?
Matt: I'm glad I answered this one last night and not this morning. Anyway … Yes! I actually made some phone calls last night just for you, Mark, and your best bet is City Tavern in Culver City. It's about a 15-minute drive from L.A., depending on traffic. They stop short of saying they are an "official" Falcons bar, but they do consider themselves a Falcons bar for Dirty Bird fans in the L.A. area. Here's their website, contact information and Facebook page. To hit home their point, they even said "Go Falcons!" before hanging up, which was cool. Hope that helps.
---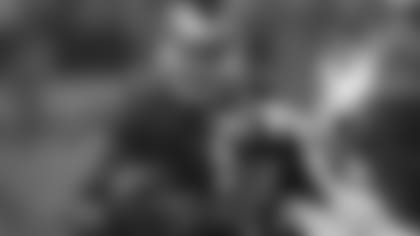 Hey, been loving your input on the Birds. I've been a fan since 2000 and I'm 28 now. I just want to say all these fans worrying about the offense and defense -- they're way out of line. Our defense got so much better applying pressure, our DBs are doing their thing, the offense looks fine to me. They just need to gel with what Sark wants them to do. I think how we go in to New England, my hometown, and play vs. them, the Seahawks and NFC South will determine what we're about. We have maybe the deepest team in the league. What are your thoughts?
Matt: I think it's too early to judge this team and that a lot of teams are still trying to find their identities – and clean up some things, get better in certain areas, etc. – including the Falcons. Dan Quinn said as much on Monday. The offense, in my opinion, is fine – they just need to stop turning the ball over. I think every game – every win – counts, Jojo. New England and Seattle will be exciting for the fans, but the back end of the schedule, when five of their final six games are against NFC South opponents, will be key.
---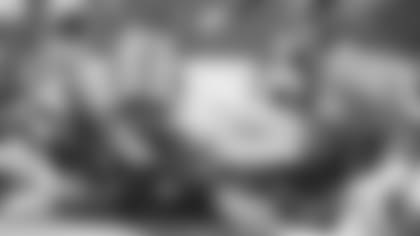 Anthony from Kennesaw, GA
I'm ready for the Falcons to get in rhythm and hope it starts this week against Miami. Do you think we will get in rhythm this week?
Matt: I think every opponent poses different challenges, and Miami brings its own set of them into Atlanta. That said, Anthony, if they can play mistake-free on offense (stop turning the ball over would be a good start), stay healthy and create some turnovers, the Falcons should fare well – and maybe, as you put it, find a nice little rhythm.
---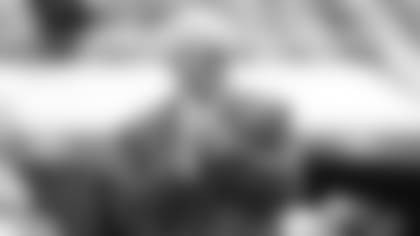 Hey Beek! I'm really enjoying the column, keep up the good work. I'm just a Georgia boy who is making some noise for the Dirty Birds all the way out here in Texas. I'm hoping to get to a game when visiting family in Georgia later this year, and that brings me to my question: What's up with the new stadium having these roof issues? I read today on Peter King's "MMQB" that the Falcons have announced that all the remaining games this year will have the roof closed and it's due in part to some mechanical issues. As a Falcons fan in Cowboys country we just ain't faring too well as of late. First the Super Bowl 51 letdown and now stadium problems. Also hurts when Jerry's World is about 15 minutes up the road. That place is ridiculous.
Matt: Who's not faring well, the Falcons? You're kidding me, right? When did winning the NFC championship and making it to the Super Bowl suddenly become a not-so-great thing? And since you're down there in Texas, how much money do you think ol' Jerrah would fork over to get back his 'Boys back in the Super Bowl? And when did a hole in the roof suddenly matter so much to Falcons fans? Sure, it's nice to open the lid when the weather is nice but what really matters is wins and losses. Or am I missing something there, too? The Falcons played in the Georgia Dome for 24 years and never had an open roof but now "we just aint faring too well"? They're 3-1. I'm sure the Cowboys would like to be 3-1, but at least their stadium is "ridiculous." It's all how look at things, Joseph. Thanks for reading!
---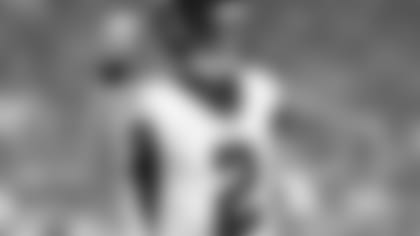 Jonathan from Spokane, WA
Now that our bye week is over do you think we will continue to dominate or will we start to fall off like most teams do after a Super Bowl loss?
Matt: Wait, define "fall off" for me, Jonathan. Outside of the Panthers last year (who finished with a 6-10 record), the previous eight teams to fall in the Super Bowl came back to record double-digit wins the following season. Half of them won 12 games, which was more than the Falcons won last year. The Falcons are 3-1 after four games – they are on pace to win 12 games. And just in case you want to see their records, here you go:
2016 Carolina Panthers: 6-10
2015 Seattle Seahawks: 10-6
2014 Denver Broncos: 12-4
2013 San Francisco 49ers: 12-4
2012 New England Patriots: 12-4
2011 Pittsburgh Steelers: 12-4
2010 Indianapolis Colts: 10-6
2009 Arizona Cardinals: 10-6
2008 New England Patriots: 11-5
---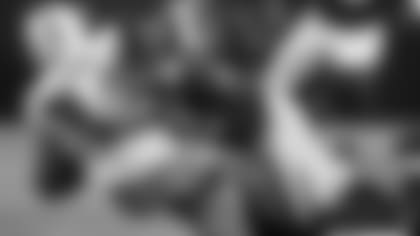 Rich from The Villages, FL
Matt, the Falcons need to rework their D-line because of injuries. Even before the injuries, the interior push wasn't there. There are a lot of big, strong, undrafted DL players: many of the best here in South like from UGA, Florida, Alabama, Auburn, etc. And these guys probably grew up with Falcons and between living here, going to school, and already loving Falcons. It may ignite their burners. Given the weakness and importance of the D-line and the success last year, cycling in a lot of players, why isn't the roster and practice squad not stocked with SEC and ACC D-line talent?
Matt: Rich, first there are contracts and this thing called a salary cap that teams have to abide by – it's not like adding and dropping players in your fantasy football league. By the way, how's your team doing these days? I'm guessing it's loaded with SEC players. Anyway, the Falcons have a tremendous scouting department combing through talent and prospects from all over the country. And even though you're obviously biased when it comes to the SEC and college football, there is talent elsewhere. Lots of it. I think the biggest issue on the Falcons defense right now are the injuries. But good news, it's looks like a lot of the players who have been out will be returning soon. More on that coming Wednesday.
---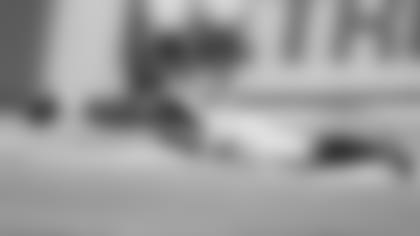 Steve from Trenton, Canada
Hey, Beek. Has everyone forgotten that both Julio Jones and Taylor Gabriel were sidelined for most of the off preseason? Sure, they were running routes and catching passes, but it isn't the same as going through a normal training camp. Do you feel that has contributed to some of the tipped balls and etc.? People need to stop panicking. We are very close to clicking!
Matt: Interesting point, but I don't think so – not the dropped or tipped balls, Steve. That's simply concentration and looking the ball in before running. Easy for us to say, sure, but if you've ever played on any level, catching passes is not a conditioning issue. Now as far as learning new plays or any sort of tweaks Steve Sarkisian has implemented, sure, I'll buy that that takes time. And I agree with your last comment. There's no need to panic. If the Falcons got off to a 1-3 or an 0-4 start, sure. But they are 3-1.
---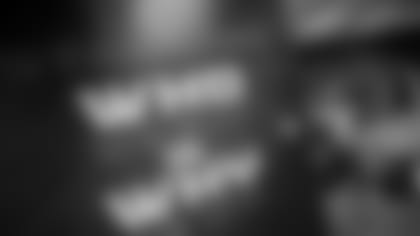 Wow Beek, I am impressed. You have been straightforward in all of your answers despite the fact that you are employed by the Falcons. So, tell me this, does the team get as angry as the fans get when a player makes a "bonehead" mistake or does "Brotherhood" intervene and the players rally around their brother who messed up?
Matt: Well, as I noted in the very first Straight from the 'Beek and in every one since, these are my opinions here – and not the team's. And I'm always going to be honest here, whether readers disagree with me or not. To answer your question, in general, no one likes a boneheaded mistake, right? We all make mistakes. And I'll say this about brotherhood – it's a real thing; it's not just lip service. And it's about having each other's back, picking someone up when they've fallen. Hope that helps.
---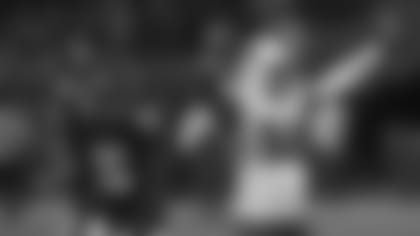 Why would you call a passing play on third-and-one against the Bills on the last play of the game, when you have both of your top receivers on the bench and you have two of the best running backs in NFL?
Matt: Eston, that wasn't the last play of the game. There was a fourth-and-1 play, too. And then the Bills took over on downs. Regardless, the Falcons had a run option on their final play, Eston. But they were only going with it if they had a certain look on defense. They didn't. They liked the matchup with Taylor Gabriel on a short pass and it was open – he just didn't make the play. It's so easy for fans to sit back and say, "Well, I would've called this play" when the one called didn't work out. All of the Monday morning quarterbacks have been writing me for the last two weeks about this play – and, really, it's time to move on. Everyone forgets that Matt Ryan drove them the length of the field without out his two top receivers. And it was the turnovers and a series of other plays that really hurt the Falcons. Oh yeah, and give some credit to the Bills. Remember that 19-play, 82-yard scoring drive they had that ate up 11:20 minutes? How come no one talks about that? How the Falcons had no counterpunch, couldn't get off the field because they were getting beat up front?
---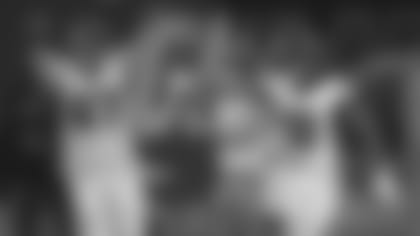 I wish I can go to the stadium, but due to me being in the military, I'm not in Georgia. But my question is very simple: Are the Falcons struggling with a coaching issue? Because it seems like the Falcons are arrogant in their play-calling and very aggressive and it seems like smart play calling is out the question. One last thing. They say they're over the Super Bowl loss, but it seems like self-inflicted wounds are happening each week with the Falcons such as (1) can't put teams away, (2) a total different team in the second half, (3) odd play calling at the most critical time and (4) offense scores less points in the second half then the first. So that's why I asked: Are the Falcons having coaching issues and can Matt Ryan change the play as he see fits or he just go with the call?
Matt: Do you want to go to the stadium to cheer or boo the team? I'm asking because it sure sounds like you're not happy with much about the 3-1 Falcons. What's the issue with the play calling? The Falcons have moved the ball against every team they've faced this season and are averaging 6.2 yards per play. Think about that for a minute. If they don't turn the ball over – and most of those were deflected passes – they're probably sitting at 4-0 right now. And yes, Matt Ryan has the option to audible or choose a different play – it all depends on the defense and where the favorable matchup is for them on offense.
---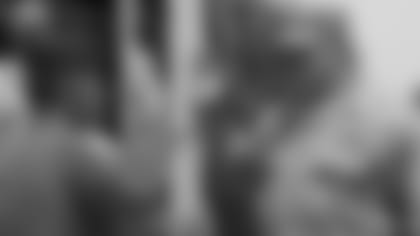 Scott from Powder Springs, GA
Follow up to an earlier question: I believe Ben Garland is currently an officer in the Air Force reserve.
Matt: Yes, a few minutes after publishing the early version of Straight from the 'Beek, I added Ben Garland to my response (along with Andre Roberts). Check it out, Scott. And thanks for writing.