Welcome to Straight from the 'Beek! We're inching closer to the big NFC showdown between the Vikings and Falcons on Sunday – and you've got lots of questions. So, let's get after it. Just remember that all opinions you see in this space are mine, unless otherwise noted.
We begin with a not-so-subtle request.
Why can't the fans get into their seats during the game to cheer on the Falcons? The stadium looks less than full. I think it takes away from our home-field advantage. Mercedes-Benz Stadium will not become a home-field advantage for the Falcons unless the fans get with it. No more empty seats during nationally televised games. It looks terrible.
Matt: I think you answered your question, Andre.
---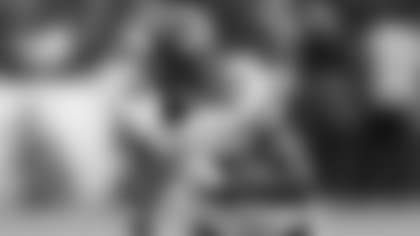 Hey Beek, great column! I read it every day and I am impressed with your insight and the enthusiasm of the Falcons brotherhood who bleed black and red, like myself! My question is, do you think Xavier Rhodes will cover Julio one-on-one or will they shade a safety over the top? Also, I was wondering why Steve Sarkisian doesn't get Taylor Gabriel more touches? As dynamic as he is, I would think screens and quick slants – just to get the ball in his hands to add another dimension to an already dynamic offense. What are your thoughts? Thanks again for the awesome column for us Falcon die-hards!!
Matt: Hey there, Tony – and thanks, bud. Regarding Rhodes, the answer is probably both. I think you'll see Rhodes in man coverage on Jones but I also think he'll get some help at times, too. Jones commands lots of attention, but that also creates other opportunities for other receivers to get open. I'm sure you've heard the expression, "take what the defense gives you" – well, that's exactly what they'll try to do. It may be Mohamed Sanu one play or Taylor Gabriel, Justin Hardy, a tight end or one of the running backs. If given time, Matt Ryan will find the open man. But, keep in mind that this Vikings front is very good, too. It's going to be a heck of matchup.
---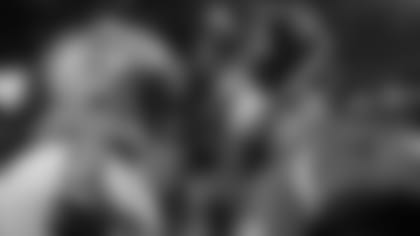 Hey, Beek! Haven't commented in a while. I'm glad that we're all on board with bringing the black uniforms with the old logo back!!! But my question is, based on who we have left on the schedule (no cakewalk) and if we can remain clicking how we've been in the past few weeks ... do you think we can win out? Personally, I think we're gonna split with New Orleans and go 11-5.
Matt: Where have you been, Kellan? Glad to see you back. Going 4-1, like you're predicting, over the final five games wouldn't be so bad. I predicted back in August that they'd go 4-2 in the NFC South and finish with a 12-4 mark. They can't do both now, but I think this team is capable of winning out. I think they can win Sunday, sweep the Saints (which won't be easy), and end up sweeping the Buccaneers and splitting with the Panthers. I don't think anyone is going to catch the Eagles right now, but anything is possible – they could stumble down the stretch (which I would not mind seeing).
---
Hey Beek!!!! I wanted to thank you for keeping us loyal Falcon fans updated. I really think we're going to make a Super Bowl run! I've watched every game this season and I've come to this conclusion – that we played good enough to keep us in reach of the playoffs! … Super Bowl 52 will be the first one of a dynasty being born! Rise up, Beek!!!!!
Matt: Hey, Torie. It's always good to hear from some fired-up fans – and glad you're feeling it! It'll be great if Mercedes-Benz Stadium is jam-packed with the same fire and energy on Sunday. Thanks for reading, and you're welcome!
---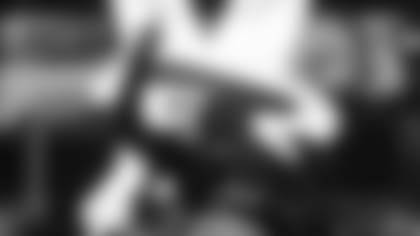 28-3 ... I see signs in every game with opponents trying to rub the 28-3 in our face. I say we start doing the same. Take that power from them. I have a decal on my truck that says "28-3, never forget," because we never should forget. Everyone says put it behind us and move on, but I say no. We have to use that as fuel to the fire. Motivation. They bring up 28-3 trying to get in our heads but we should embrace it and use it to become stronger. We are on a great streak and I believe we can beat anyone right now. Keep our mistakes minimal and play a clean game we are a force to be reckoned with. Thanks for SFTB. It keeps me going until game day.
Matt: Shannon, I love it. You're right – the trolls are always going to try and troll. I love the idea of turning it right back on them into something totally positive and motivational. Thanks for writing – and SFTB will always be here for Falcons fans. I couldn't have this without you (the Beekers, as Jerry from Statesboro likes to say). Hope to see you and your signs at the game, Shannon.
---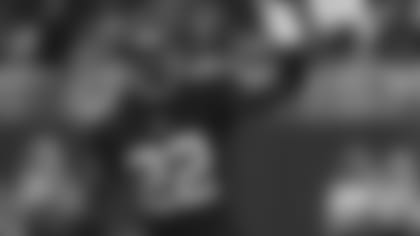 Alex from Clarksville, MD
Hey, really enjoy your column. My question is, should Keanu Neal be blamed for putting Desmond Trufant in concussion protocol? A lot of fans are clamoring for his head.
Matt: Absolutely not. That's crazy talk. Both players were simply trying hard to make a play. One of the things that makes Neal so good is his aggressive and hard-hitting style.
---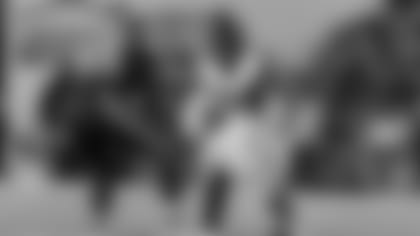 Daniel from Frederick, MD
Hey Beek. This is a two-part question. I love Vic Beasley. He was a standout last year. Unstoppable. Why do you think his production dropped dramatically this year? Now, I wasn't expecting him to get 15.5 sacks this year, but I was expecting 8-10. Or at least be our team's sack leader. Why do you think that is? And our defense starts off hot. Looking top notch. Then we let off the pedal. Why do you think our defense bends so much? We can't have that in the playoffs if we make it this year ... Thanks, enjoy reading your articles! Keep up the good work.
Matt: Hey, Daniel. Yes, it would be a tad unrealistic to expect Beasley to tally another 15-16 sacks again this season. But by having the incredible season he did a year ago, Beasley is certainly commanding lots of attention by opposing offensive coordinators (as any dangerous pass rusher would). So that's part of it. Another reason his numbers are down this season is because he's missed time. Beasley, if you recall, injured his hamstring in the Falcons' second game of the year against the Packers and missed games against the Lions and Bills before returning after the bye week against the Dolphins. Just remember, too, that sacks can come in bunches, something knows a little something about.
---
Hey Matt, do you know if the Falcons are considering a uniform change or will be getting new uniforms next season? I think it's evident we, the fan base, want new ones. Thanks.
Matt: Hey, James. As of right now I have not heard anything new or different on the uniforms front for next season and beyond. And in case you missed it on Wednesday, it was a hot topic of conversation in SFTB. Thanks for your question.
---
Jonathan from Atlanta, GA
Rise up, Beek!!! Great column, I just wanted to thank you for what you do for the true Dirty Bird fans like myself. Keep up the good work.
Matt: Thanks, Jonathan! I'll do my best, bud. Thanks for reading and spreading the word.
---
Jerry from Statesboro, GA
Hey Beek. I'm glad you like the term "Beekers." Just remember, Jerry from Statesboro created it when you start selling T-shirts and other collectibles with BEEKERS on them. I will email you where to send my checks on a later date ... LOL. Now back to the Falcons. I only see one dominant NFC team right now: Philly. After that, it's Atlanta, Carolina, New Orleans, and Minnesota. If we manage to beat Minnesota and split with our division foes, would that give us the first-round bye? I don't think we needed the first-round bye last year because we were the best team in the NFC by far. However, this year everyone is so evenly matched, I think the first-round bye will make a huge difference. Last question. Duke Riley has been a little banged up, but when healthy he was kinda sort of a liability in pass coverage and open-field tackling. Why don't we play the more experienced Sean Weatherspoon a bit more, or maybe even rotate the two like the defensive line does? Thanks from Jerry and the rest of The Beekers.
Matt: Love it, Jerry. And the check is in the mail … To your question, I try to avoid predicting too far down the road because so much can happen still – not just with the Falcons, but with other teams. Some teams will get hot, others might cool down. And we all know what one injury can do for a team's fortunes (see Green Bay). If the Falcons beat the Vikings on Sunday, that'll be big. Let's get past the next two weeks and see where things shake out. The picture will be a lot more interesting after this weekend, for sure. Regarding Duke Riley, the rookie brings a ton of speed to the defense when he's in there. The tackling will come. Things eventually clicked for Deion Jones during his rookie year, and I expect it will for Riley in time.
---
Since the Falcons look so good in the black jerseys, can we keep them?
Matt: Michael, if it were up to me, the answer would be a resounding, "Yes!"