Happy Friday and welcome to Straight from the 'Beek! The Falcons are getting ready for a showdown with the Bucs, and you've got lots of questions. Just remember, all opinions you see in this space are mine, unless otherwise noted.
Back with another one, Beek! Be honest with me, if you had to choose between all the elite QBs in the NFL, who would you want to lead your team? Matty Ice, I bet? Plus, in your lifetime of covering pro football have you ever witnessed an injury-riddled season like this, barring the injury to Carson Wentz? Thanks, Beekster!
Matt: Hey, Leroy. You always write "another one" and then drop three or four in there! I'll answer your first two. I'd take any one of the elite quarterbacks out there, including Matt Ryan. But can I have their supporting casts as well? Yes, quarterback is the toughest and most important position on the field, but those guys cannot achieve "elite" status without an exceptional supporting cast. As great as Joe Montana was, he still had Jerry Rice, John Taylor, Dwight Clark, Roger Craig and Brent Jones as weapons and guys like Harris Barton, Jesse Sapolu, Bubba Paris and Guy McIntyre blocking for him. And there were just as many stars on those Niners defenses forcing turnovers and getting the ball back in Montana's hands. Same goes with all the great quarterbacks over time – Rogers Staubach, Terry Bradshaw, Steve Young – as well as the current great ones, like Tom Brady, Ben Roethlisberger and Ryan. They're all exceptional passers, but also have great players surrounding them.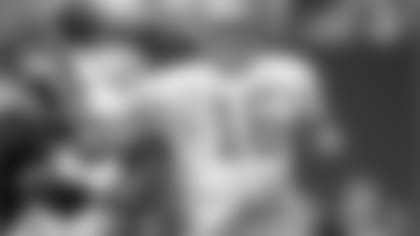 To answer the second part of your question, no. While we all know that injuries are a part of the game, I have never seen a year where so many big-name players have gone down. Just off the top of my head I can think of almost two dozen, and I won't even include Andrew Luck (in alphabetical order):
Odell Beckham Jr.
Eric Berry
Sam Bradford
Dalvin Cook
Jack Crawford
Julian Edelman
Jordan Hicks
Dont'a Hightower
David Johnson
Brandon Marshall
Zach Miller
Carson Palmer
Adrian Peterson (reportedly heading to injured reserve)
Aaron Rodgers (although he's set to return in Week 15)
Richard Sherman
Darren Sproles
Ryan Tannehill
Joe Thomas
J.J. Watt
Deshaun Watson
Carson Wentz
Marshal Yanda
Again, that's a lot of big names.
---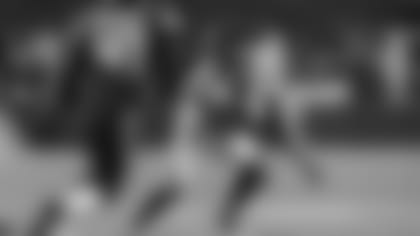 Mark from Hegins Township, PA
Beek, I talked way back in the beginning of the season of my son and I going to our first Atlanta Falcons training camp, well it paid off as we met some really nice people who gave us their two seats to the last home game against the Panthers. On offense, you really haven't seen too much of Taylor Gabriel this year. Could that change over the next few weeks? And on defense, definitely think Atlanta should sign long-term deals with Poe and Clayborn. Your thoughts?
Matt: Hey, Mark. Glad you had a great experience and scored some tickets. That's awesome. As far as Gabriel's numbers go, they are down slightly compared to last year. But with three games left during the regular season, yes, that could change.
2016: 35 catches for 579 yards (16.5 yards per catch) and six touchdowns
2017: 30 catches for 342 yards (11.4 yards per catch) and one touchdown
As far as long-term deals for Clayborn and Poe go, that's obviously not for me to decide. Clayborn is having his best season in Atlanta right now, perhaps his best since 2013 when he played for the Buccaneers. He already has nine sacks, which would be a single-season best for him, too. And Poe is on pace to have his best season since 2014. I think it would be great to see those guys stay in Atlanta. Stay tuned.
---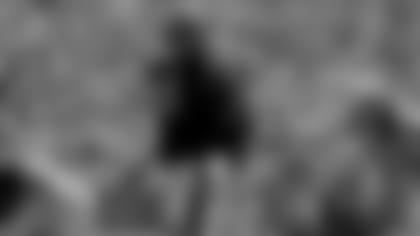 Matt why doesn't Tommy Nobis get more consideration for the Hall of Fame? Having 296 tackles in 14 games is just mind-boggling.
Matt: Hey, Doug. Great question. Here is the current list of linebackers in the Pro Football Hall of Fame:
Chuck Bednarik (C-LB) 1949-1962
Bobby Bell (also DE) 1963-1974
Derrick Brooks 1995-2008
Nick Buoniconti 1962-1974, 1976
Dick Butkus 1965-1973
Harry Carson 1976-1988
George Connor (also DT, OT) 1948-1955
Chris Doleman (DE, LB) 1985-1999
Bill George 1952-1966
Kevin Greene (also DE) 1985-1999
Jack Ham 1971-1982
Chris Hanburger 1965-1978
Ted Hendricks 1969-1983
Sam Huff 1956-1967, 1969
Rickey Jackson LB (also DE) 1981-1995
Jack Lambert 1974-1984
Willie Lanier 1967-1977
Ray Nitschke 1958-1972
Les Richter 1954-1962
Dave Robinson 1963-1974
Joe Schmidt 1953-1965
Junior Seau 1990-2009
Mike Singletary 1981-1992
Lawrence Taylor 1981-1993
Derrick Thomas 1989-1999
Andre Tippett 1982-1993
Dave Wilcox 1964-1974
So, the question is, how does Nobis stack up against these guys and the players from his era? Nobis was the NFL Rookie of the Year (1966), a five-time Pro Bowl selection (1966-68, 70, 72), an AP First-team All-Pro selection (1967), a member of the NFL's 1960's All-Decade Team, was named to Sports Illustrated's All-Century Team (1869-1969) and, as you noted, is the Falcons' single-season record holder in tackles (296). That's pretty impressive and worth consideration. The only thing eluding Nobis is championships, and the fact that he played on some bad teams might be hurting him in the eyes of some voters. He played in Atlanta from 1966 to 1976. The Falcons won just 12 games in in the 1960s. They didn't get a ton of national exposure, either, playing their first "Monday Night Football" game in 1970 and losing 20-7 to the Dolphins. The Falcons' best records during Nobis's career was from 1971-73 when they finished 7-6-1, 7-7 and 9-5.
---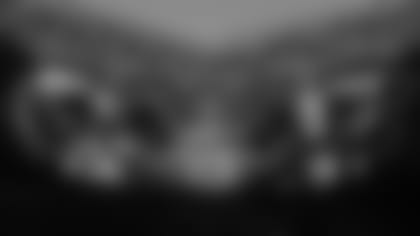 Why do some teams play on Monday night and Thursday night football twice? To be completely honest I thought every team only got one game per each of those in their schedule. Then all of a sudden, I saw falcons are playing two Monday night games. I'm sorry it's just weird to me.
Matt: Hey, Aaron. Believe it or not, there is a method to the schedule madness. The anatomy of an NFL schedule is based on four guidelines: 1) Every team must play the other three teams in its division twice – one home, one away. 2) Every team plays one game against each of the four teams from a division within its conference – two home, two away. The division is determined by a rotation. 3) Every team plays one game against each of the four teams from a division in the other conference once per season – two home, two away. The division is determined by a rotation. 4) Every team plays its remaining two games against teams from the two remaining divisions in its own conference – one home, one away. Matchups are determined by where the teams finished in their division. For more on the NFL schedule, go here. Now, as far as the prime-time games go, things aren't so cut and dry. To my knowledge it's partly based on how the teams did the prior season as well as what appear to be attractive matchups (at least heading into the season). Coming off their Super Bowl appearance the Falcons have five prime-time appearances in 2017 – and could have more if their last game is flexed.
---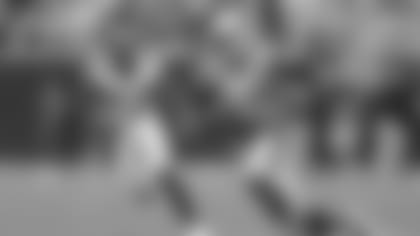 Hey, Beek! I'll keep my question short and sweet. With two games left before having to face Cam and the Panthers again, how should the defense prepare for such an important game knowing it has been a struggle to defend opposing dual-threat QBs this year? What will be different from the first game in Carolina?
Matt: Not to deflect your question, but I think it's too soon to be talking about Carolina. I think the Falcons are focused solely on the Buccaneers right now, Bryce. With a chance to still win the NFC South (and possible a high seed in the playoffs), it's crucial the Falcons take it one game at a time. To be clearer, I don't think they are thinking about Cam Newton right now. That said, Atlanta had an opportunity to beat the Panthers in Week 9 but came up short. And Newton did hurt them on the ground, rushing nine times for 86 yards. He completed just 13 of 24 passes for 137 yards.
---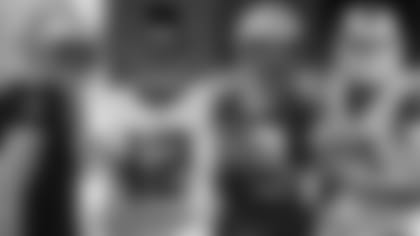 Can you break down the playoff picture based upon the next three weeks and tell me what happens if the Falcons lose a game?
Matt: A lot can happen, Charles, and there are dozens of scenarios, but know this much: If the Falcons lose a game, they can still get into the playoffs. As far as who you should root for this weekend, we broke it down for you right here.