Welcome to Straight from the 'Beek! The NFL combine gets underway this week and free agency is just around the corner - and you've got plenty of questions. Just remember, all opinions you see in this space are mine, unless otherwise noted.
Kenz from Lawrenceville, GA
Jimmy Graham. Matt Ryan needs a safety net. Tony Gonzalez was the man for Ryan and bailed him out for four-plus years. Jimmy Graham has been a ghost in Seattle compared to his New Orleans days. Why wouldn't the Falcons get a lethal double-tight end set with him and Austin Hooper. Love Levine Toilolo, but he's not the answer. Jacob Tamme held the fort down a little while. I think Year 2 of this offense will leap with Graham and a lineman to complement our ground-flight scheme. Of course, Steve Sarkisian has to step up and get more aggressive, but wouldn't Graham alone help leaps and bounds opposite Hooper?
Matt: Let me get go on the record and just say I've got nothing against Jimmy Graham or even with the Falcons signing him if he were to become a free agent come March 14. But at what price? That's where I tap the brakes. Graham is 31 years old, will turn 32 by the end of the 2018 season and has suffered some serious injuries during his eight-year career. Outside of his 10 touchdown receptions, Austin Hooper put up better numbers than Graham last season. And Hooper is 23 and heading into just his third season. I sometimes wonder if Falcons fans who write me asking about Graham think they're getting the Graham who played in New Orleans for five seasons. He hasn't put up those numbers in Seattle, so what makes you think he'll be able to replicate that in Atlanta at 31? I just don't see it. And I think Hooper is only going to get better. Why stall his progress? I just think the Falcons have more pressing needs than tight end - and I think that position can be more productive if those aforementioned areas are indeed addressed. I just don't think bringing in an expensive, older free agent there is the answer.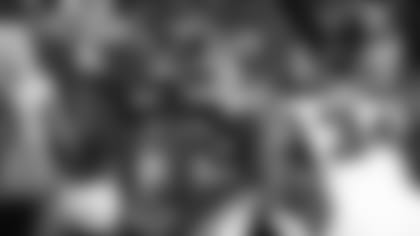 ---
What do you think about the possibility of the Falcons picking up Derwin James in the draft?
Matt: A couple of thoughts on that. First, from a Falcons perspective, what they do in the draft all depends on what they do in free agency. I am not privy to the Falcons draft board and I have no idea of who they are looking at in free agency, but I do know that they want to get a new contract in place for Matt Ryan and they have said deciding whether to re-signing their own free agents is a priority, too. Considering all of that, Keillor, I don't know if addressing the safety position will be a top priority heading into the first round of the NFL Draft. My gut says it'll be either an offensive or defensive lineman. And as far as Derwin James goes, I think he's one of the best safeties in this class and a likely first-rounder. In fact, I think he'll likely go in the top half of the first - in the first 16 picks. The Falcons currently pick at No. 26, so they'd have to move up somehow based on that thinking. But when it comes to the NFL Draft, you never know … there's always some surprises.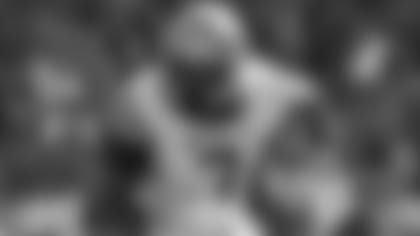 ---
Big ATL fan!! Been reading your column a lot, but here is my question. How exactly is signing Matt Ryan to a megadeal going to help us against the salary cap? I mean, I trust that it will and he definitely deserves it, but it seems to me signing $100-plus million deal would do the opposite. Would appreciate a little clarity there. I keep hearing the words cap flexibility but how so?
Matt: Hey, John. As it stands right now, Matt Ryan is set to make $19.25 million on the final year of his six-year, $103.75 million contract that he signed back in 2013. Yes, the Falcons would like to get a new deal in place for him - to secure him and make sure he plays out his career here, but to also give the team some flexibility with the salary cap. What that essentially means is that the Falcons would like to sign Ryan but also be able to re-sign key core players now - and in the years to come. Defensive tackle Dontari Poe and defensive end Adrian Clayborn are set to become free agents on March 14. And there are players who will be coming up on new deals soon, too, like tackle Jake Matthews, linebackers Deion Jones and De'Vondre Campbell, defensive end Vic Beasley, defensive tackle Grady Jarrett and safety Keanu Neal. So the challenge is giving Ryan a deal that he deserves but also one that allows the Falcons to keep their core together. Hope that answers your questions, albeit in a very general sense.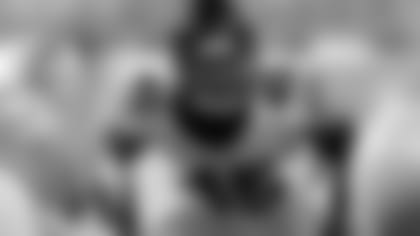 ---
Beek!!!! I'm back! This time with and this time with an actual question and not my usual proud statements for our fair-weather friends out there. There's no lack of abundance out there when it comes to talks about the free agency pool and draft class prospects. There is also no lack of conversation about our GM being focused first on getting Matt Ryan a new deal, especially with some high-price deals going to much lesser quarterbacks already. With the big issue being creativity with the salary cap, do you see Ryan as the type of QB to put his brothers, his team and his city ahead of himself and taking a less than epic new contract just to ensure there is enough money left in the coffers to really build the team in the trenches? I mean our offensive line is where our greatest need is - and that's Ryan's insurance policy right there - that's his protection to keep him in the game for years to come. I'm curious what your take on this might be. As always thank you for the work you do, being the best team and fan advocate there is!
Matt: Hey there, Anna. It's always great to hear from you and get your positive outlook on all things Falcons. Look, as I explained to John above, no one knows what kind of deal Ryan and the Falcons will agree to yet. Knowing general manager Thomas Dimitroff and the kind of player and person Ryan, I'm sure it'll be a deal that's fair and manageable for both sides. It'll be interesting to see how it's structured - that'll be the key. My gut says Ryan will be rewarded but that he'll also work to ensure the Falcons aren't handcuffed moving forward, either. But, again, that's just my opinion.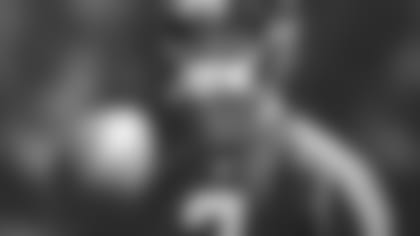 ---
Kennis from Pine Bluff, AR
Matt, I've been looking at what the so-called draft experts say, and that the Falcons need to draft a quarterback. I don't think we need to draft one. I believe we have two hidden gems on our team in Trevor Knight and Garrett Grayson that our staff will develop. What do you think about the experts' opinions and our staff developing these young men?
Matt: In case Falcons fans aren't sure or aware, Grayson was signed to a reserve/future contract and Knight was on the practice squad/injured list when the season ended. The generally carry two quarterbacks on the active roster and last season it was Matt Ryan and Matt Schaub as the backup. Kennis, I do not know what so-called draft experts you are listening to or reading, but I have yet to see an early mock draft with the Falcons picking a quarterback. I think with the combine, free agency and the NFL Draft still ahead of us, it's way too early to be talking about what the Falcons will be doing with the No. 3 and 4 quarterbacks heading into training camp. Let's see how the draft and the undrafted college free agents pool shakes out first before we get into that. I think there's a lot to be determined there still.
---
Hey Beek. I've heard a lot about the Falcons possibly trading back in the draft and I'm wondering if it could benefit us more if we trade with a team in the second round, like the Browns and get two more second-round picks. Could we get a guy like Isaiah Wynn, who I think has the ability to start over Wes Schweitzer in good time, while still getting a good DT (and possibly a guy like Lamar Jackson who we could develop to be our next QB). We could relive the Michael Vick era that got cut short. What do you think?
Matt: Wow, not sure where to start here. Your scenario(s) here, Cody, are really specific - too specific. Look, there are so many different scenarios that could unfold. Whatever the Falcons do in free agency will affect their draft plans. But I'll play along with part of your question and entertain the idea of trading down. I think Atlanta could trade down if the compensation was too good to turn down and they could still address their top need in the process. Does that make sense? Remember, too, that the Falcons do not have a fifth-round pick. But I'm not going to get into which team they could trade with or who they'll pick in the later rounds. There are so many uncertainties at this point. And I don't see the Falcons drafting a quarterback with other pressing needs for a team that's built to win now.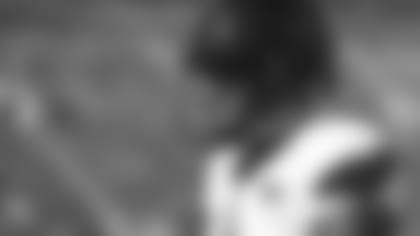 ---
Hey Matt, who do you think the Falcons should consider drafting in the first and second rounds of the NFL Draft? I think they should draft Georgia players such as Roquan Smith, Isaiah Wynn, Lorenzo Carter, or Dominick Sanders. They could really help our offensive line and defense. Also, receiver Javon Wims could help take some of the pressure off Julio Jones and Mohamed Sanu. These are players I think we need to have.
Matt: A guy from Georgia thinks we should draft all Georgia players. Who knew? But, seriously … Outside of Smith (who should go in the top half of the first round), I could see all of those players being available when the Falcons pick at No. 26. I know I sound like a broken record here, but it all depends on what Atlanta does in free agency. Isaiah Wynn is a name that has popped up more than once in some of the mock drafts out there, because offensive line is a need for the Falcons and he's expected to go later in the first or early in the second round.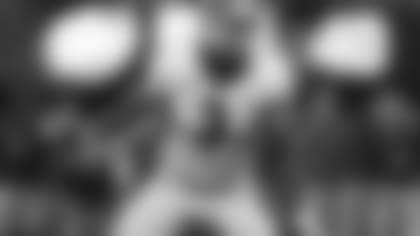 ---
Why not draft another wide receiver like Courtland Sutton to take the load off of Julio Jones? Sutton, who is 6-foot-4 and 216 pounds, and Jones, who is 6-foot-3 and 220 pounds, would be a dynamic duo for Matt Ryan.
Matt: Kevin, are you forgetting that the Falcons already have Mohamed Sanu as the No. 2? You know, Sanu, who is 6-foot-2 and 210 pounds and knows the offense already. The knock on Sutton, if you put any stock into some of the draft profiles is that while he's got a big body, he doesn't have that separation speed. He's projected to go in the second round right now, which seems kind of high to me. I think the Falcons could use another tall receiver in the mix, but one that can turn on the afterburners and possesses big-time speed. That combination, however, doesn't usually last past the second round and there aren't too many in this draft class. One guy to keep an eye on, though, is LSU's D.J. Chark. He's got the size - he's 6-foot-3 and 187 pounds - and can fly. He flashed that explosiveness in college - 36 percent of his catches went for 25-plus yards - and he turned a lot of heads at the Senior Bowl.