Welcome to Straight from the 'Beek! The Falcons are back in Atlanta after knocking off the Rams and are moving on to the divisional round of the playoffs to face the top-seeded Eagles. And you've got lots of questions. Just remember, all opinions you see in this space are mine, unless otherwise noted.
We've got questions from five different countries and four different states this morning. So let's get to them.
Jerry from Statesboro, GA
Beeeeeeeeeek! When are you going to trust me? I've been right all year. Remember I said 10-6 with the sixth seed. Last week I said the Rams were too inexperienced to beat us in a playoff game. Last week I also said there's no way Philly beats us without Carson Wentz. Just trust me, Beek. And as the creator of the Beekers, I'm asking Beek Nation to believe. Philly has a great run defense, however, its pass defense is very shaky. Matt Ryan is going to be solid in this game and the defense will continue to be lights out for the rest of the playoffs. Defense wins championships, that's the difference between this year's team and last years. I did see some stories on the internet questioning Coach Quinn's game-management skills. I saw some questionable things, but he's still learning. What do you think? I also think we are the scariest sixth seed of all time. Do you?
Matt: Hey, Jerry. Experience certainly matters, and the Falcons took care of business on the road against the Rams on Saturday to advance. And yes, this defense is evolving into an elite one – and that bodes well moving forward. And speaking of defense, the Eagles have a good one as well. Philadelphia won 13 games this year, and it wasn't all because of Carson Wentz. Also worth noting is that the Eagles are 7-1 at home – and that one loss came in Week 17 against the Cowboys when they pulled some of their starters early and rested others. Earlier in the season, they destroyed Dallas 37-9. Excluding the Cowboys, the Eagles are 3-1 against common opponents with the Falcons. As far as being the scariest sixth seed of all time goes, I'll say this much: these Falcons are capable of beating any team remaining in the playoffs right now.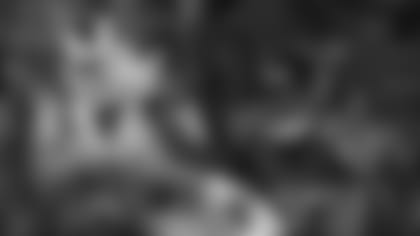 ---
Man, Beek! What a game! So, when I asked what the keys to beating the Rams were, you said to stop the run, pressure Goff, and tackle well. I would say we did a really good job at all three of those. On to the next game, the Philadelphia Eagles ... No question. RISE UP!
Matt: The Falcons did just that, Dylan. And to have success against the Eagles, they'll need to once again stop the run – this time against the two-headed monster in LeGarrette Blount and Jay Ajayi. They'll also need to pressure quarterback Nick Foles, and force him into making some mistakes. And, yes, tackling well will be important come Saturday night, especially in the not-so-great weather conditions that are expected. But I'll add this as another key for Saturday night's divisional showdown: Attacking Philadelphia on the back end of its defense. The Eagles' run defense is tops in the league and a good way to loosen it up is by hitting them on the back end. And the Falcons have the receivers who can do it. Again, this is just my opinion, but getting the tight ends and running backs more involved in the passing game will be important, too.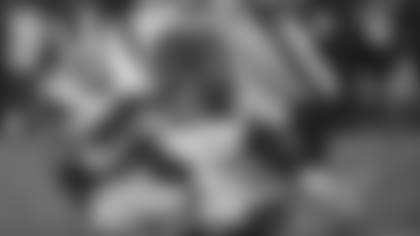 ---
Kevin from Alphen aan den Rijn, Netherlands
Dear Matt, what a wonderful win over the Rams on Saturday night! It was great to see that the defense stood up once again this season! It looks like the offense is sometimes struggling more than last year. Are we ready for the big battle against the defense of the Eagles this Saturday?
Matt:Hey, Kevin. And you're right about that Eagles defense – it's very good. Will the Falcons be ready for it? I'm sure the Falcons will be prepared to face Philadelphia, but you still have to go out and execute. The Eagles' run defense is the best in the league, surrendering just 79.2 yards per game. They're giving up 18.4 points per game, which is fourth best in the league. Only the Vikings, Jaguars and Chargers were ahead of them. The Eagles were also fourth in the league in interceptions with 19. So, while Carson Wentz received most of the attention this season – and rightfully so, after the year he had – the defense was quietly dominating opponents week in and week out. When the Falcons are at their best on offense, they've got the ground game going. So much of their offense is predicated on establishing the run, something the Eagles are very good at shutting down. That will be quite a battle to watch on Saturday evening. It's early, but they're expecting rain early in the day, but it's supposed to clear up by Saturday night. Regardless it is expected to be chilly, with a high of 50 during the day and the low around is supposed to 28 degrees by nightfall, according to weather.com.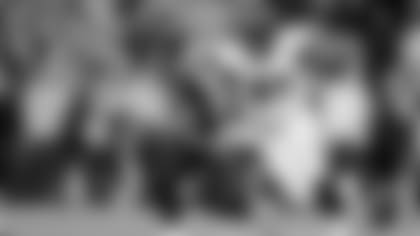 ---
Hey Matt, great win this weekend. I have one observation and one simple question. The observation: Matt Ryan sure seems to be an iron man. I only remember him missing a couple of games once with a toe injury, but he has taken some brutal shots (this season) and never seems to miss a beat. If I remember correctly he was nailed in the game against the Cowboys where I thought his knees were shattered. And then on Saturday, he was splat-legged and had his helmet ripped off and after a short trip to the sideline tent, he's back out there. I just think he doesn't get recognized for the warrior he is on the field. Now my question. Are you seeing more fans in Falcons gear at the away games? Just curious if we are generating additional fans across the country.
Matt: Hey, Gary. Ryan has taken some brutal shots this season and, like you, I've been quite impressed with his toughness and durability. Ryan takes really good care of himself – he talked during training camp about how he changed his diet and nutrition – and I think that's a big part of it. Regarding your question about Falcons fans on the road, I always see them. The day before the Rams game, I was walking in Venice and Santa Monica and saw Falcons fans on the beach and on the boardwalk. And at the Coliseum during the game, there were more than I expected. And I've seen them on the road all season long during the preseason and regular season – in Miami, Pittsburgh, Chicago, Detroit, Foxborough, New York, Charlotte, Seattle, Tampa and New Orleans. Are there more than usual? I couldn't tell you that because I wasn't traveling on the road with the team last year. But I can say that I see them everywhere we've gone and they make their presence known.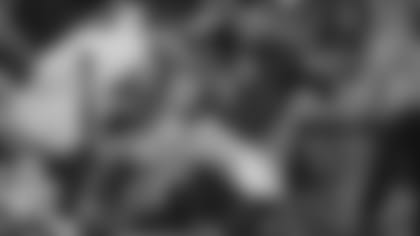 ---
Travis from Kaiserslautern, Germany
Hey Beek! Great win. I guess we are who we are this year and that is a ground-it-out team as you mentioned earlier in the year in reference to the '07 Giants. I think it's a testament to the job Dan Quinn does. On the touchdown by Julio Jones, I remember that play from early in the season last year and it was a great wrinkle to get him the ball and I do not remember seeing that all of this year. What do you think the emphasis and keys will be when we play against the Philadelphia Eagles?
Matt: Hey, Travis. Well, at this point, you do what got you here – you don't change your identity. I think the Falcons will try to establish the running game, get Devonta Freeman and Tevin Coleman going. The Eagles are very good at stopping the run (tops in the league), so that will be a great battle to watch unfold. I also think the Eagles will try to do the same thing – get LeGarrette Blount and Jay Ajayi rolling in hopes of taking some of the pressure off quarterback Nick Foles. In an elimination game like this, limiting mistakes and creating turnovers will be huge – just look at how they affected things in the Rams game.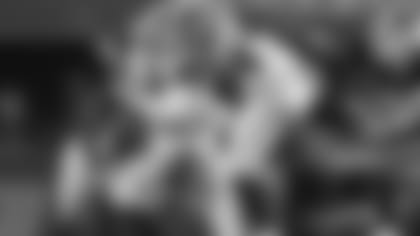 ---
Beek, that was another great win for the Falcons! Two games in a row and we looked like a complete team. I think the game ball should be given to Matt Bryant! It's comforting to know that he's our kicker. The guy doesn't miss. Who cares how old he is. He's schooling the younger kickers in the league. I think the keys to a win against the Eagles is to keep doing what we're doing. Protect the ball, battle every play, and trust and believe in the Brotherhood. Anyhow, what do you think are the keys to a Falcons' win against the Eagles? Looking forward to going to Philly, facing a familiar playoff foe, and getting a Philly cheesesteak while we're there! Have a great week and keep up the great work!
Matt: Hey, Ray. It was indeed a great win for the Falcons and you're spot on about Matt Bryant – he's playing at a very high level and has plenty of lower in that leg still. While the goal is to score touchdowns, especially in the red zone, Bryant's leg is proving to be plenty with the way the Falcons defense is playing. Bryant made 34 of 39 field goal attempts during the regular season, including eight from 50 yards or beyond. And, of course, on Saturday, Bryant was 4-for-4, including two from beyond 50 yards. As far as keys to beating Philadelphia go, the Falcons will need to pressure quarterback Nick Foles (make him as uncomfortable as possible and force him into making some mistakes), establish the running game like they did against the Rams, play mistake-free (avoid the pre-snap penalties and turning the ball over) and force takeaways. This is a 13-win team that had Super Bowl expectations before Carson Wentz was lost with a season-ending knee injury. The crowd at Lincoln Financial Field will be into it and the weather could also be a factor, too. If the Falcons execute and play the way they're capable of playing, they'll have a chance to advance.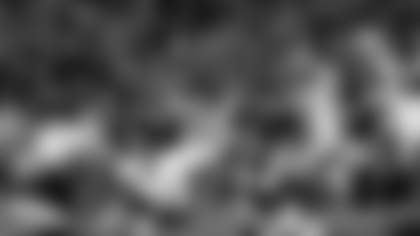 ---
Marco from Calgary in Alberta, Canada
Love the Beek! In your opinion, if we were to get past Philly next week, which team would be the most favorable matchup for the Falcons in the conference final? Vikings or Saints? Thanks!!
Matt: Hey, Marco. The Falcons split with both the Saints this season, so they've proven they can beat them. And they did face the Vikings back on Dec. 3 but lost, 14-9. It was a winnable game though. I guess if I had to rank them, I'd go Minnesota and then New Orleans in terms of most favorable matchups.
---
I really think we need one more legitimate offensive threat. What do you think about us going after Jimmy Graham? I think he would make everyone on our offense better.
Matt: I think the Falcons have several formidable offensive threats, Dave. For what it would cost to bring in what would be an older free agent like Graham, I'd rather see them rely on the draft. To be honest, I'd rather see the Falcons bolster the offensive and defensive lines, Dave.
---
William from Columbus, GA
How far back in the minds of the players is last year's Super Bowl loss heading into the second round of the playoffs? Being a Falcons fan all my life, I hope our team has amnesia and concentrates on Philadelphia.
Matt: It's far, far away, William. And they're tired of hearing about it because it has absolutely nothing to do with this team.
---
John from Mackay, Australia
G'day Beek! Happy New Year to you, mate! And WHAT an amazing start to 2018 it has been; beating the Panthers to sneak into the playoffs and then taking down the vaunted L.A. Rams in the wild card round! All week we'd heard from "the experts" is about how Gurley and Goff were going to shred the Falcons' D apart, but this secondary has stood tall against the highest-quality opposition for a fortnight now, and I think that makes this Atlanta team MORE dangerous than last year's, don't you think so? Sure, we aren't scoring 36 points a game this time, but the core of that offensive unit is still there, and can still go. But more to that, NOW, we have a defensive unit that has shut down Cam Newton, and one of the best running backs in the NFL in Gurley in consecutive weeks. I don't think we're flying under the radar anymore, Beek, and I reckon we're primed to fly past the Eagles too! RISE UP!
Matt: Thanks for writing in, John. Always thrilled to get a submission with the word 'fortnight' in it as well. I think once fans started to realize that this team is different – and has a different identity – they'll stop trying to compare it to last year or any previous year, for that matter. This team is more balanced, has a strong a defense, wants to establish the ground game and eat up some game clock in the process. It can beat you in different ways – and doesn't have to put up 30-plus points every single week to survive.