Good morning and welcome to Straight from the 'Beek! The Falcons are about to head West to take on the Seattle Seahawks on "Monday Night Football" and you've got plenty of questions. So let's jump right in. Just remember that all opinions you see in this space are mine, unless otherwise noted.
Good read you have here! When you look at the Eagles' and the Saints' schedule, can you really say they are as good as their records say with the lackluster teams they have played?
Matt: Thanks, Javarus. And to answer your question, yes. It is not easy winning on the NFL. Period. Want proof? Just look at the scores week in and week out – and check out how close some of the games are. Now, that said, there are teams that starting to separate themselves from the rest of the pack as we get into the second half of the season. Teams like the two you mentioned, the Eagles and the Saints. Outside of a one-score loss to the Chiefs, Philly has won all of its games – some of them in dominating fashion. And after dropping their first two games, the Saints made some adjustments and have reeled off seven straight wins – and it hasn't been all Drew Brees, either, like in years past. No, those two teams are legit, Javarus.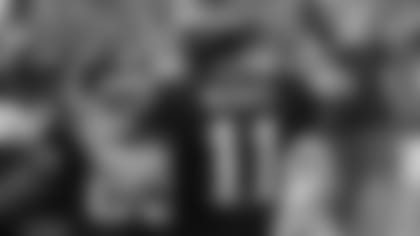 ---
I do not understand after all these years of being a Falcons' fan why the football world loves to hate the Falcons. All week long I have seen and read the excuses people are giving the Cowboys and other teams as to why they are not successful especially when they play against and lose to Atlanta. In your opinion will the football world ever praise the Falcons when they are good instead of being critical all the time?
Matt: It's really simple, Rodney: Win. Now, that said, I don't totally agree with your statement that "the football world loves to hate the Falcons." That's simply not true. The Falcons turned a lot of heads last year during their Super Bowl run and the franchise was in the national spotlight for weeks – and I think it was extremely positive. And keep in mind that I was working for CBSSports.com at the time. But, in the end, it's all about winning – the more teams win, the more respect they garner. Whether it's a professional sports franchise or a college program, it's all about winning. Golden State was a laughingstock in the NBA for years. They hadn't won a championship since 1975. Then they started winning and the perception has completely changed. They've recently won three straight conference titles and two world championships – and they're considered the one of the premier teams in the NBA now. And there are lots of other examples, too. In the end, you can't control what the media thinks about your beloved Falcons anyway – so don't worry about it.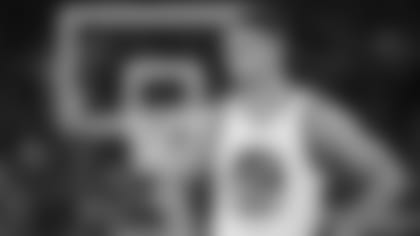 ---
Beek, personnel questions: I was surprised that we did not keep Brian Hill and had to sign another back as insurance. Also, how are Damontae Kazee and Sean Weatherspoon doing in your estimation? And what impact will Jalen Collins being available have on our DB group?
Matt: Hey, Charles. On one hand, I was not surprised that Brian Hill was signed by the Bengals after they had to put Jeremy Hill in injured reserve. Teams sign players from other team's practice squads all the time. I guess what is somewhat surprising is how Hill's rookie season is turning out. I had received a number of emails from readers asking me if Hill would be moved up to the Falcons' 53-man roster after Devonta Freeman suffered a concussion during the Cowboys game – and now, days later, the Falcons' fifth-round pick out of Wyoming is playing for another team. A lot of people were excited to see what Hill could do when he arrived in Flowery Branch, including yours truly. In fact, I thought the former Wyoming star would make an impact in his first year as a true change-of-pace back because of his size – he's 6-foot-1, 219-pounds – and running style. Remember, Hill ran for 4,287 yards and 35 touchdowns in three years at Wyoming – including 1,860 yards and 22 scores on the ground in 2016. It was easy to see why the Falcons drafted him. But it didn't work out here and hopefully he makes the most of his opportunity in Cincinnati. As far as Kazee goes, we haven't seen a whole lot from him to date. The most action he's seen was during the Bills game where he made five tackles. Same goes for Weatherspoon – he just hasn't played enough yet. I believe he was credited with a tackle during the Cowboys game, but that's been it. Collins is eligile to return the day after the Falcons play the Seahawks – on Tuesday – after serving a 10-game suspension. He's a veteran player who has started eight regular-season games for the Falcons over the last two previous seasons.
---
Just one question. We played the Seahawks last season in Seattle. Why do we play them again in Seattle? It's not like we play in the NFC West or anything. Oh, and if you are wondering why I am a Falcons fan in PA, well back in 2003 I was involved in a fatal car accident with my soon-to-be fiancé. It happened four days before Christmas that year. I was going to propose on Christmas, and that day never came because she was lost in the accident. But while I was in a coma in the hospital, I had a vision of the Falcons winning a Super Bowl.
Matt: Jon, I'm so sorry for your loss. That's a heart-breaking story. To your question about the schedule and how it's made, it's not completely random or rigged, like some readers suspect. The structure of an NFL schedule is based on four guidelines: 1) Every team must play the other three teams in its division twice – one home, one away. 2) Every team plays one game against each of the four teams from a division within its conference – two home, two away. The division is determined by a rotation. 3) Every team plays one game against each of the four teams from a division in the other conference once per season – two home, two away. The division is determined by a rotation. 4) Every team plays its remaining two games against teams from the two remaining divisions in its own conference – one home, one away. Matchups are determined by where the teams finished in their division. For more on the NFL schedule, go here.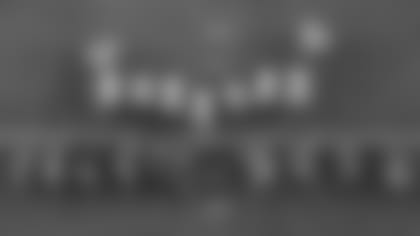 ---
You don't post any questions from the brothers and the ATL. You mostly post from out-of-towners and other countries. What's up with that?
Matt: Hey, Jerry. To be honest with you, I try to get to all of the questions and they're posted based on their topics – not on names or where people are from. And there's no rule that says Falcons fans can only be from Atlanta.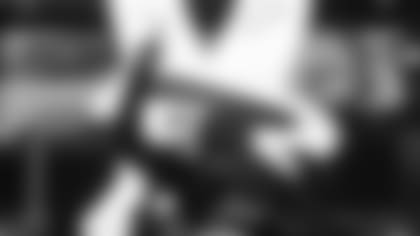 ---
How is Russell Wilson able to play Monday night when Seattle didn't take him to the locker room to be examined for concussion protocol?
Matt: Just in case other readers aren't aware of the play or what happened during the third quarter of last week's "Thursday Night Football" game, Wilson took a helmet-to-helmet hit from Karlos Dansby. No one knew if Wilson had a concussion at all, but a referee proactively sent Wilson to the sideline to be examined in the medical tent – which is standard procedure. Wilson went into the tent, came back out, said he was fine and eventually returned to action. He was on the field for two more plays before the Seahawks punted. You can watch it here:
During the change of possession, Wilson entered the tent again (and was there for a longer period of time), but was out on the field when the Seahawks had the ball again.
Well, that's not how it's supposed to work. Wilson should not have been allowed to re-enter the game without first going to the locker room and being cleared by a team doctor and an independent physician. The NFL's concussion protocol states that a player believed to have concussion symptoms cannot return to "practice or play" unless a team physician and an independent neurological consultant clear him. This season, the league added a blue sideline tent to allow the initial test to be administered in private.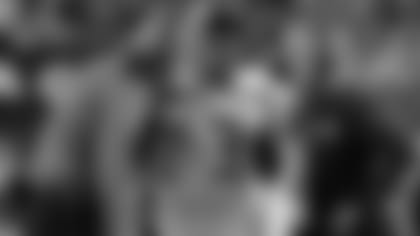 ---
Jerry from Statesboro, GA
Hey Beek. I'm glad some of the fans have come back to their senses and the excitement is returning. However, don't lose focus people. The most dangerous animal in the world is a wounded one. Don't think for a minute that we have a field day against Seattle just because Sherman, Thomas, and Chancellor might or might not play. We still have to show up and execute. As an insider, how do you think our offense should attack Seattle's defense? My other question is, do we spy, blitz, or play Wilson straight up?
Matt: Hey, Jerry. Yes, the questions are better, too. Well, we know Richard Sherman is definitely out and will miss the rest of the season with a ruptured Achilles. Kam Chancellor, who left Thursday night's game against the Cardinals with stingers, will be evaluated as the week goes and the Seahawks will likely wait as long as they can to make a determination on his status. Seahawks coach Pete Carroll said he's seeing doctors "to make sure about his neck." And based on everything we're reading and hearing about Earl Thomas, expect him to play. "I think he'll make it back," Carroll said on his radio show. Regarding Russell Wilson, you're right – he can really hurt you with his legs as well as his arm. I'm not privy to the exact plan the Falcons have in store for the Seahawks quarterback, but you can bet someone will be on him at all times.
---
Long time listener, first time questioner: With Freeman out a week or more, do you think we will just roll with the law offices of Coleman, Coleman and Ward this week? Does Poe get more looks at fullback? Until Magee gets up to speed? Or do we cross our fingers that Magee never has to be on the active roster?
Matt: Hey, Andrew. Thanks for finally chiming in. The first thing you should know is that Devonta Freeman has not been officially ruled out for the Seahawks game yet. Falcons coach Dan Quinn said that he would not rule out the running back "until they say he's been ruled out." They, meaning the physicians and medical staff. And yes, the Falcons will rely on Tevin Coleman and Terron Ward to carry the load on Monday night against the Seahawks. I wouldn't count on seeing Dontari Poe in at fullback a lot, but after what we saw against the Cowboys, don't rule him out in goal-to-go situations. Terrance Magee, who was signed on Wednesday, is already on the 53-man roster – that's the only way you can sign a player off another team's practice squad.