Happy holidays and welcome to Straight from the 'Beek! The Falcons are back and getting ready for the regular-season finale against the Panthers – a crucial game with postseason ramifications – and you've got lots of questions. Just remember, all opinions you see in this space are mine, unless otherwise noted.
Hey Beek. Really enjoy your column. It's been an ugly December: two wins and two losses with an average under 17 points per game. Given that we're playing one of the hottest teams in the NFL this weekend (one loss in the last two months and a 5-2 away record), it looks like a different Panthers team from the one we played earlier in the season. Despite our 4-3 home record which hardly qualifies as home-field advantage, I think we'll win. My question is, will you be doing your column during the postseason and off-season. GO FALCONS!!!!!
Matt: Hey, Daniel. The Panthers have won three straight – albeit the last one being a nail-biter vs. the Bucs – and are 4-1 in their last five games. And yes, they're 5-2 on the road this season. But none of that means a thing come Sunday, when the Panthers and the Falcons square off at Mercedes-Benz Stadium. A playoff berth is on the line for the Falcons – win and they're in. Lose and they'll need some help in the form of a Seahawks loss to the Cardinals. While the Panthers and Saints have both clinched playoff spots, they NFC South crown is still up for grabs. Plus Carolina could still earn a first-round bye (with a win and a Vikings loss). So, all three teams – Atlanta, Carolina and New Orleans – will be playing for something. As far as SFTB is concerned, yes, it will continue to run throughout the playoffs and offseason. Hopefully you guys will continue to submit questions so I have something to write about! Glad you're enjoying it, Daniel.
---
Could the Atlanta Falcons still go to the playoffs?
Matt: Yes, they can. If the Falcons beat the Panthers on Sunday, Hadi, they'll clinch a playoff berth. If they should lose, they'll need the Cardinals to beat the Seahawks. Check out the response above, too.
---
Are you employed by the Falcons? Is that why you can't actually say they suck? You bring up the stats and the record, but fail to say how they should have lost to Chicago if they catch a wide-open touchdown at the end of the game. Should have lost to Detroit if the TD doesn't get overturned at the end. Games against the Bucs and Seattle going into overtime if it wasn't for missed field goals. Falcons suck.
Matt: Tim, we can play the "what if" game all you want. And, if you'd like, you could go through every single team's season and go do the same thing. I point out stats and records because they are indisputable FACTS. And since you brought up the so-called wide-open pass against the Bears, I'd like to point out that De'Vondre Campbell made a spectacular play in the end zone to break that pass up. In case you forgot: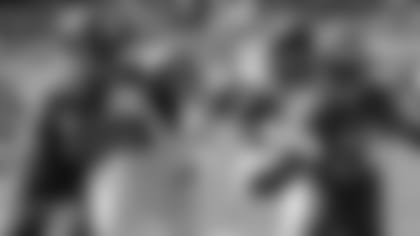 The Bears also had an opportunity at the end of the game to put up points but Brooks Reed denied them with what was essentially a walk-off sack. In case you forgot: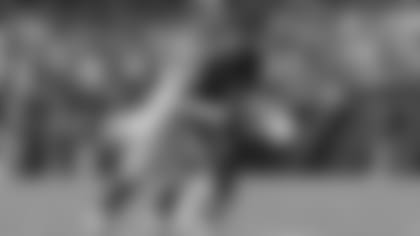 I could go on about the previous Falcons games, but I'll leave it there. To answer your question, yes, I do work for the Falcons. And, yes, I could use that word if I wanted to, I suppose, but I really haven't felt the need to, Tim. I'd like to think I've got much more accurate ones in my vocabulary repertoire.
---
Hey, Beek. I love what you're doing for us fans and for the Falcons. I just wanted to let you know. Now, on to my question. Or more so a ventilation. I'm angry. With the whole NFL. Now, I know that my team is not perfect, and they have made a number of mistakes that was no one's fault but their own. I know. But everyone has to see at this point that there is certainly some horrible officiating going on right now. And it's not just me being an angry Falcons fan. Like I said, my team has had their number of screw-ups, but some of these games have had some very questionable calls, as well as other games involving other teams. At this point, there are too many mistakes being made by these referees, and too many teams being utterly screwed over, our own team included. So, I know that people will say the whole "oh, it doesn't affect the outcome" thing (especially, the ones who win). But my point is, in my team's and other teams' defenses, how can you get motivated and honestly get some momentum when they snatch those big plays back away from you every time? I mean, I would like to think that it gets hard to get past when it happens four or five times in a game. Prime example, that Saints game. Sure, they may have outplayed us (Bleh!! Leaves a bad taste in my mouth), but eventually, it does affect the way you play. Please, give me your thoughts on this, because at this moment, many teams sit in the same boat right now with losses over game-changing calls. Thank you.
Matt: First, glad you're enjoying this forum. Really appreciate the feedback and kind words from you guys. About your comments and question … As a rule, I don't like to complain about the officiating or blame a loss on the refs. But I totally get your frustration – especially as a fan of the game – when it comes to two rules (or interpretations) in particular: pass interference and the process of making a catch. I will admit that I've watched certain plays (and several replays of the same play) and sometimes see something totally different than the official ruling on the play. But I can only see so much from the press box. I'm not down there on the field obviously and, like most of you, I'm at the mercy of the TV cameras. All you can hope for is that the refs are in position to see everything and consistent with their rulings during games. You hate to see games decided by these calls though, especially like the one below.
---
Hey Beek from the Land of Oz once again!! The defense, yes, they have given up the big play every now and then but this unit seems to be getting better week to week (needs to be given more credit than they deserve) while the offense is too inconsistent mainly with the dropped passes. Can these Falcons do what they need to do to knock off Carolina next week to get in the postseason or we gonna see them fold at home? This weekly column has been a blast to read. Appreciate what you do!
Matt: Hey there, Eddie! Look, we've all watched the Falcons all season long and have learned a few things about this team (a couple of them you hit on): First, the defense is much improved and has come up big at times this year. There were greater expectations for that side of the ball coming into the season and that's what we've seen thus far. The offense is full of playmakers and can still hit a home run from anywhere on the field. I guess you could say that we just haven't seen them go yard as often as they did last year. And then there was that string of close games early in the season – against the Lions, Bills and Dolphins in particular – full of deflected passes, dropped passes, costly penalties and injuries that had this team spinning its proverbial wheels. But this team has continued to fight, grown and evolved, especially on defense. They've been in every single game they've dropped, too. It's a veteran team that's been in big games and knows how to win close games. So, you ask, can they beat the Panthers in a huge game at home on Sunday? Absolutely. If they do, they're in as the sixth seed. They'll likely play the Rams, unless they fall to the 49ers. If the latter happens and the Saints win, the Falcons could be heading back to New Orleans for a third meeting.
---
Jerry from Statesboro, GA
Hey Beek. Looks like we didn't show up for the Saints game. This was one of our worst performances this season. Yet, we only lost by 10. So there is a bright side. Our defense played well enough to win. Julio had 149 yards. And lastly, even though we played a horrible game, we still control our own destiny. My question is, what would have to happen for us to win the South and what would have to happen for us to get in the playoffs if we lose to Carolina? To all of Beek Nation, AKA The Beekers, don't dwell on this loss, show up to the bird nest Sunday, scream your lungs out, and let's get this win! RISE UP!!!
Matt: Hey, Jerry. The race for the NFC South crown has come down to the Saints and Panthers. The Falcons needed to beat both New Orleans and Carolina to win it. The best Atlanta can do now is clinch a playoff berth by beating the Panthers on Sunday. Should they lose, they can still get in if the Seahawks lose to the Cardinals.
---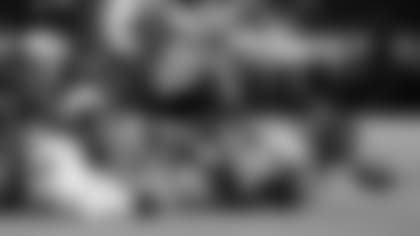 How many fumbles has Devonta Freeman had this year prior to last three games? My guess is almost none. Now he has four in last three games (lost only one Sunday). It has to be mental. At least we still control our own destiny and are at home next week.
Matt: Hey, Mike. The four fumbles are uncharacteristic for Devonta Freeman, that's for sure. It's the most he's had in his four seasons with the Falcons. Last season Freeman fumbled just once. In 2015, he had three fumbles and one during his rookie campaign in 2014. And you would be correct: the Falcons still control their own destiny.