Welcome to Straight from the 'Beek! The Falcons are coming off a tough home loss to the Vikings and have a shortened week as they prepare for the Saints game on Thursday night. And you've got plenty of questions, so let's get right to them. Just remember, all opinions you see in this space are mine, unless otherwise noted.
Adrian from Los Angeles, CA
Good morning, Beek. It's been a few weeks since I submitted a question to you. Let me start again by saying thanks again for doing this column, for all of your wonderful insights on all things Atlanta Falcons. Happy holidays to you and your family. Beek, yesterday's game still has me sick to my stomach. I know Minnesota has a good defense, but come on, nine points at home? Julio Jones, the best receiver in football and basically the entire Falcons passing attack was non-existent. What happened?
Matt: Hey, Adrian. I think you know at least part of that question based on how you phrased that. The Vikings are 10-2 and the projected top seed in the NFC for a number of reasons, one of them being their defense. It's very good. So let's give some credit where credit is due. The Vikings are No. 2 in total defense (yards per game), No. 2 rushing yards allowed and No. 5 in total points allowed. On Sunday, the Falcons were 1 of 10 on third down attempts and 0 for 1 in the red zone. During their recent winning streak, Atlanta was strong in those areas. Atlanta had converted 65.85 percent of its third downs. That rate of success had also improved their overall conversion percentage to 48.09, which was the best mark in the NFL. In Sunday's loss, Julio Jones was held to just two catches for only 24 yards, despite being targeted a team-high six times. Despite all of that, the Falcons were still in a position to win the game late in the fourth quarter. And thanks again for the kind words, Adrian.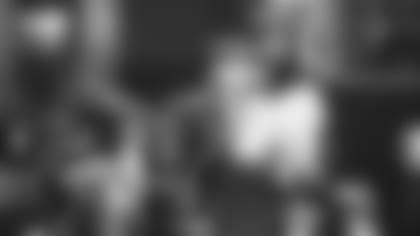 ---
Travis from Kaiserslautern, Germany
Hey Beek! Tough loss from a tough team. The penalties early hurt us. The defense played a solid game (even with the injuries). We do not have time to feel down with the short week. Were there any injuries after the Vikings game and what is the latest status on Desmond Trufant and Brian Poole? Thanks, Beek!
Matt: Hey, Travis. The Falcons were penalized seven times for 55 yards, but they were hit with most of them early on – six in the first half. So that hurt. As far as the injuries go, Andy Levitre left the game with a tricep injury and didn't return. Regarding the status of Desmond Trufant and Brian Poole (both were inactive), we should know more about them this week.
---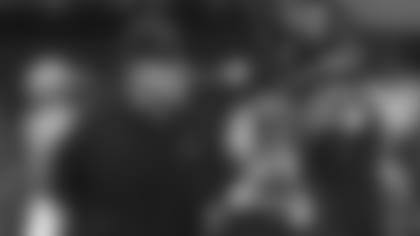 Hey Beek. I've been a Falcons fan since birth and I remember how we used to be the laughingstock of the NFC South. So, here's my question. After last year (albeit the Super Bowl loss), and another great season this year (most likely a playoff berth), do you think that Atlanta is starting to emerge as a superpower in the NFC? I know it's only been two years for Dan Quinn, but he has this team on a much higher level than the Mike Smith's teams of the past.
Matt: First, Dan Quinn is in his third season here – it hasn't been just two. To your question, when you write "superpower," I think of a perennial power. Since Quinn has arrived, the Falcons have finished with regular season records of 8-8, 11-5 and are currently sitting at 7-5. And last year, he guided them to an NFC title and an amazing run to Super Bowl LI. I think they're building this roster the right way and it appears to be set up to win now – and well beyond this season. I think they can be a perennial contender for the NFC South title and in the NFC in the foreseeable future. Superpower is probably too strong of a word to use right now. Regarding Mike Smith, he finished with a 66-46 record in Atlanta which included two 13-3 finishes. Smith's teams were 1-4 in the postseason, however. It's worth noting that the only other time the Falcons won the NFC title was in 1998 when they were coached by Dan Reeves. Reeves was 49-59 during his seven seasons in Atlanta.
---
Dennis from Douglasville, GA
Why are you not mentioning the NFL boycott as a possible reason for the fans not showing up? After all it is for real I would think that as uncomfortable as it is to talk about you would have the class to mention that.
Matt: Boycott? What boycott? I have no idea what you're talking about, Dennis.
---
Alicia from Lawrenceville, GA
Do you think the increased number of Falcons players getting weekly massage is helping the team's performance? I am very interested in your opinions on bodywork for athletes.
Matt: I'm going to go dig up the massage stats later today, Alicia. Or maybe not. But I'm sure they help players recover quicker. Thanks for the different question.
---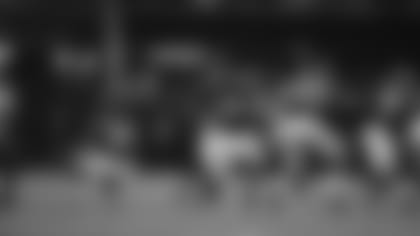 Luis from Bakersfield, CA
Why do you think the Falcons don't utilize more quarterback sneaks on short-yardage situations?
Matt: They have used Matt Ryan on quarterback sneaks this season, Luis. But when you have Devonta Freeman and Tevin Coleman – and sometimes even Dontari Poe – why run with Ryan? I'm definitely not opposed to running quarterback sneaks though. I remember one time when Ryan actually scored on a two-point conversion (last year during a win at Oakland). Then again, that could've been called a QB draw vs. a QB sneak.
---
Hi, Beek! Tough loss, and I thought the defense played very well even without our top cornerback. My question is, on the run or pick play that most teams run along the goal line, it seems to be essentially a basketball pick play. In basketball, the common thing to do is to switch when you see (or are told) it's coming. Why do more DBs not attempt to switch?
Matt: Hey, Charles. Whether or not players switch or stay with the receiver depends on a number of things. For starters, it depends on the defense they're in, if they're in man coverage, the formation, the situation, and what personnel is on the field during that play. For instance, it wouldn't be ideal to switch and put a linebacker on a team's top receiver. And for what it's worth, I think pick plays are a lot easier to diagnose in basketball vs. football.
---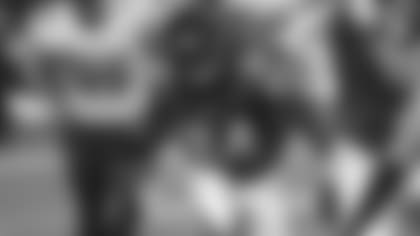 Am I the only one who feels like the refs only makes calls against my Falcons, but Julio Jones and Grady Jarrett gets held or grabbed almost every play? And the late hit to Devonta Freeman's head not called? I'm not crying, but I see all this at home games. On the road, it seems even worse. Will the league review that at least?
Matt: I don't think fans ever like penalties called against their teams, James. I try to be as objective as possible when watching games, That said, there were definitely some questionable penalties called against the Falcons on Sunday. The one that surprised me the most was the non-call involving Freeman that you referenced. The Falcons running back was hit pretty hard and was a defenseless receiver on the play. Teams can certainly send those to the league for review – and the Falcons have in the past.
---
This loss wasn't Steve Sarkisian's fault. Coach Quinn is a great coach, but they blew it with the decision to kick a field goal. Do you think he wanted to kick it because we couldn't score touchdowns all game? I have a feeling that's why he chose to kick it, but you've got to go for it. I'd rather lose going for it on fourth-and-4 with under five minutes to go with only 2 timeouts because what's the difference, really? Say Matt Bryant nails it. We'll be down 14-12 and would have to get a stop on defense. We looked terrible, but that doesn't define us because we are the Atlanta Falcons who are one of the top teams in the NFL. We shouldn't worry because it's about playoffs. I like how we play so well against division opponents and I believe we will finish every game from now on (including Super Bowl 52).
Matt: I believe you're referencing the decision to kick a 45-yard field goal with 5:02 in the fourth quarter, Chris. For the record, I thought it was the right call to make and here's why. First, Matt Bryant had made 24 of 27 field goals prior to that kick this season, with a long of 53. So those are pretty good percentages. Five minutes to play in a low-scoring game like this is not an eternity, but still a long time. If Bryant boots that, it's a 14-12 game and all Atlanta has to do is get a defensive stop and then get within Bryant's range to boot the game-winner. If the Falcons elected to go for it and came up short, they would have had to come up with a defensive stop and then score a touchdown – considerably more difficult to do, but still possible. But the percentages and game situation favored kicking there. Hope that makes sense, and thanks for the question.