Welcome to Straight from the 'Beek! The Falcons are focusing on free agency and preparing for the NFL Draft - and you've got plenty of questions. Just remember, all opinions you see in this space are mine, unless otherwise noted.
Hey Matt, any chance of these talks of a Michael Bennett trade becoming true? Or do you think that Seattle will want too much for him? I think he would be a great addition to the Falcons defense and wouldn't have any problems adjusting to the already similar style defense.
Matt: Hey, Justin. I'm guessing you're referring to the report that the Falcons were one of several teams involved in trade discussions with the Seahawks for defensive tackle Michael Bennett. I think teams are always going to do their due diligence on any player who could become available either via trade or a possible salary cap move. As noted in our story, the Falcons were viewed as a possible fit for the 32-year-old Bennett prior to this report. Falcons head coach Dan Quinn served as the Seahawks' defensive coordinator and defensive line coach prior to coming to Atlanta, and defensive coordinator Marquand Manuel was also a defensive assistant in Seattle. Based on what general manager Thomas Dimitroff said at the NFL combine in Indianapolis, it appears that defensive tackle Dontari Poe will hit the open market and Dimitroff said he's confident Poe "is going to sign a deal somewhere and be happy." So there will likely be a need at that position. To answer your question, Justin, yes - there's always a chance. But it would have to be under the right circumstances and for the right price. But as of right now, Michael Bennett is under contract with the Seahawks and his current deal isn't up until 2020.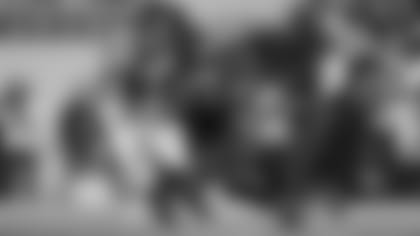 ---
How's it going Beek? It's been too long, but finally I'm back with another one! I feel like the perfect storm will unfold for our birds in this year's draft - we will be stealing Vita Vea in the first, nabbing a receiver in the second, Mike Gesiscki in the third, Shaquem Griffin in the fourth, and Dimitri Flowers in the sixth, the top-rated full back in the draft. What you think Beek? Plus, what are the chances of us getting Michael Bennett and Mohamed Wilkerson? And if no receiver in the second round, maybe Sammy Watkins because he's testing free agency? I feel like it could happen because neither Wilkerson nor Watkins should be asking for big bucks for mediocre seasons, plus we plan on trading for Bennett. How will this be for an offseason Beek, a no doubt an A-plus, you agree?
Matt: You guys are amazing. I sit and read these emails about making all of these moves - and no one ever explains why trades would make sense for the other teams involved or, more importantly, the salary cap implications. OK, but since you took the time to write this, let me go through it. How are we going to steal Vita Vea? I just don't see him falling into the second half of the first round, in the first 16 picks. And if the Falcons supposedly make a trade for a defensive tackle, as you noted, when would they address offensive line? Do you really think they would select a receiver over an offensive guard in the second round? I don't think Gesicki falls to the third round, especially to the back end of the third. He might be gone in the first round and should be gone by the second. But, OK, he could slide. But I still don't think the Falcons will draft a tight end - Austin Hooper has improved in his first two years and I expect he'll continue to get even better as he heads into his third season. I think Griffin could be there in the fourth, but I think the linebackers are one of the strengths of this team. Now, getting Flowers in the sixth would be a great value, in my opinion. That pick I like. I just don't know if he'll still be there, Leroy. As far as Watkins goes, I think the Falcons would be better off drafting a receiver on Day 2 or 3. It would all depend on the market and his price tag. As far as Bennett goes, check out the first question of the day.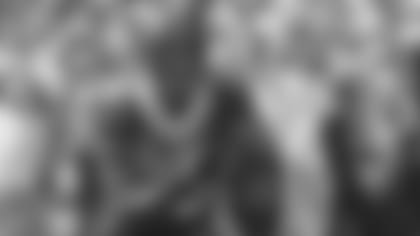 ---
Love your insights on all things Falcons. I'm not a fan of RB Devonta Freeman. What kind of value do you think he might garner if the Falcons traded him? I'd rather keep RB Tevin Coleman and go after RB Nick Chubb, Sony Michel or Kerryon Johnson for a much lower price. Also, any chance the Falcons take a chance on WR Terrelle Pryor?
Matt: Hey, Jon. I think you can forget about that happening - Devonta Freeman is this team's feature back and he isn't going anywhere anytime soon. I think the Falcons could end up drafting a running back - much like they did last year when they took Brian Hill in the fifth round - that's just my guess though. I think Chubb and Michel will be gone in the first two days of the draft, but you never know. As far as interest in Terrelle Pryor, I haven't heard or read anything about him being associated with the Falcons at all. Besides, I think Pryor sees himself as No. 1 or solid No. 2 receiver at this point, right? I'm guessing he wants to be paid like one, too.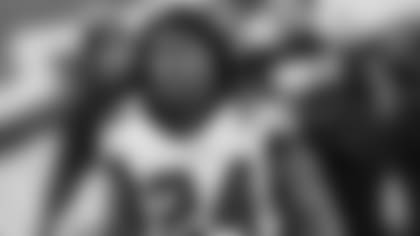 ---
Hey Matt, read your column a lot recently and I'm a big fan of some of your thoughts. A couple points where I'm a little bit off your mark though are at QB and TE. Now look, I'm by no means a Matt Ryan or Austin Hooper hater. Matt is our guy and Hoop has upside. But on the QB front, what's the hesitation in drafting a successor now, a la Aaron Rodgers behind Brett Favre? I'd love Matt to play into his 40s as much as anyone, but things happen and there's no cost to grooming a successor, especially in Round 2 on (Mason Rudolph piques my interest) and on a team with few glaring holes, especially depth wise. I'm not saying it's urgent, but in the next two to three years it wouldn't be as bad an idea as you make it seem. Also, with TE, I don't see the harm in bringing in a cheap (not Graham, more Ed Dickson) veteran to help Hoop grow and take some pressure off him. It certainly turned out well last time we made that kind of move with Jacob Tamme. Thanks for answering and keep rockin!
Matt: Thanks for writing in, Jordan. I'm not opposed to drafting a quarterback at all; I just think the Falcons have more pressing needs. And I think Matt Ryan, who is about to get a new contract, is playing at an elite level still. Plus, let's be honest, do you see Aaron Rodgers or anything close to him in this class? And I'm not against drafting a tight end, if one that fits the Falcons system and culture here is still available later in the draft. Again, I think the Falcons have more pressing needs. Would I be opposed to bringing in a proven veteran for the right price - especially one who could help Hooper's development? Heck no. Let's see who becomes available first once free agency starts.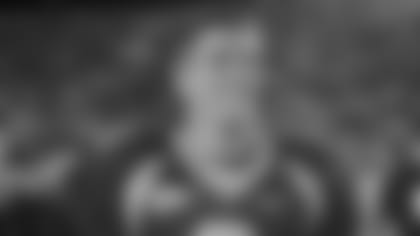 ---
Miguel from Chihuahua, México
Saludos desde México. No question, but do the Falcons have an official fight song or a distinguished chant? I do know that other teams have one. And a couple days ago I found one on the internet but I'm not sure if is official. And if it is, is there a way that make it more popular among fans? (Or make a new one?) It would be nice to celebrate with a chant after every TD, punt or kick with a song. Especially after a win.
Matt: Hey, Miguel! Thanks for writing in. You know, that's a fantastic question - and I'm pretty sure there is no official song or chant. Put another way, if there is one, I've yet to hear it practiced at games. Now, after a brief search on YouTube, I did find a few claiming to be the "official" Falcons theme song, but I'm pretty sure they are not. I've heard fans bust out the "A-T-L!" chant and, of course, we have the air horn blaring after scores - but nothing in terms of songs or Falcons-related chants. And I agree with you - it would be pretty cool to hear a chant or song after a huge play or score - and certainly after a win. Maybe it's time to start one, Miguel!
---
Do you think the Falcons might end up signing or trading for a tight end? And will the Falcons get a fullback? Thanks!
Matt: Hey, Terry. Just so you know, I'm not privy to the Falcons draft board or plans - and I'm certainly no Nostradamus when it comes to predicting what the Falcons will do. But, if I had to make a prediction, I'd say that they will bring in another tight end and fullback prior to training camp - via draft and/or free agency.
---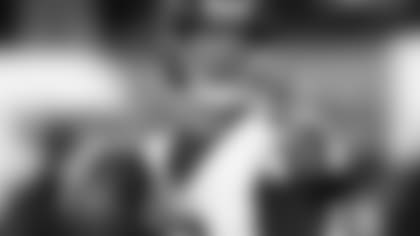 Justin from Sacramento, CA
My man Beek, it's a lonely Falcons world out in central CA, so thank you for providing a forum for all Falcons fans. My questions are about Matty Ice and the anticipated extension. What do you expect that new contract to free up cap-wise for us in the next year? Also, with the Falcons are clearing up a decent amount of crap space besides the Ryan extension, who do you expect them to target? I feel like they would like to shore up the trenches via free agency and get more explosive through the draft. Thanks brother!
Matt: Hey, Justin! I hear ya - and keep those questions coming. I have been asked about Matt Ryan's contract quite a bit. As it stands right now, Matt Ryan is set to make $19.25 million on the final year of his six-year, $103.75 million contract that he signed back in 2013. Yes, the Falcons would like to get a new deal in place for him - to secure him and make sure he plays out his career here, but to also give the team some flexibility with the salary cap. What that essentially means is that the Falcons would like to sign Ryan but also be able to re-sign key core players now - and in the years to come. Defensive tackle Dontari Poe is probably going to play elsewhere next year and defensive end Adrian Clayborn is set to become a free agent, too, on March 14. There are players who will be coming up on new deals soon, too, like tackle Jake Matthews, linebackers Deion Jones and De'Vondre Campbell, defensive end Vic Beasley, defensive tackle Grady Jarrett and safety Keanu Neal. So, the challenge is giving Ryan a deal that he deserves but also one that allows the Falcons to keep their core together. Hope that answers your questions.