Welcome to Straight from the 'Beek! You've got questions about the Falcons as they head into free agency, the combine and the NFL Draft - and I've got answers. Just remember, all opinions you see in this space are mine, unless otherwise noted.
Brandon from West Valley, UT
Hey Matt, do you think the Falcons need help with the safety position? Another question is which do you prefer, hard hitters like Ed Reed and Kam Chancellor or someone in the middle like an Eric Weddle?
Matt: Hey, Brandon. If you mean, do I think the Falcons should try to upgrade the safety position, my response is … absolutely. I think teams are always looking for ways to get better and improve at every single position, even if that means improving the competition or adding depth. We all just witnessed what happened with the Eagles, right? I mean, they appeared set at quarterback with Carson Wentz at the helm until one play changed everything. Depth matters. Having Nick Foles on the roster helped Philadelphia win its first Super Bowl. And now is the time of year when teams are evaluating and building. I think Keanu Neal and Ricardo Allen are excellent players, but if the Falcons can find a way to bolster that position while addressing other needs, they should. To answer the second part of your question, I'll take Ed Reed all day, every day, anytime, anywhere. He could hit, he was fast, and he was a ball hawk. He could do it all.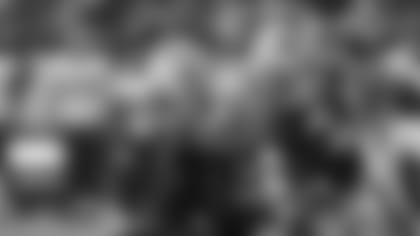 ---
Eric from Stockbridge, GA
My question is, do you think the Falcons will go after Tavon Austin in free agency. The next question is, will the Falcons go after a ball hawk safety in the draft or free agency? I feel the return game is terrible and Austin would be a plus for us. Also, on defense, we need to create more turnovers.
Matt: Hey, Eric. No, they will not go after Austin in free agency because he's not scheduled to become one. He is, however, entering the final year of his contract and based on how things played out last season, there's a chance that Austin could be cut. But that's all speculation at this point - and not worth getting into until there's something worth talking about. I will say this about Austin though: Even though he hasn't put up big numbers in the NFL, he was one of the most explosive and exciting players I'd ever seen while he was at West Virginia (this is where I'm obligated to note that I'm a proud WVU alumnus). He singlehandedly destroyed Oklahoma's defense in 2012 and put on one of the greatest single-game performances in NCAA history. Grab some popcorn and watch:
To answer your other question, I think the Falcons could (and should) bolster the secondary and safety position, but I also think they have more pressing needs.
---
Jerry from Statesboro, GA
Hey Beek. First things first. Please advise Malachi from Carrollton that there can be only one lead Beeker and that's the creator, a.k.a., me. LOL. Now, to my question. Yesterday, you misunderstood some of my question. I would never take Lamar Jackson with our first pick. I was asking if he was there when we picked in the second round would we pull the trigger. Same scenario (solid guard and defensive tackle in free agency). Yours truly ... LEAD BEEKER!
Matt: Let me just start this off by saying, I can't have enough Beekers - and both of you guys have submitted quality questions all season long. Jerry, there are people inside this building who ask me, "Wonder what Jerry from Statesboro will say about that?" Your passion for the Falcons is awesome and I'm glad you're a regular contributor. To answer your question, I just don't see it happening with Jackson, even in the second round. For what, to sit and learn? I just think the Falcons could use that pick on a player who could contribute right away. But I totally get the fascination with Jackson, too. He's an exciting player to watch. And let's be honest, Falcons fans. He probably reminds you of a certain quarterback who once played in Atlanta and wore No. 7. I get it.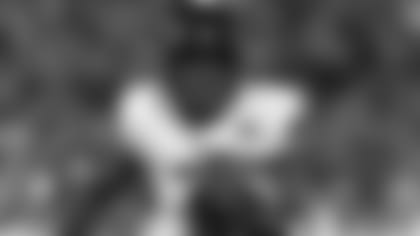 ---
Matt Schaub is not getting any younger. Assuming the price is right and his head is finally on straight, how about creating some buzz and signing Johnny Football? Why not give him a shot to win the job as the No. 2 QB?
Matt: OK, I see where you guys are going with all of these quarterback questions. Look, that backup quarterback has to be someone the coaches trust, someone who understands the offense and has a solid rapport with the starter, in this case Matt Ryan. Matt Schaub is that guy. Could someone - maybe an undrafted free agent or a late-round pick - come in during training camp and outperform Schaub during the preseason? Sure. But the Falcons have their starter Ryan.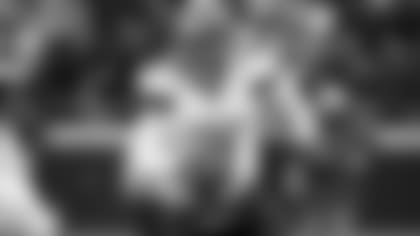 Why bring in Johnny Manziel? Why create a buzz that doesn't need to be created? That's called a distraction, and it's something that a team built to win now doesn't need. And to be honest about Manziel, there are just so many questions marks surrounding the player and the person right now. And the last thing I saw about him was that he had signed to play in the Spring League. I hope he plays well and gets another shot at the NFL someday. But I don't think it will be anytime soon.
---
Hey, do you see the Falcons taking a shot at either Andrew Norwell or maybe a receiver like Sammy Watkins, Randall Cobb or Jordy Nelson?
Matt: As much as I'd love to see the Falcons get creative with their cap and go sign a solid starter like Norwell, I just don't think it'll happen. The Falcons have players of their own they want to re-sign - and I don't just mean soon-to-be unrestricted free agents this year, but in the coming years as well. Based on numerous reports, it sounds like numerous teams could be interested in Norwell, too, if he becomes a free agent on March 14 - and that'll only bump his asking price. Of the three receivers you mentioned, only one of them is scheduled to become an unrestricted free agent - Sammy Watkins. A lot will happen between now and the NFL Draft, but it wouldn't surprise me at all to see the Falcons address the receiver position at some point - maybe on Day 3 of the draft.