Welcome to Straight from the 'Beek! The Falcons are focusing on building their roster, preparing for the NFL Draft and working on a new contract for Matt Ryan. And you've got plenty of questions. So, let's get to them. Just remember, all opinions here are mine unless noted otherwise.
Tim from Leinefelde, Germany
Thanks for answering my question. I believe in Duke Riley, too, and I think that Justin Hardy is a good wide receiver. We really should draft a defensive tackle in the draft and should bolster our pass rush. We were not known this past season for our pass rush. Thanks, and RISE UP!
Matt: I agree with you there, Tim. I think that as things stand right now, defensive tackle is perhaps the Falcons' most pressing need heading into the NFL Draft. With Dontari Poe's exit via free agency, there is still a large void there. I think moving Vic Beasley to defensive end full time will help bolster the pass rush. And defensive end Takkarist McKinley should be even better heading into his second year. But your question is a nice segue for my SFTB Question of the Day: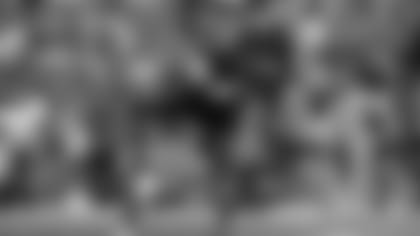 (AP Photo by Patrick Semansky) Jordan from Melbourne, Australia
Hey Beek, first off I would like to say, thank you for constantly trying to talk sense into some of these fans and their constant attacks and doubts on Matt Ryan. Without him we wouldn't have had anywhere near the amount of success we have had the last decade. Nor is there a scenario where our future looks brighter without him in it. So, let's pay the guy what he deserves and let him get back to work. My question is about the draft and our first couple of picks. From the start, I've been thinking a DL or OL with our first pick was the way to go. And maybe I've just been drinking from the mock draft Kool-Aid, but with the Brandon Fusco signing and with guys like Derrick Nnadi, Uchenna Nwosu and Ogbonnia Okoronkwo available in later rounds, the idea of nabbing an offensive weapon like Calvin Ridley, Courtland Sutton or my personal favorite – D.J. Moore – to line up alongside Julio Jones and Mohamed Sanu really gets me excited. What are your thoughts on that idea? Or do you think we are better off taking a Taven Bryan or Da'Ron Payne to start? And worrying about another weapon for later on? Cheers mate, love the work.
Matt: Everyone always gets excited about offensive players, especially at the skill positions. I totally get it. But in order for teams to be successful, they must be stout in the trenches on both sides of the ball. How many close games did the Falcons play last season, Jordan? How many times did the Falcons need to make a stop or need to gain a few yards to win a game? You've to be able to put your knuckles in the dirt, impose your will on a team and go get the tough yards – or, in some cases, stop a team from getting them. I believe the Falcons still need to address defensive tackle and don't think they'll mess around when it comes time to pick. And if they can move up a few spots to get someone they really covet, Falcons general manager Thomas Dimitroff has a history of doing just that. And for what it's worth, I'm a big fan of D.J. Moore, too.
---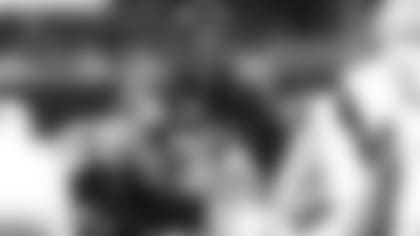 Travis from Kaiserslautern, Germany
How is it going Beek! I only have comments. I love the re-signing of unsung players like Kemal Ishmael. From my perspective, these types of players are just as important as the superstars on our team. Also, I really like the playmaking capabilities of Damontae Kazee, and hopefully he gets significantly more playing time. I think Brian Poole is really underrated and does an excellent job covering those pesky little slot receivers. This upcoming year, I am looking forward to watching the defense play more than anything. Thanks.
Matt: Continuity and maintaining a certain culture are crucial for team success, and that can oftentimes be overlooked by fans when free agency and the draft rolls around. Another aspect that's sometimes overlooked is depth and special teams play – something that keeping Ishmael in the fold for another season also provides. Who knows what will happen on the field come training camp and preseason, but I like the move, too, Travis.
---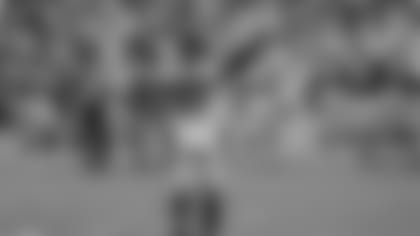 Beek! You selected some very good comments surrounding Matt Ryan's contract status. It's amazing that people don't realize a couple of things. First, he is by far the best we've ever had and, secondly, even in this inflated market for quarterback talent it would be almost impossible to do better! The few that are better aren't just coming to Atlanta! I am confident that the deal will get done sooner or later. My question is twofold; do you think it would be a good thing to bring in (or draft) a quarterback to "push" Matt? And though I'm glad that they re-signed the versatility that Kemal Ishmael brings, we've heard nothing of Ricardo Allen?
Matt: Hey, Charles. I guess I shouldn't be too surprised at what some fans will say about players and coaches, but sometimes the reactions are way over the top. And the complete disregard for salary cap implications when discussing certain moves and trades makes some of the suggestions pure fantasy football talk. But I try to keep my finger on the pulse of the fans and answer everything within reason. Sometimes it just depends on how many I receive, too. Regarding drafting a quarterback … I think competition at every position is a good thing, even when you have a franchise quarterback in place. Look at what happened in Dallas not long ago when Tony Romo went down in the preseason. They had drafted Dak Prescott to be the third quarterback behind Kellen Moore. All he did was lead them to a 13-3 finish. And, most recently, look at what happened in Philadelphia when Carson Wentz went down late in the season. All Nick Foles did was lead the Eagles to a Super Bowl win. So, yes, having depth and a capable player as a backup in critical. The Falcons have a ton of faith in Matt Schaub, even if some fans do not. Will they draft a quarterback, maybe on Day 3? I suppose anything is possible. In case you missed it, Ricardo Allen is a restricted free agent and was given a second-round tender – and that should tell you what the Falcons think of him. He's improved every season during his three-year run with the Falcons, compiling 212 tackles, nine passes defensed, six interceptions, one forced fumble and one sack in 47 games – 46 of them he's started.
---
Hey Matt, been following all the chatter about the time it is taking to sign Matt Ryan's extension and have a question relating to the time required. I think everyone gets that there needs to be agreement for length of contract, total amount to be paid and guaranteed money. I have to believe it is more complicated than those three elements or it would have been done by now. Do you have any insight on the other details that complicate the process and make it take so long?
Matt: If you were able to listen to what Falcons general manager Thomas Dimitroff said on Tuesday, the process is moving forward and it's still a top priority for the team. The negotiations are obviously not preventing the Falcons from making moves in free agency and re-signing some of their own players. But to your question, Gary, I hear and read all of the same things everyone else does. Sometimes these discussions don't move as quickly as everyone would like, but that's just how it goes.
---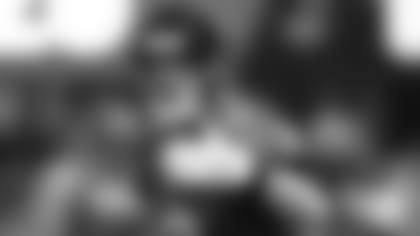 Just want to show my support for Matt Ryan!! To many haters out there. Coming off an MVP season it was a bit of a transitional year last year, but that was to be expected. At the end of the day last year he put the ball where only his receiver could get it, and 99 out of 100 times Julio Jones grabs it, and we advance to the NFC Championship Game! It didn't work out that way but on a broken play he gave us everything we needed when we needed it most. That's clutch factor, toughness, leadership to name a few. With him we are a Super Bowl contender year in and year out. I'm jumping on that ride and staying on. Atlanta fans should too. Thanks, Beek!!
Matt: I think there are countless fans – not just Falcons fans, but NFL fans – who'll agree with you when it comes to Matt Ryan, John.
---
Beek, how much of a possibility do you think it is for the Falcons to take Calvin Ridley out of Alabama for our No. 1 pick? We could then move Mohamed Sanu to the slot and try to move up early in the second round of the draft and still get a very good DT. Thanks for your time!
Matt: I think it comes down to this, Derrik: What do the Falcons need more when it comes time to pick, a defensive tackle or a wide receiver? I would argue that there is a larger void along the defensive front than at wideout – and I think there will be plenty of decent receivers available come Day 2. Again, that's just my two cents.