Welcome to Straight from the 'Beek! We're a day away from the official start of free agency and you've got plenty of questions about the Falcons. So, let's get to them. Just remember, all opinions here are mine unless otherwise noted.
Hey Beek, first time asking a question but big fan of your articles. So, seeing what's available in free agency and the players in the draft, which would be better for the Falcons: 1) a defensive lineman in free agency and a guard in the first round? Or, 2) a guard in free agency and a defensive lineman in the first round? From what I see, the first option looks best. We need a starter at both positions. So, I wonder what your thoughts are on this is. Thank you for your hard work, sir!
Matt: Hey there, Aaron. Thanks for reading SFTB and for your question. I agree with you that both positions are areas of need - and both will be addressed. The Falcons are focusing on getting Matt Ryan a new contract as well as re-signing many of their own players - with an eye on the future (they have key players who will be up for new deals next year as well). The draft will be determined by what happens in free agency, Aaron. Think of it as one big process, if you will. Both are about talent acquisition; the first part is just a tad more expensive and it's important not to overspend. A lot will be determined by the market - the demand and asking price for certain players. If the Falcons can address a position or two there, it will alter their approach for the draft somewhat. Right now, it looks like there will be some options available at defensive tackle in free agency, but the price tags could escalate. If I had to guess, I'd say the Falcons will shore up their offensive line - they've already made a number of moves with their own players - and maybe add a lineman in free agency. The good news is the draft is deep and talented at both positions.
---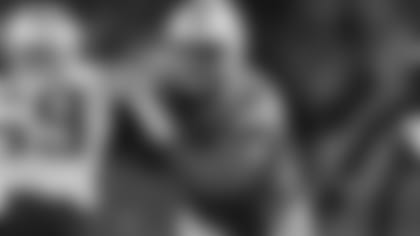 Hey, Matt. Let me say that I enjoy your column and everything you post on the Beek. I have a question. I know he seems like a head case sometimes, but what do you think about Ndamukong Suh coming over and wreaking havoc in the middle of the D-line with Grady Jarrett? I had some pretty scary visions about those two on the line with Vic Beasley and Jack Crawford on the ends giving the opposing QBs problems. Tell me, Mr. Matt. What do you think?
Matt: I agree with you, Marlon - it would be an even scarier front with Suh added to the mix. But I just don't see it happening mainly because I think his asking price would be way too high for the Falcons. I can't see them being a major player for his services.
---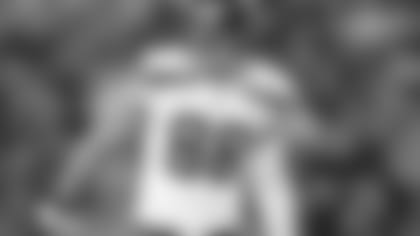 Why don't we go get Jimmy Graham?
Matt: I've gone on the record several times about this and I'll say it again - I've got nothing against Graham or even with the Falcons signing him if he were to become a free agent Wednesday. But, again, at what price? That's where I keep tapping the brakes. Graham is 31 years old, will turn 32 by the end of the 2018 season and has suffered some serious injuries during his eight-year career. Outside of his 10 touchdown receptions, Austin Hooper put up better numbers than Graham last season. And Hooper is 23 and heading into just his third season. I sometimes wonder if Falcons fans who write me asking about Graham think they're getting the Graham who played in New Orleans for five seasons. He hasn't put up those numbers in Seattle, so what makes you think he'll be able to replicate that in Atlanta at 31? I just don't see it. And I think Hooper is only going to get better. So, why stall his progress? I just don't think bringing in an expensive, older free agent there is the answer. If they could sign a younger tight end with some experience for the right price, that would at least make more sense to me.
---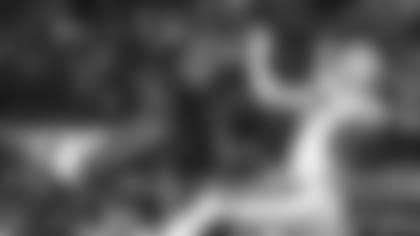 Phillip from Nashville, TN
Hey, Matty Pat. Last year the Saints trolled us pretty hard with the bus and 28-3 during the half-time show. I was wondering if there is going to be any retaliation like doing something similar with 0:10 or perhaps something more creative? As a Falcons fan, I feel like payback is in order.
Matt: Ha! I like your sense of humor - and the way you think, Phillip. And my father would get a kick out of the Matty Pat reference, too. As far as payback or retaliation goes, I'm all for whipping teams on field and then looking up and seeing that that scoreboard - it doesn't get much better than that. I think the trolling is a bad look for organizations.
---
Travis from Kaiserslautern, Germany
Hopefully, my question is not taken the wrong way, as if I don't believe in Matt Ryan. Beek, do you think it's better for the team to let Matt Ryan play out his existing contract? If they do that, would it allow them more flexibility? Thanks.
Matt: Hey, Travis. I understand the question and, no, I don't think it's smart to allow that to happen - especially with core players, including your starting quarterback who's still playing at an elite level. I mean, if you're talking about letting your quarterback play out his contract and then try to re-sign him as he's about to hit the open market, I'm not so sure that's going to help flexibility. The team can either try to renegotiate a new deal, place the franchise tag on him or let him walk - and all could prove to be very costly, especially if the quarterback is still playing at a high level. Why not negotiate a long-term deal that works for both sides and still keeps the most important position signed (and happy)?
---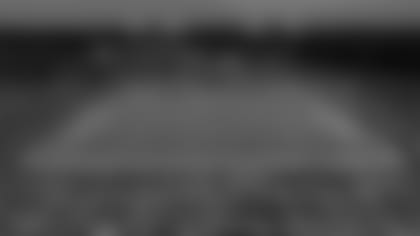 Hate to break this to you, Beek, but to still be answering the same kinds of questions over and over again … a person has to have ice in his veins. So, you are the father! You will be now the Icebeek, Matt. Also, I'm starting to love soccer, but I need football to be whole again.
Matt: Hey, I can only answer what you guys send me - but I have fun with it. And that nickname … it's different. I think it could grow on me, but feels a bit awkward. We'll see. But seriously, thanks as always, James. If it makes you feel any better, there's only 142 days until the Hall of Fame Game on Aug. 2. It's not the Falcons, but it's still football!