Welcome to Straight from the 'Beek! The Falcons are preparing a season-defining three-game stretch and first up is a trip to Tampa for a showdown with the Buccaneers. And you've got plenty of questions. Just remember, all opinions you see in this space are mine, unless otherwise noted.
My heart is sad. Never got to shake his hand, but so much of who I am is because of who he was. Even had to wear No. 60. Hope this is the year.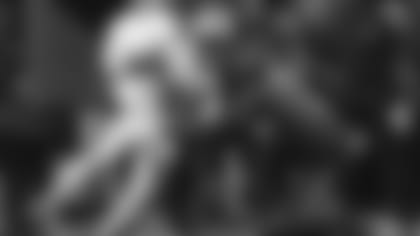 Marshall from Savannah, GA
We have a great team, but why don't our cornerbacks don't tackle?
Matt: Well, Marshall, they do tackle. Desmond Trufant has 24 tackles and four assists, plus one sack. And the other starting corner, Robert Alford, has 47 tackles and seven assists.
---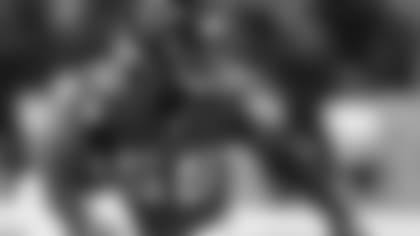 Where is Sean Weatherspoon?
Matt: Hi, Curtis. He's here in Flowery Branch, but has been inactive for the last three games. He last played in Week 11, during the Falcons' 34-31 win over the Seahawks. He was signed to provide depth and bring some veteran leadership to the locker room.
---
Kevin from Sierra Madre, CA
Do you think our special team play will improve? Maybe blocking a punt or two, or possibly using a fake punt?
Matt: I don't have the answer to that, but it sure would be nice to see.
---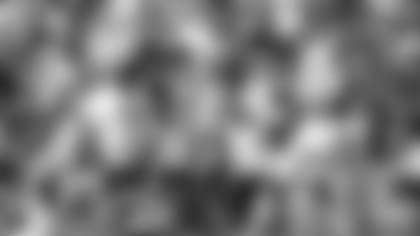 Hey, Beek. I have a question about the 2018 draft. I have held a thought for quite some time that we need to upgrade the right guard position. My thought is and I would love to hear what you think, but I believe that the Falcons should possibly look at selecting a top left tackle and kick Matthews inside. His father Bruce, in my opinion is one of the best and most versatile lineman in league history. I believe he shows great quickness and punch to be a guard. What do you think? Should they possibly look at Braden Smith from Auburn or Isaiah Wynn from Georgia on the second day? Thoughts?
Matt: Hey, David. I love the NFL Draft, but it's still a little early for me because I haven't done all my reading on the top prospects yet. That said, it's looking more and more like that the Falcons will be picking toward the end of the first round, and I think if they have an opportunity to upgrade or improve along the offensive line, I'd love to see it happen – even on Day 1. When I think of the top tackles, Oklahoma's Orlando Brown, UCLA's Kolton Miller and Notre Dame's Mike McGlinchey come to mind. And I've heard the kid from Western Michigan – Chukwuma Okorafor – is a good one, too. As far as moving current players around, I'm not usually a big fan of that. If the coaches thought a player would be better another position, I think he'd be there by now.
---
Back with another one Beek! Please tell me why people keep talking about Alvin Kamara being out as the only reason we beat the Saints? And as you already know, Jameis Winston wants to eat a W on Monday, but my take on the situation is if we want to be recognized as one of the most dangerous teams coming down the stretch, we have no business losing on Monday night. What you think, Beek?
Matt: I think there were a number of reasons why the Falcons beat the Saints. Did Kamara's absence affect the Saints on offense? Absolutely. He's the frontrunner for NFL Rookie of the Year for a reason. But let's give credit to the Falcons defense, too. That unit was the biggest reason why the Falcons won. The next three games are crucial for the Falcons. Everything is still on the table for them and they control their own fate, which is all any team can hope for during the final stretch of the season.
---
Demarcus from Atlanta, GA
Been a die-hard Falcons fan ever since I was born. Born and raised in East Atlanta, dad and mom were Falcons fans. I basically had no choice but to be a Falcons fan, Anyways, do you like where the Falcons stand right now? I know we have a slim shot at getting the first seed, but do you think it can happen?
Matt: Hi, Demarcus. To answer your questions, yes and yes. I do like where the Falcons stand right now. How can you not? If they win all three games, they're NFC South champs, host a playoff game and have a shot a high seed. And do I think they can get a No. 1 seed? Well, they certainly can, but some things will need to happen that's out of Atlanta's hands. But it could happen. But they have to beat the Buccaneers first.
---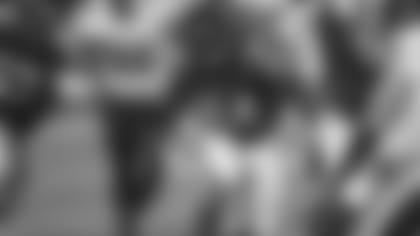 Hey, 'Beek! Thanks for writing this column. I love how it gets us fans involved. Our defense played very well last week, but I also really loved what Steve Sarkisian did against New Orleans. Many fans (myself included) heave thrown a lot of shade toward Sark, but I want to give him credit when he does it right. Atlanta was balanced on offense, but this time it seemed more fluid. We gave the ball to Freeman, who did well to keep us ahead of the chains. I know Freeman has been dealing with concussions, but I feel like if he gets on a rhythm, there is almost no stopping our offense. Really, Atlanta dominated the Thursday game besides three bad interceptions, and Sarkisian can't help that. How can the Falcons keep their offensive momentum going? Do you see Freeman getting the same kind of workload going forward?
Matt: Hey, Wes. Glad you're enjoying Straight from the 'Beek. Always good to read (hear). If you've been reading this space since August, you probably already know that I think offensive coordinator Steve Sarkisian has been solid for most of the season, based on the Falcons offensive numbers and production. I've never had an issue with his play calling. And, yes, getting the running game going is vital to sustaining drives, running more plays and setting up some big (or chunk) plays downfield. And you're right regarding the turnovers, drops, pre-snap mistakes and other penalties – that has nothing to do with the play calling. I never understood all the negativity directed toward Sarkisian in that sense. As far as keeping the momentum going, well, how about more of the same? Stay healthy and cut those mistakes out – and the Falcons have more than enough talent on offense to take care of the rest.