FLOWERY BRANCH, Ga. -- The Falcons are heading into Week 13 coming off another efficient rushing game where Cordarrelle Patterson and Tyler Allgeier both amassed over 50 rushing yards, with quarterback Marcus Mariota having 49 of their total 167 rushing yards.
This Sunday, the Pittsburgh Steelers will present an even greater challenge for the Falcons rushing attack with Cameron Heyward and T.J. Watt leading the charge on their defensive front. Facing a top-10 rushing defense isn't at all foreign to the Falcons, though.
They have done it three times this season against the San Francisco 49ers, Los Angeles Rams and, most recently, the Washington Commanders.
In two of those three contests, the Falcons have proved effective running the ball. Mariota, who's been an integral part of this rushing unit, and someone who's faced this Steelers defense numerous times throughout his career, knows the challenge ahead on Sunday.
"It starts upfront with Cam Heyward and T.J. Watt and then you look at the backend, Minkah Fitzpatrick is playing at a high level," Mariota said. "Week in and week out we talk about it, it's always going to be a challenge but this will be fun, it's always fun going against this team."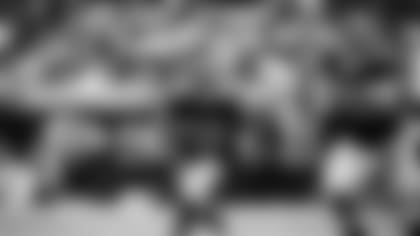 One of the key reasons why: Atlanta has four rushers with over 300-plus rushing yards in Allgeier (552), Patterson (506), Mariota (421), and Caleb Huntley (347). Having to face three efficient running backs, on top of a dual-threat quarterback makes it hard for any team to defend.
Pounding the ball has been the Falcons' niche this season and something that continues to stay consistent for Atlanta.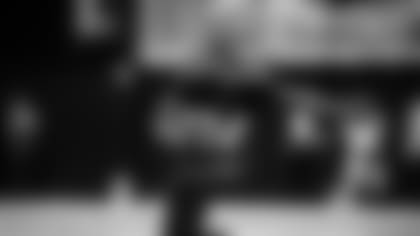 This Sunday will be a physical matchup to say the least. Pittsburgh's defense, specifically there defensive front, has consistently played hard-nose, gritty football.
"You see a lot of the stuff that you blink and it was 15 years ago whether it was [Brett] Keisel, [Casey] Hampton, Aaron Smith, and LaMarr Woodley and you've got this group of guys now," head coach Arthur Smith said on Wednesday. "There's a standard in Pittsburgh, that's why I have so much respect for Mike Tomlin and what he's done."
It will arguably be one of the Falcons most challenging games to run the ball this season, and an important one with the team still in the fight for a playoff spot.
"They've got some good veteran players on that front," Smith said. "Cam Heyward's had as good of a career as anybody up there in a long list since Chuck Noll got that thing going and they've had some damn good defenders up there. That's one of the highest praises I can give, whether that matters or not coming from me but that's why I've got a lot of respect for Cam Heyward, and what he does anchoring the interior."
Send Our Squad To The Pro Bowl
Vote now to send your favorite Falcons' players to the 2023 Pro Bowl!