FLOWERY BRANCH, Ga. -- The Falcons are in the thick of a playoff race, as they sit second place in the NFC South with a chance to get back to .500 on Sunday against the Washington Commanders.
While they aren't currently in the NFC playoff picture, the Falcons have an opportunity to win their division by the conclusion of the regular season. Washington has won two straight after snapping the Eagles' undefeated streak in Week 10 and defeating the Texans' in Week 11.
Atlanta bounced back from two back-to-back losses after winning against the Bears' at home in Week 11. Falcons coaches and players are keen to the challenge they have ahead of them on the road against a stout Commanders team, and understands how vital getting a win on Sunday will be.
"I mean, we're in the mix," Smith said on Wednesday. "Obviously, you'd want to be undefeated, that's the [goal]. That's not the reality but that's your charge to win every week. When you get into this time of year, you get into the holiday season, you get into Thanksgiving, as you make a push in December, you want to be in games that matter. So, this is a big one for us, however, we got here. But, again, we'll see what it looks like at the end of the year. We're excited to be playing in a game that matters, Sunday on the road against a good opponent, a really talented roster. See what the crowd looks like on Sunday, hopefully, it's a good environment, those are fun to be a part of."
In their last three games, Washington has held each of their opponents to under 100 rushing yards total. Atlanta has averaged 162.7 yards in their last three games and 159.4 throughout the season, which has been their bread and butter offensively. How they fare against a top-rushing defense will be key.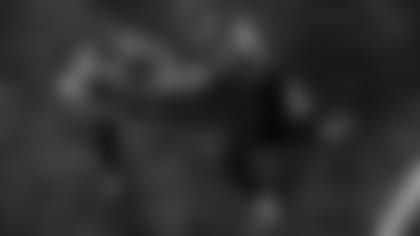 "It starts up front," quarterback Marcus Mariota said on Wednesday. "I think those guys are playing at a very high level. You can pick any one of those guys and they've been kind of monsters on that end. For us, being able to get in and out of the huddle, do what we do, and get on the same page because if you're not on the same page, those guys will split doubles, create havoc on both the run and pass, so really it starts up front with those guys."
Against the San Francisco 49ers in Week 6, who has the top-ranked rushing defense in the league but was banged up and missing significant contributors in Atlanta, the Falcons rushed for 168 yards that game with three players eclipsing for 50 yards or more. That efficiency on the ground propelled Atlanta's offense, which helped set up a productive passing game.
Yet, the Falcons will have to do it without Kyle Pitts. MyCole Pruitt and Parker Hesse will likely step in for extended roles, though no player can replicate what Pitts can do. The two have been productive blocking tight ends this season which has led to a consistent rushing attack.
"That's our job as coaches to adapt and evolve," Smith said. "Every team is dealing with something and we got the right guys out there and guys that can play multiple roles for us that have done it with Pruitt, Hesse, [Anthony] Firkser, Feleipe [Franks], we can also use Keith Smith."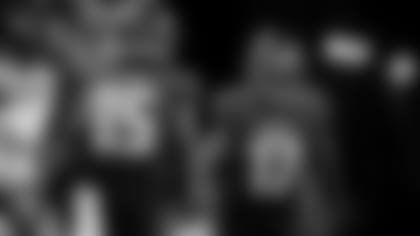 Defensively, the Falcons will have to slow down the Commanders' rushing and passing games, both of which have been effective. Washington has a versatile offense that has been executing in more ways than one, and a lot of that goes back to their veteran offensive line. They've rushed over 150 yards and passed for more than 190 yards through their last two games.
"[Taylor] Heinicke's doing a nice job delivering the football, and keeping plays alive," Smith said. "I can tell they got a lot of confidence in him, but it's a veteran offensive line, [that's] played multiple guys at center, but they're heavy-handed and we know it's going to be a challenge because they'll get downhill on you, but both those backs will."
Having to take on that challenge without Ta'Quon Graham will be tough for the Falcons defensive front, but Grady Jarrett is just as confident in Abdullah Anderson, Timmy Horne, and Jalen Dalton to step up and do their part.
"These other guys, as far as Abdullah, Big Timmy, the guys we got, they're going to attract some attention as well," Jarrett said. "We've got to have the next-man-up mentality."
Which has been the mindset for this Falcons team all season. Every player has stepped up this year and carrying that mentality over into's Sunday's game at FedEx Field will steer them in the right direction as they aim to keep building towards a spot in the playoffs.
"When you're playing meaningful football in this part of the year, you're doing some things right," Mariota said. "What's cool about us is that we can continue to improve and with this young group of guys that we have, there's no complacency, everyone's trying to get better. If you can continue to grow and continue to stack days up on each other as you get later in the year, you'll kind of like where you're at. If we can string these together, I think when we get to the point when the season is done, we'll be excited about it."